Finally got the time to make my screen. I bought the Roc-lon black out cloth from Joannes Fabric. Widest they have is 54" so I got that. I went to Home Depot and got the wood to make a 110" screen which would mean 96" x 54". From what I read the 54" screen would be able to stretch enough to fit around the back side of the frame to staple, I was wrong. I was only able to stretch it out to the sides. Not a huge deal but in hindsight I would shave an inch off my frame to make it work. I bought 5 8' x 3" (really measures 8' x 2.5") and cut them to size. I also bought 4 "L" brackets, 2 "T" brackets, screws, staple gun, and staples. It all came out to $80 after tax. Here are some pics bellow.
Now I just need to figure out how to hang it and if I'm going to build a black frame around it or just stick black felt around the border. I am leaning towards the black frame around it so I don't waste valuable screen real estate.
I'll post the finished pics when I get the black border on it and hang it. Oh and I have an Epson 8130.
My little helper framer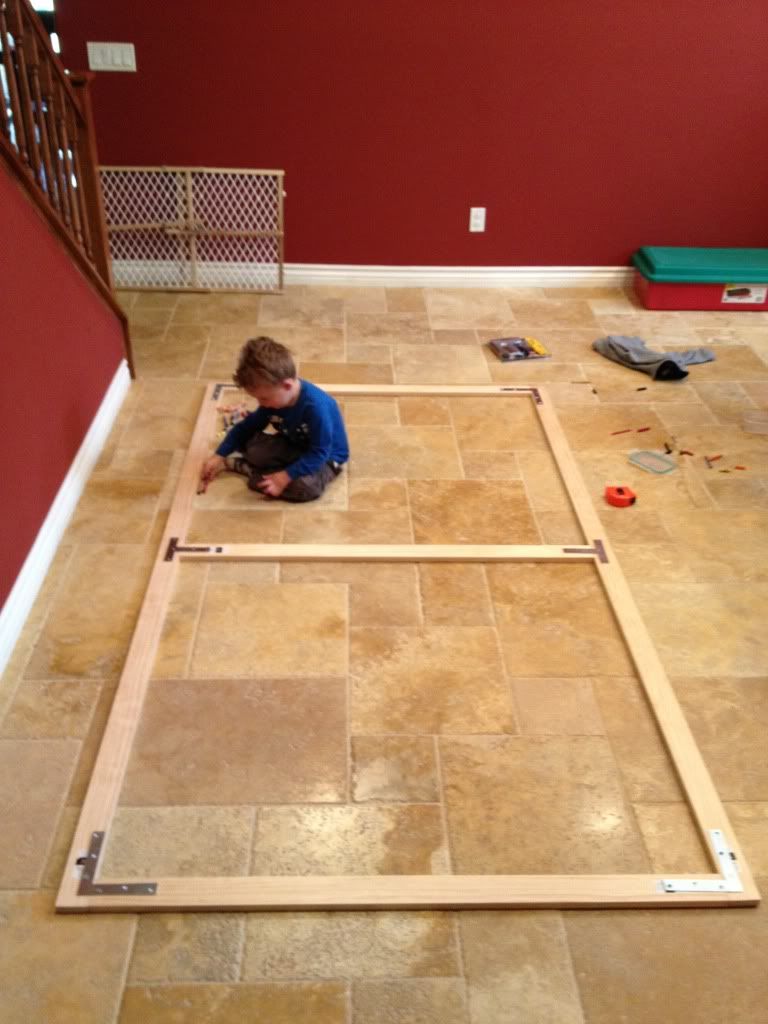 Shows how much extra I had to stretch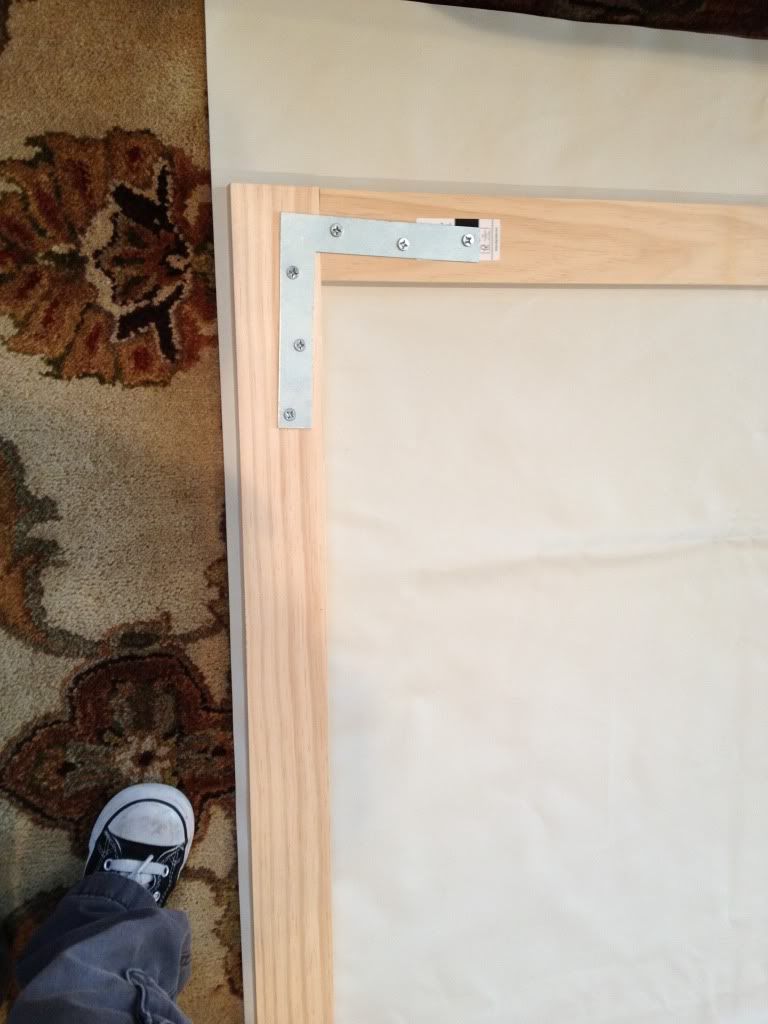 Getting close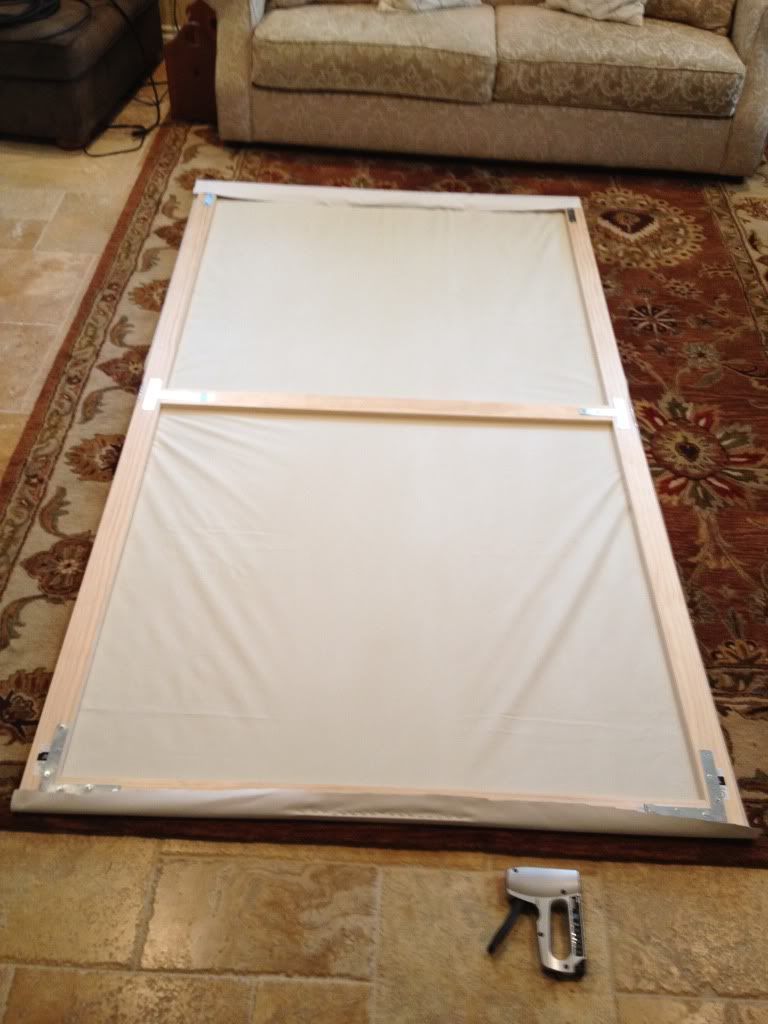 All done