I want to get a 55" LCD for my gaming PC and put it in my bedroom with a recliner, but there seems to be a problem with this.... there's apparently no good product available to help me use a keyboard and mouse in a recliner...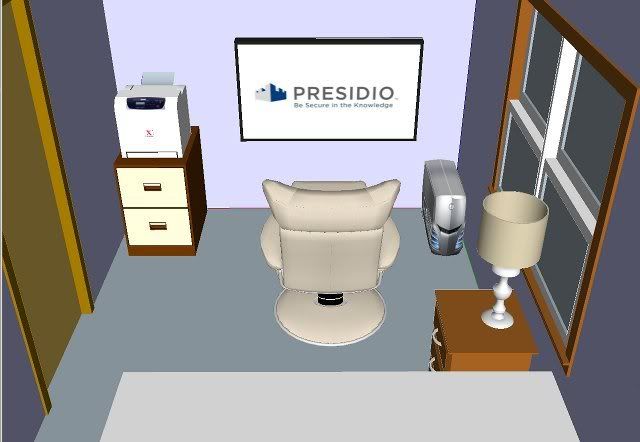 (Google Sketchup mockups of intended use. The room, door, and window dimensions are accurate, but models are closest-match examples. I'd likely get the Sony 55" KDL55HX729)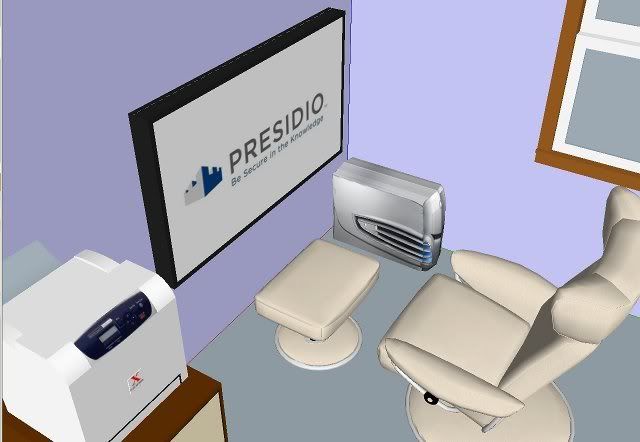 What I really want is a nice comfy living room style leather or microfiber recliner with CASTERS so I can move it around easily, and also have a KEYBOARD/MOUSE TRAY on it to play PC games and do actual (gasp) work using the computer.
Unfortunately no home furniture company anywhere produces recliners with casters as an option. Most of these salespeople are either confused, or laugh at the suggestion (for reasons unknown to me).
,
Meanwhile a search for recliners with casters and a tray, ends up taking me to the hospital wing of really hard, ugly furniture for the senile and nearly-dead: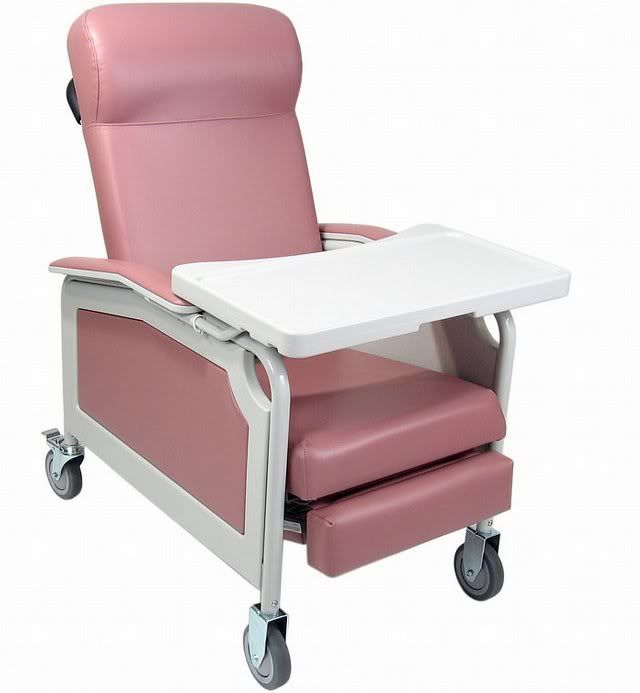 ,
Looking around the web I am not finding much of anything suitable for what I am trying to do, with a PC keyboard and mouse rigidly overhanging a standard living room recliner, in the reclined position.
Except for these people. But the $3000+ price tag for their special ergonomic hardware is a bit too much for my budget:
www.ergoquest.com
- Javik