A buddy of mine has a pair of OS that he uses with the passive cross over, but he recently got a minidsp, so I offered to come up with an active cross over. He lent me his pair. I started by measuring the passive cross over.
Then measured the woofer: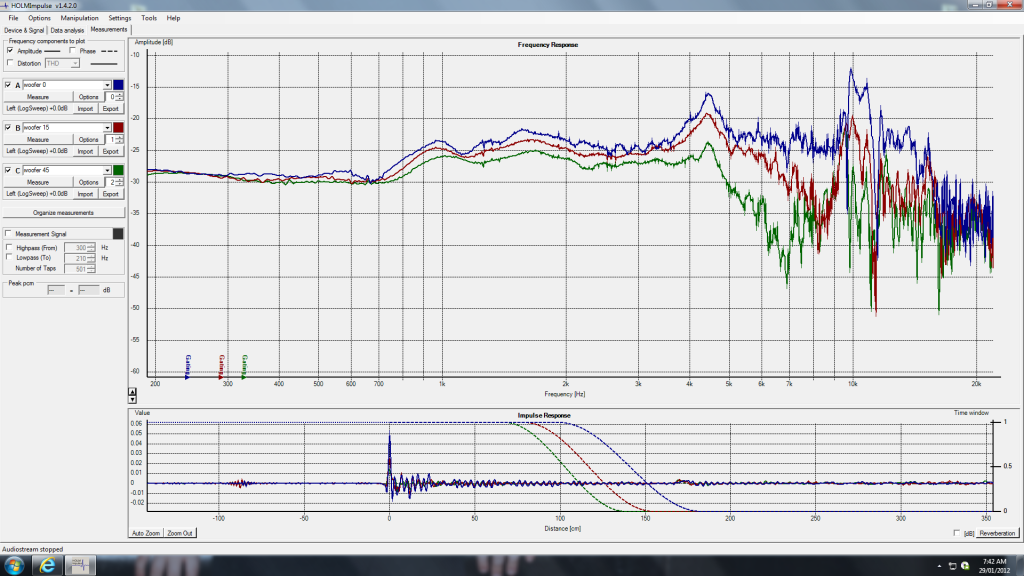 Then the tweeter: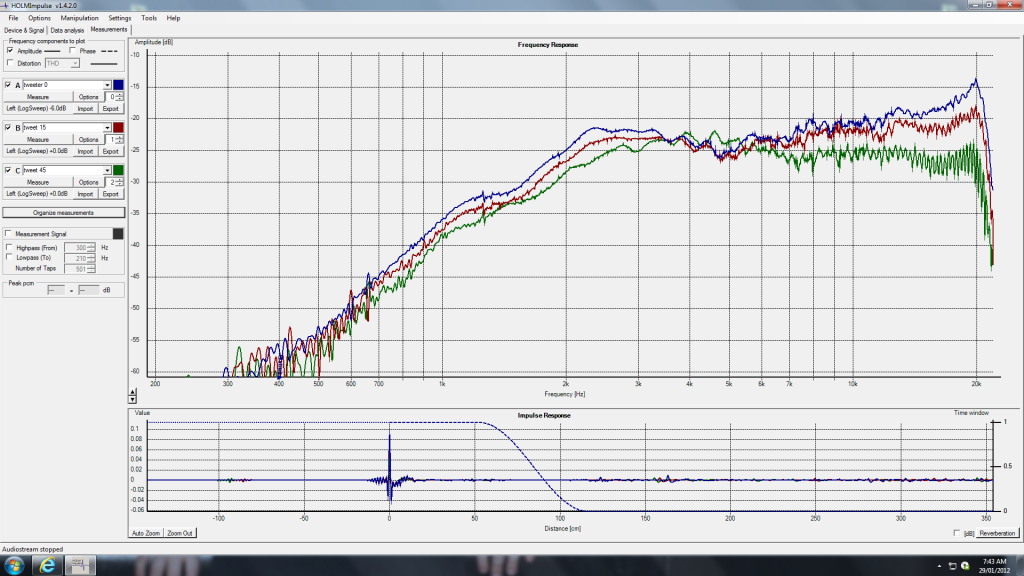 Sorry, kids were a sleep and the fridge was running.
I then did all the steps required to get Jeff Bagby's PCD running. My buddy only has the 2-way PEQ plug in, so complex cross over functions aren't possible right now. So PCD will do just fine.
First up, I threw this together quite quickly this morning. I'm hoping to get feedback here and tweek as I go.
I shot for LR6 at 3khz. Judging by the woofer response, there's a breakup around 4.5khz
And the tweeter Fs is at 2khz. So sharp and in between I figured.
That cross over consists of:
Woofer
BW5 @ 2400
delay = 0.10ms
950hz, -4db, Q = 2
1700hz, -7db, Q = 1.5
4500hz, -5db, Q = 3
Tweeter
BW5 @ 3400hz
Level = -6db
5000hz, +2db, Q = 3
10,000, -2db, Q = 1
18,000, -5db, Q = 2