Hi guys,
After reading this forum I went out and bought a Samsung UE55D8000. So far I am very impressed with everything apart from the most important bit, the 3D.
I get this ghosting effect on most things. It is most prominent on graphical text on sky sports on the sky 3d channel. The snooker happened to be on when I took this.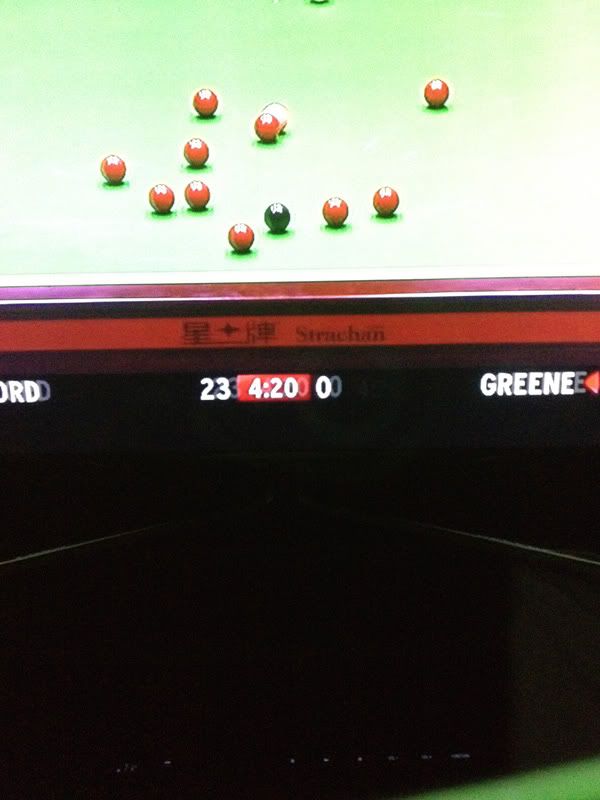 This was taken with my iPhone through one of the lenses on my 3D glasses. As you can see I get a repeat image to the right of the main image. If you look through the other lens you get a repeat image on the other side.
The outcome is when watching, obviously with both eyes, I get repeat images on both sides.
If you look closely (not visible on the pic) you can see the ghosting on the snooker balls / football players / anything watched in 3D.
How do I solve this?
Cheers