I have a small and humble 1 bedroom, 600 square foot apartment on the third floor, but luckily the vaulted ceiling in my living room makes it seem bigger than it is.
Here's my current TV/Game/Home Theater setup:
Samsung LN40C530
Dayton DTA-100A
2x PSB Image B15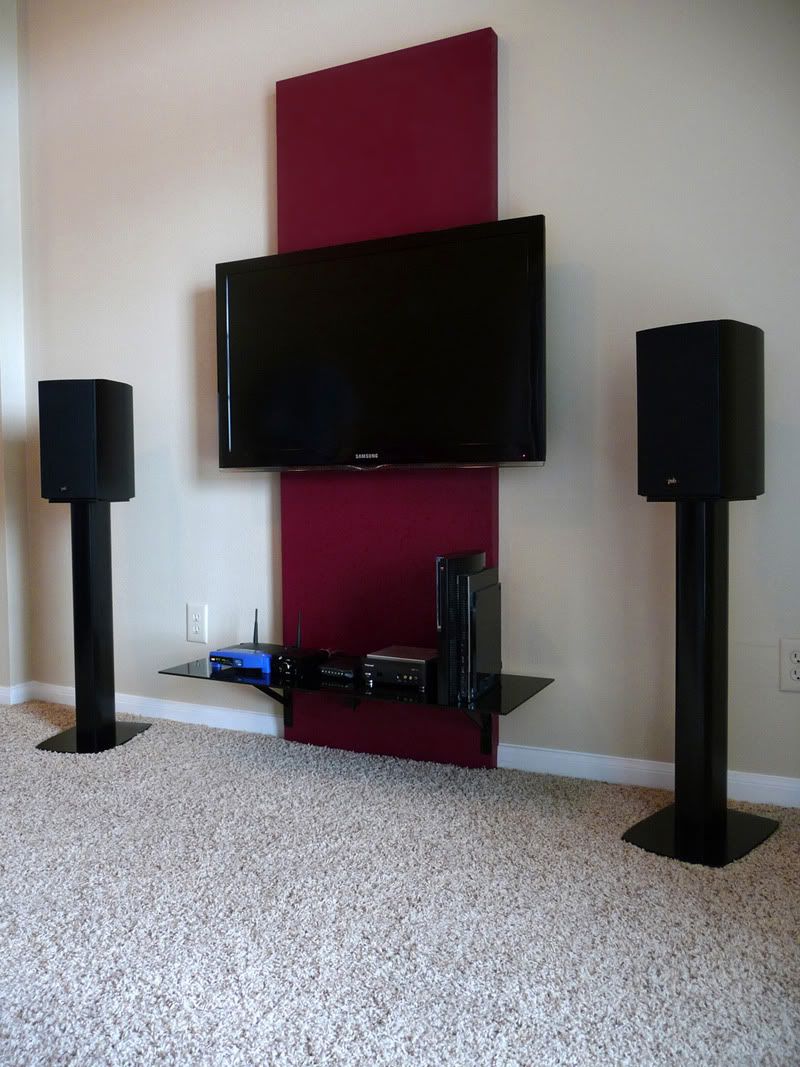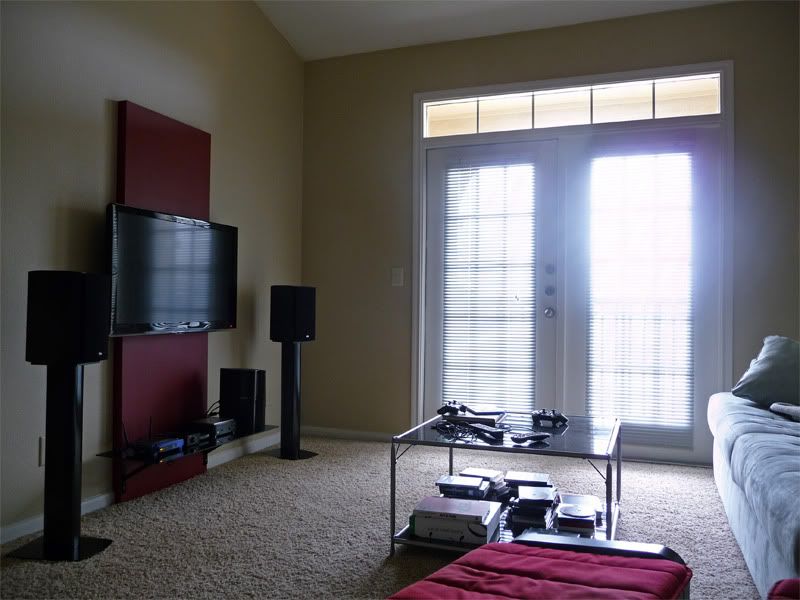 The pics are of bad quality, but maybe later on I'll get my brother's girlfriend to shoot some pics of it with her DSLR.
The maroon panel holding the TV and shelf in place I made myself out of plywood and 1x2s-- painted with 9 coats of paint.
The glass shelf I got custom cut from a glass store to fit the length of the TV, and I painted the bottom of it black with an 8th inch inlay form the edges to mimic other black glass panels on the market.
The speaker stands were handmade too from wood and painted black, along with the speakers-- which were originally sienna. I chose to get the sienna speakers and paint them black instead of the black ash Images because the factory black ash has a nasty grain-texture already.
I probably won't end up getting a sub to augment the low end of the bookshelves. Even though they're listed to roll off at around 50hz, I can't imagine needing any more bass for watching movies. Watching Inception today was enough to make me think I'd get noise complaints from the massive amount of boom thrown my way from the bass ports in the front of the speakers.
I will update with more/better pics later if necessary.