Got them installed last night.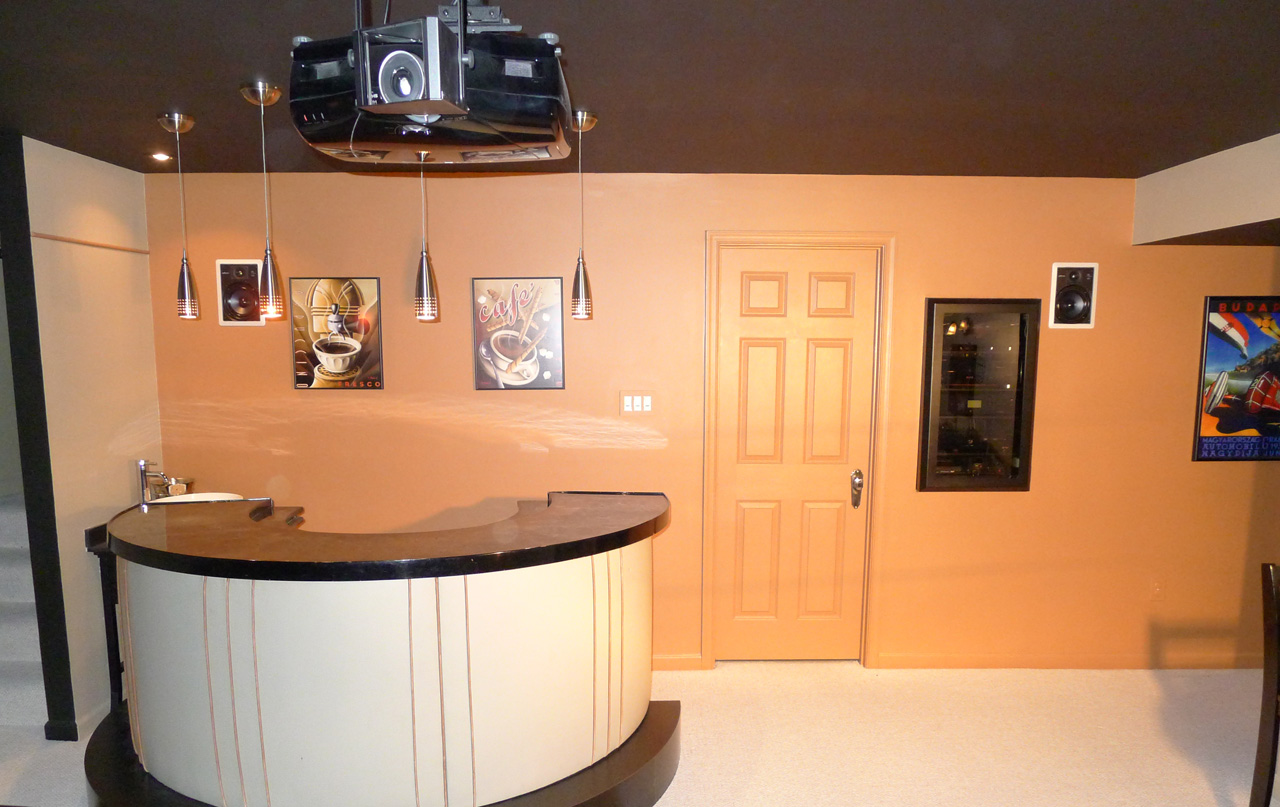 Still have to paint the frames/grilles.
No, I haven't checked out a movie yet, but I will soon.
Hey, I have an Audyssey question. I re-ran the calibration program, as you would expect after such a change. Like the first time, I did it with the projector off. The main seating position is pretty much under the projector, which is a Sharp XV-Z 20000, long touted as one of the loudest.
Personally, it doesn't bother me, but I'm sure if (when) I replace it with a quieter one I'll notice the difference.
Should I have run the calibration as the room is normally used - with the projector on?