I am trying to set up a really comfy PC workstation using a recliner and a big 55" monitor which I intend to be using from about 6-7 ft away. Basically the monitor will be just beyond the reach of the recliner foot rest.
And yes, it IS necessary to be this close to see the pixels clearly on a huge 55-inch 1920x1080 monitor without "UI enlarging". I took a laptop to an electronics store to check out the view with a 55-inch floor model, and it really does look best from about 7-8 ft away. Any further and the pixels start to get too small to read clearly.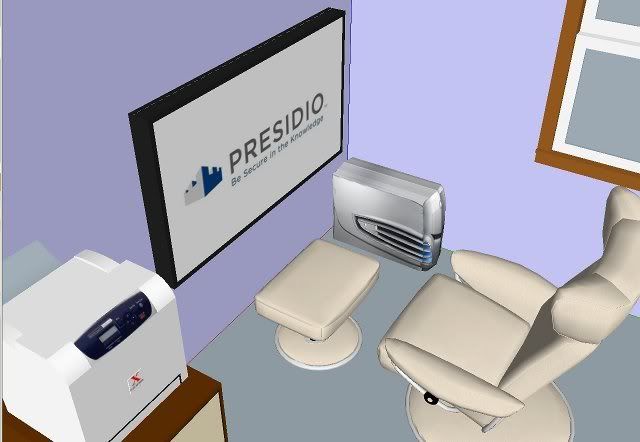 I slouch in most chairs anyway, and office chairs have no reclining back support so this leads to back pain, etc. Why should people have to be uncomfortable using a computer for work and play?
I'll need a keyboard and mouse tray. This huge 20"x24" Table Mate tray works pretty well. I would probably use velcro to attach the keyboard to the tray:
However, the next problem is that in the lying back, reclining position, your head is not looking straight ahead. The natural view is 45 degrees up from the headrest of the recliner. Having the monitor down low at the "usual height" will just be more neck pain from using pillows or having to hold my head up continuously.
Ideally, I am looking for a powered monitor lift, but with an additional tilt feature I've never seen before, to tilt the entire screen downward as it rises to keep the screen mostly perpendicular to my eyes: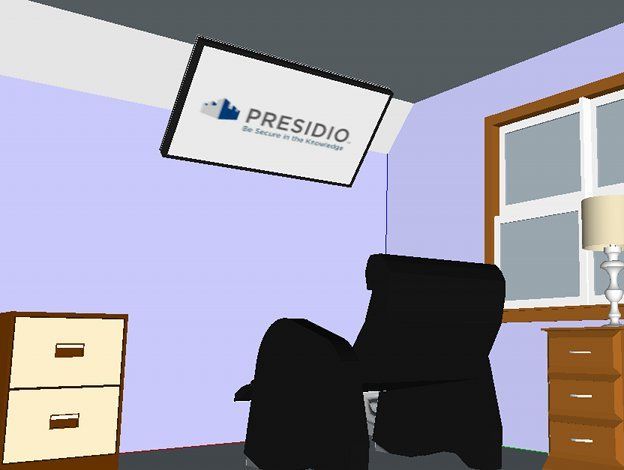 And it's even more difficult to do this since it is an upstairs bedroom.... the upper corners of the room are "chopped off" by the roof rafters at a 45 degree angle. The tilting monitor would not have any problems clearing this slope in the corner, but I can't run straight track all the way to the ceiling behind it to support it.
Quote:
I am aware of these people. No, I don't want to pay more than the cost of the TV monitor itself (Sony 55-inch HX725, about $1700) for their mounting system:
http://www.ergoquest.com/