Good day gents! I am currently in the process of closing on my new home (yay! no more apt!) and will be having a man room. This will not be a dedicated theater but will definitely have most of the characteristics of a theater. Let's say it shall be the focal point.
I would like to clarify that I am very open to constructive criticism and advice, so PLEASE do not hold back.
PINTO PLACE shall contain the following equipment and features -
Items to be included -
HOME THEATER
Khanspires (front left and right)
Dayton RS Center channel (center, duh
)
MARKK 225/28A's (surrounds)
EMOTIVA XPA-3 (power for front stage)
EMOTIVA UPA-2 (power for surrounds)
ONKYO 876 (for now the processing...will change down the road)
Projector (researching currently)
110" diagonal screen
substage including Elemental Designs 19Os and 13As (may change)
Lighting system, acoustic treatments and room treatments
Mini Wet Bar ( the closet will be converted)
Foosball table
Arcade Authentic Galaga machine (maybe with Ms. Pac-Man, still considering a custom unit with emulators)
Poker Table (custom built)
I shall post the current blue print I have been working on and some pics of the actual space as the seller had it.
Blueprint -
Pics -
From the doorway/hallway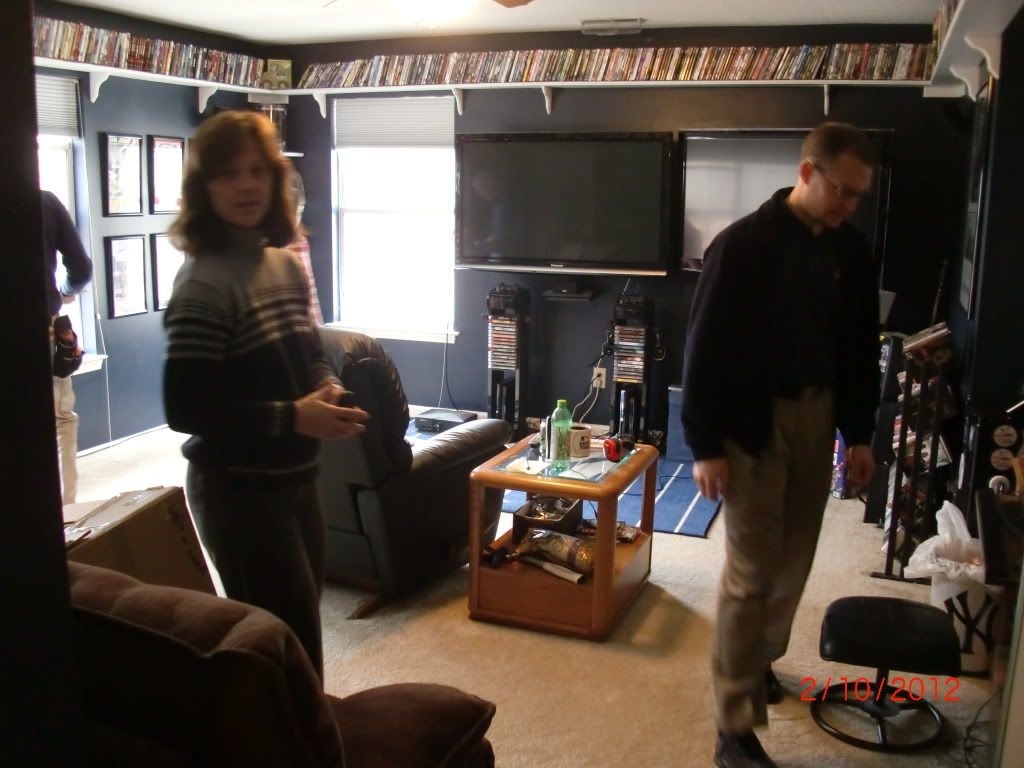 Screen wall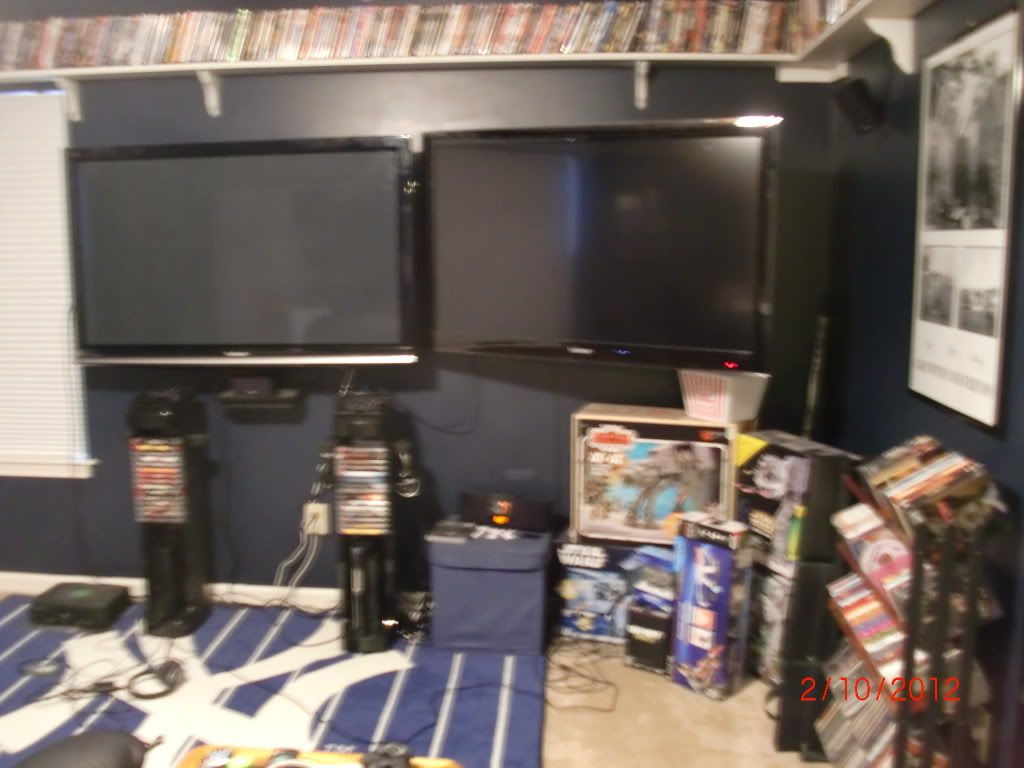 Left wall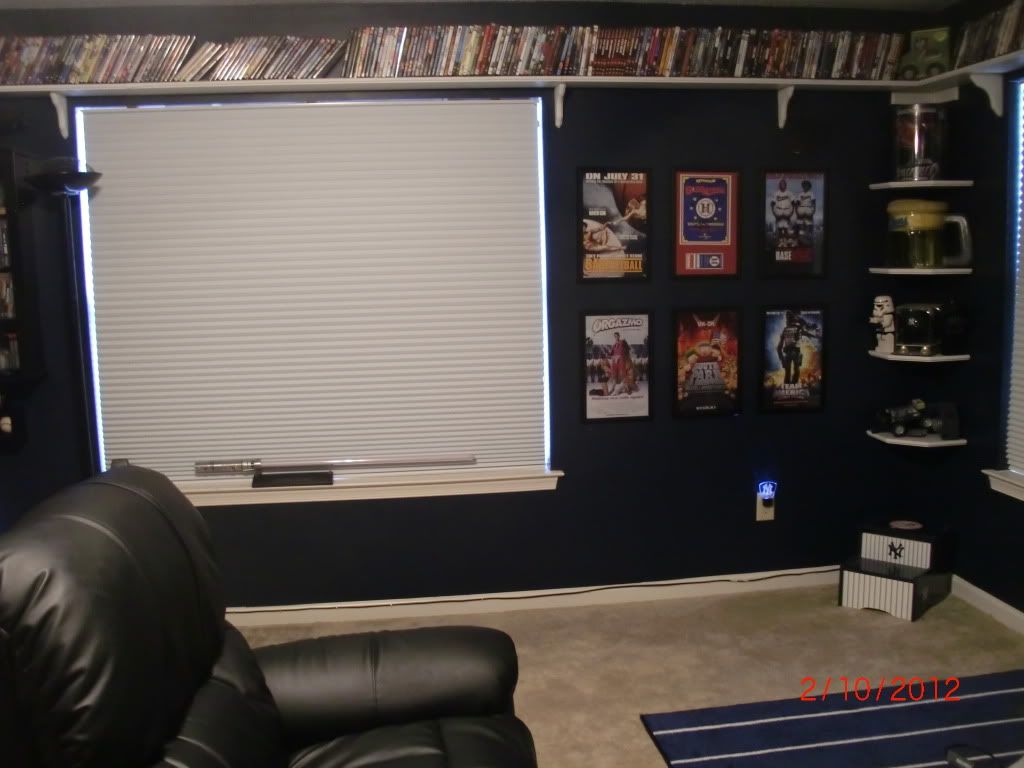 Rest of left wall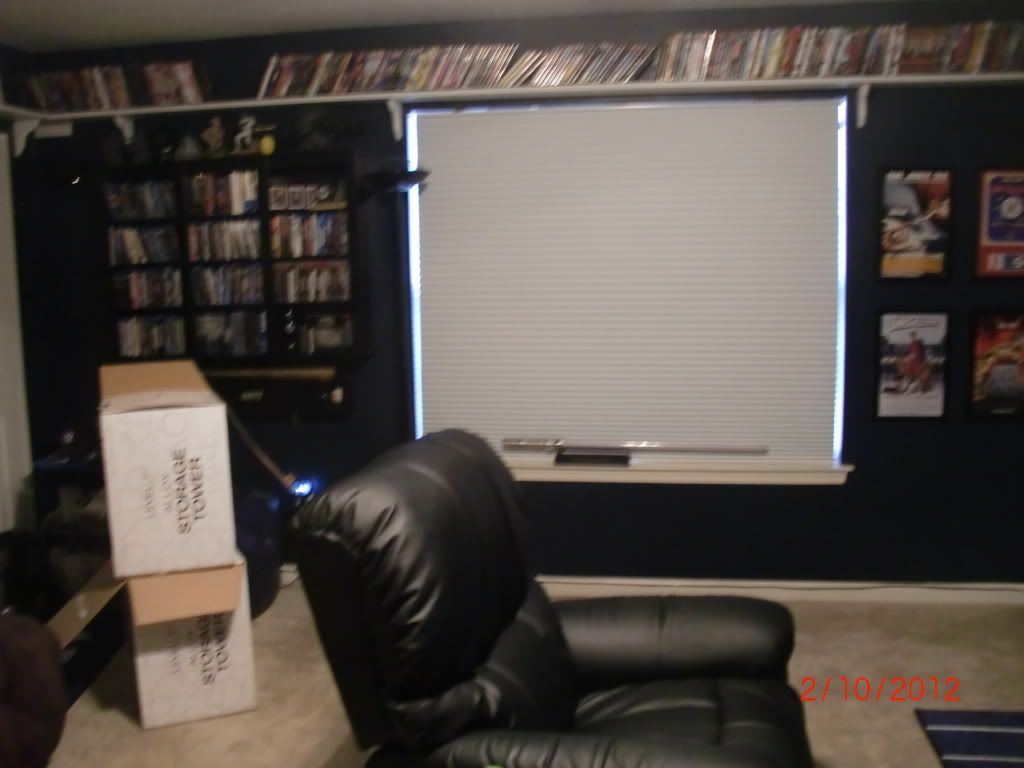 Back wall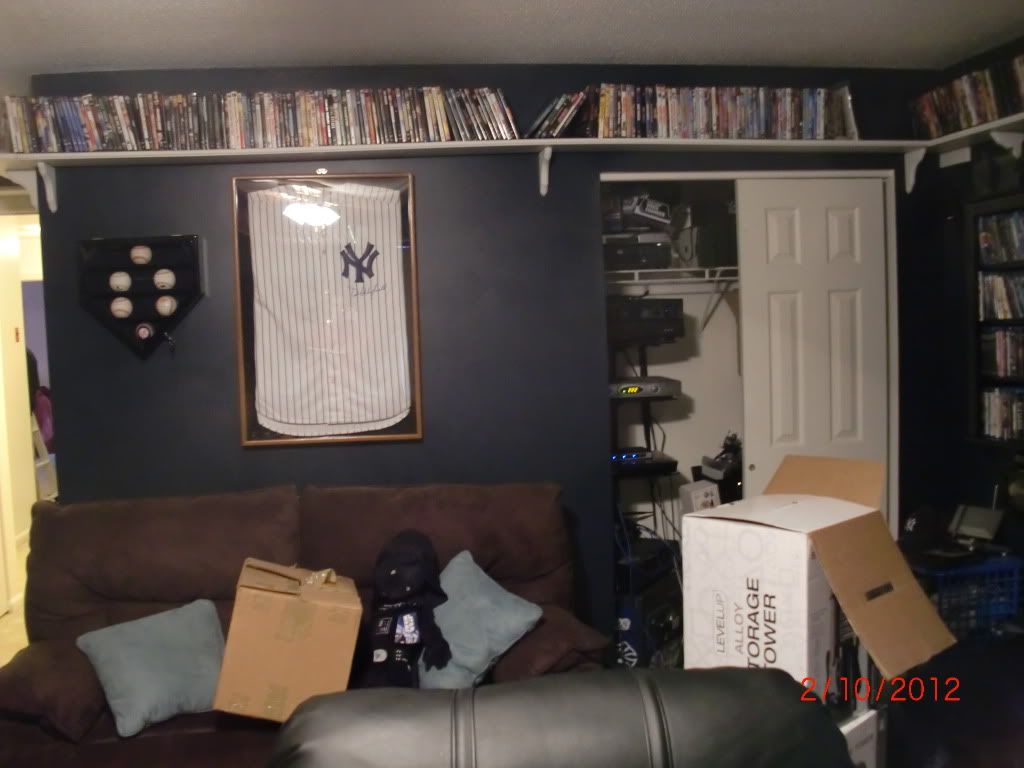 Right wall
Rest of the right wall