I would like to start by saying that this forum has been a savior! I came here a little bit ago with some simple questions and simple ideas, and have come much further than ever expected. What was once a little kid's bedroom has now turned into a non-dedicated theater room that is very satisfying, and almost completed.
In what seems like a short amount of time, I like to believe I have made quite the progress. Again, this is all thanks to AVS forum. The room is 12'6" x 11'6" and was a kids bedroom for several years. It was quite the mess! Here are some pics of when I first started to "take it apart":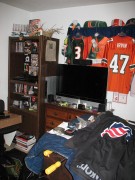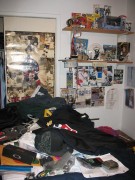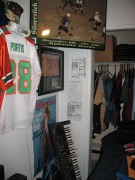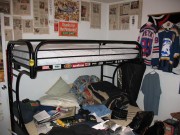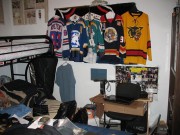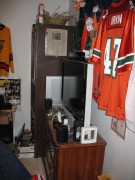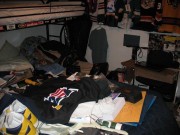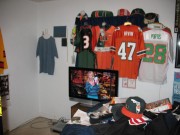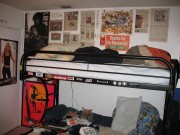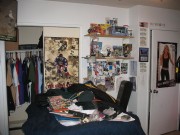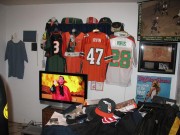 I initially had small plans, which consisted of just cleaning it up a bit and enjoying my 37" Vizio 720p LCD and $250 Samsung HTiB. I painted the room myself, cleaned it out, added a carpet, and then it took off.
After stopping in Best Buy one day to kill time with a friend who was visiting on vacation, I noticed an "Open Box" Sharp LED TV. My interest skyrocketed out of nowhere and I really got an itch to upgrade my room. I didn't end up buying it because I wanted to go home and check the prices/reviews online, to make sure it was a good deal. Sure enough, once I went back to Best Buy later that day it was gone.
I then REALLY started getting into this forum. I quickly learned that for watching movies in a light-controlled room, plasma was going to be my best option. I landed on a 50" Panasonic ST30 bundle which I have been extremely happy with. With it, I also got the BDT110 3D Blu-ray player and the Avatar 3D glasses combo pack. I sold both copies of Avatar 3D on Ebay to help offset the costs of everything else, and figured I can buy it in 2014 or whenever it is released for less than what I sold my copies for.