Hey guys! Not sure how to go about doing this as I don't see many threads with guys putting theaters / man rooms on the second floor.
The room is above the garage at the end of the house, only connected to the rest of the house by the backwall and the attic. The pic below is of the back wall. The only thing not shown here is the door which is on the back wall in the cove to the left. The left wall in the pic is the front of the house, the cove on the left should have a door that leads to a hallway, the rest of the back wall butts to the second bath and master bath, and the right wall is the back of the house. There is a full attic, and below the room is the garage.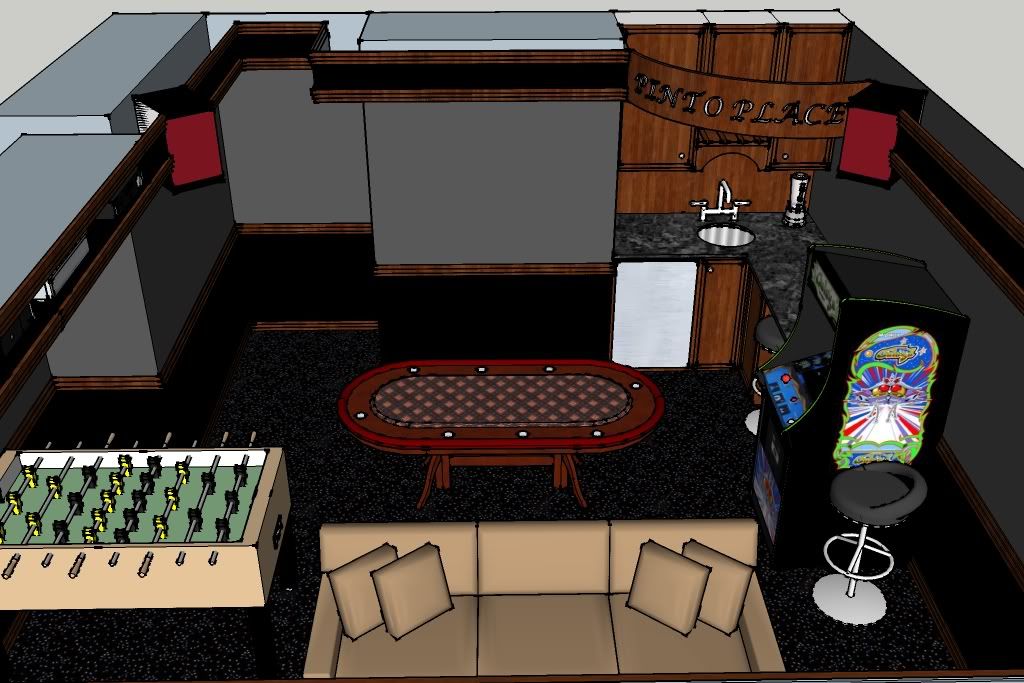 I was planning on using WC and Hat channel on the entire room, but can I get away with just doing the back wall and ceiling? I started using the estimator for how many I would need and it would be cut by about 70% if I do just the back wall and ceiling. I will be doing DD + GG on the entire room as well.
What would be an adequate plan of action? ( I know this is a loaded question, but would love if I didn't have to spend $650 on whisper clips alone, though will if it is necessary) Thanks!!
Here is my thread on it as well -
http://www.avsforum.com/avs-vb/showthread.php?t=1393908