I wanted to thank Assassin for his guides. I also want to thank everyone else who has helped me along the way with the subs. I can't say I purchased his premium guides because the basic was more then enough to get me going. Either way I am very pleased.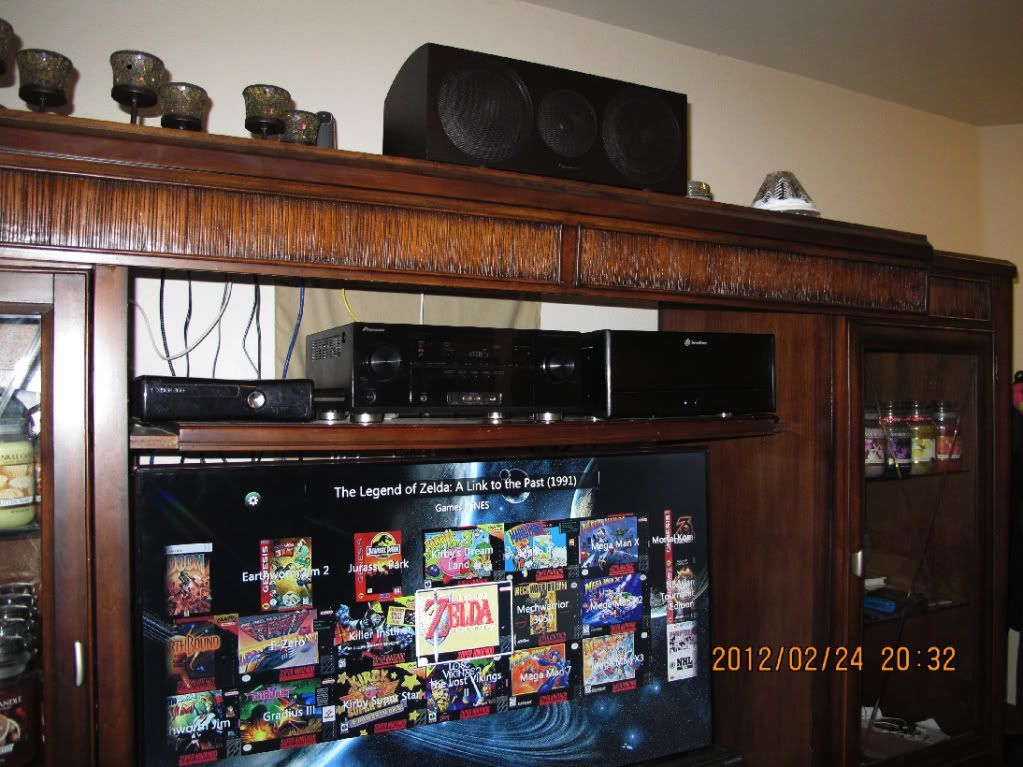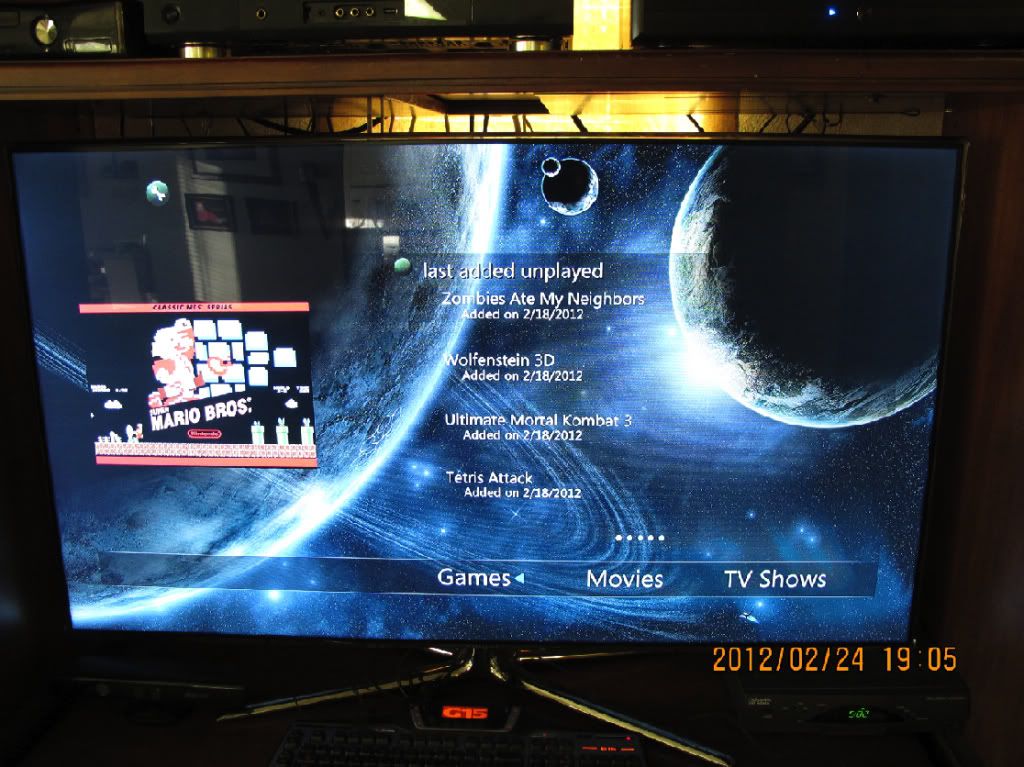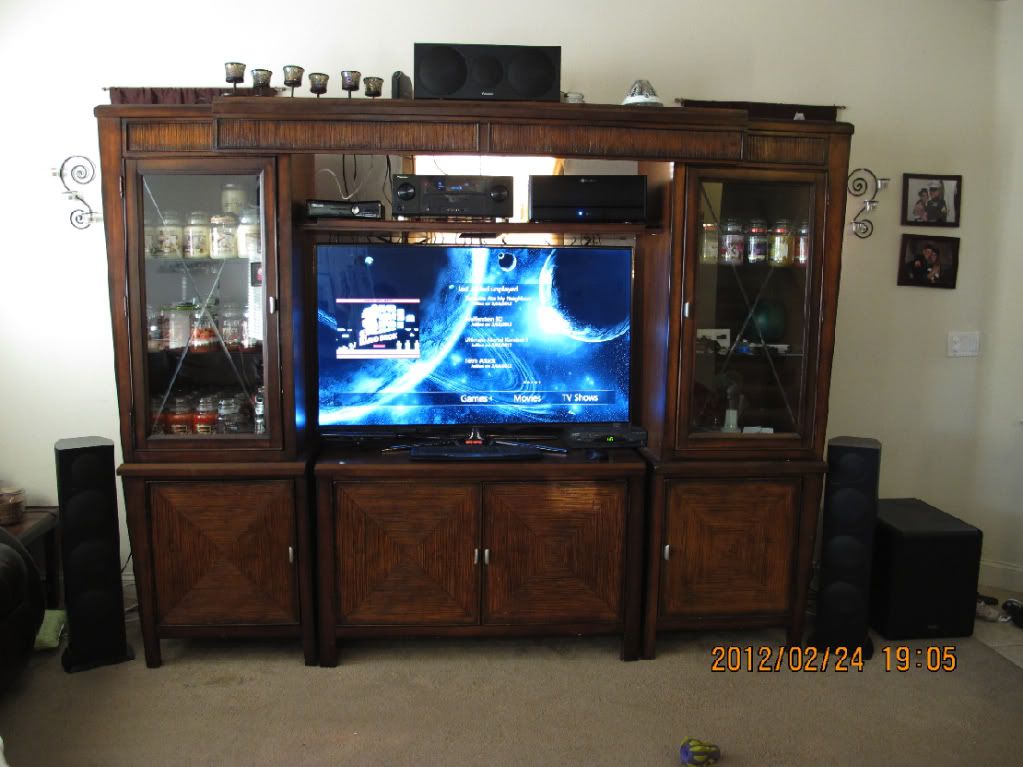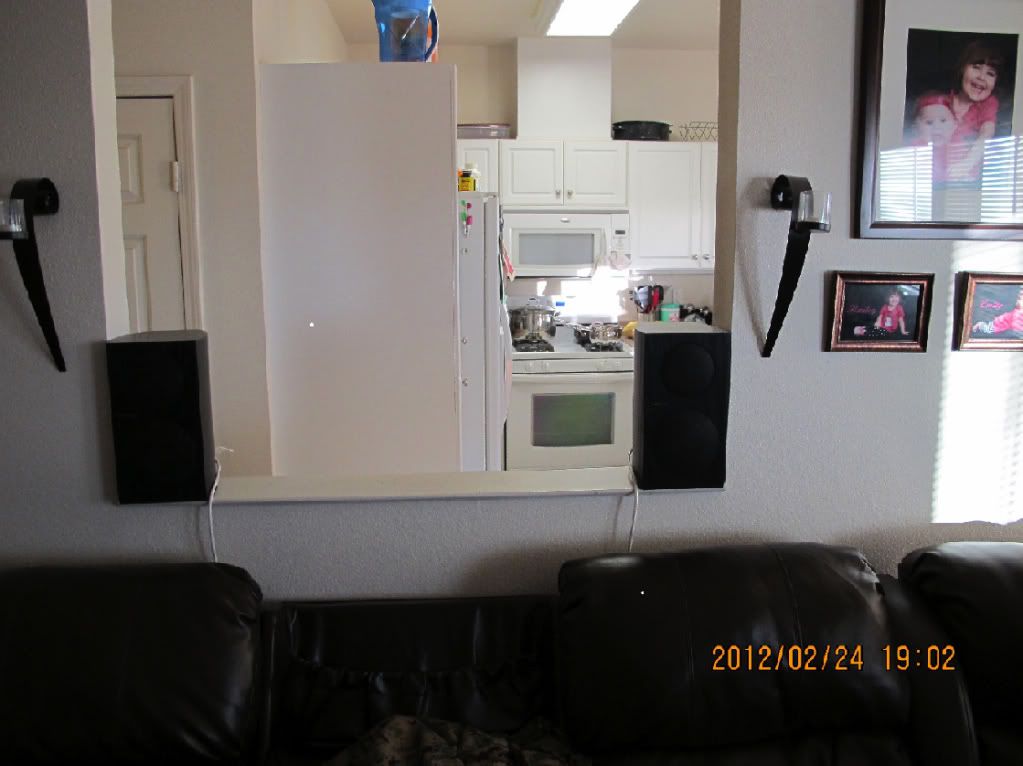 The specs -
MSI Z68A-GD45 (G3) (got it half off with a $60 rebate)
Intel i3 2120 (was same price as 2100
)
Crucial m4 128GB SSD
3TB WD Green
Antec EarthWatts 500 (incase I get a graphics card later, Diablo 3 on 55"?)
LITE-ON Black 12X BD-R iHBS112
G.SKILL Ripjaws X Series 2x4GB DDR3 SDRAM 1600 (PC3 12800) (was on sale for less then 2x2BG)
SilverStone LC13B-E
Logitech diNovo Mini
Pioneer VSX 1121-K
Samsung UN55D7000
SP-FS51-LR (pair)
SP-BS21-LR (pair)
SP-C21
Epik Legend
If you noticed all the games in media browser, that's because I have the game browser plug in. I use a XBox360 to PC Wireless controller and a wired usb SNES controller, but I'm spoiled with wireless now. If anyone knows how to edit the meta data on it let me know because I have box art showing up from Sega and DOS, but it is all SNES.
Anyways, I really enjoyed building it and setting it up. It took quite a bit of time getting everything to mesh together correctly. I ran into a bunch of problems to begin with because the board was not stable running a bootable 3TB HDD on UEFI, even though it claims it should be. No big deal though because it gave me an excuse to get a SSD that I wanted anyways. Also the other gripe would be to get the full diNovo. Not having F keys and some of the others is a pain in the toockus, hence the full keyboard and mouse under the TV for now.
Media browser is awesome and I love what it does. It really brings up the wife acceptance factor, especially after using media center master to load all the meta data, posters, and back drops.
To do list:
-Cut the cord, got to convince the wife or talk about it enough that she says ok to get me to shut up
-Get extenders for the other TVs, looking at WD Live or Boxee Box.
-Tuners and an antenna for OTA, although OTA sucks where I live (literally it's the butt hole of America, if you look at my pictures close enough and know a bit about America you can figure it out easily), so maybe when I move in a few months to Washington I'll tackle that beast.
-Play with picture and sound settings and get them juuuuuust right
-Learn to set up playlists for the kiddos (no more commercials, no more request for stupid freak'n toys or places)
-NAS, maybe...sounds like too much work right now, and I don't really know if I need one.
This is my first home theatre too. I am very pleased with the speakers, TV, AVR, and HTPC. This little foray first started when I bought the AVR on woot.com because my HTIB was pooping the bed. Next thing I know I'm here researching subs and speakers and getting ready to spend way too much on toys.
BF3 really blows me away more then anything else. My book shelves sit right behind my head. Every time I get shot at and hear that snap, I smile a little. Then I get giddy when something explodes and the bass erupts. The room and it's opening are oddly shaped because it opens to the kitchen, dining room, stair well, and laundry room, but the main room is probably about 1000 cu. ft. and the epik legend just kicks it's ass. I live in a duplex and the neighbors bedroom is as far as could possibly be from it, and they think we have parties every night.
I would really like to give kudos to the community here once again, you guys are great. Knowledgable, friendly, and fun. It helps when forums aren't run by cliques that are 1337 and flame n0ob$ for trying to learn and ask questions (extreme obnoxious intended to drive the point home).
If anyone has any suggestions on improvements, tips, or plain old friendly advice let me have it. I don't quite feel like I have it where I want it yet.