I have a PB12-NSD.
I am considering my choice for a future upgrade and I am looking at the PB12 Plus and PB13 Ultra.
I read the reviews on all 3 on the Audioholic website but have a question about their graphs.
PB12-NSD :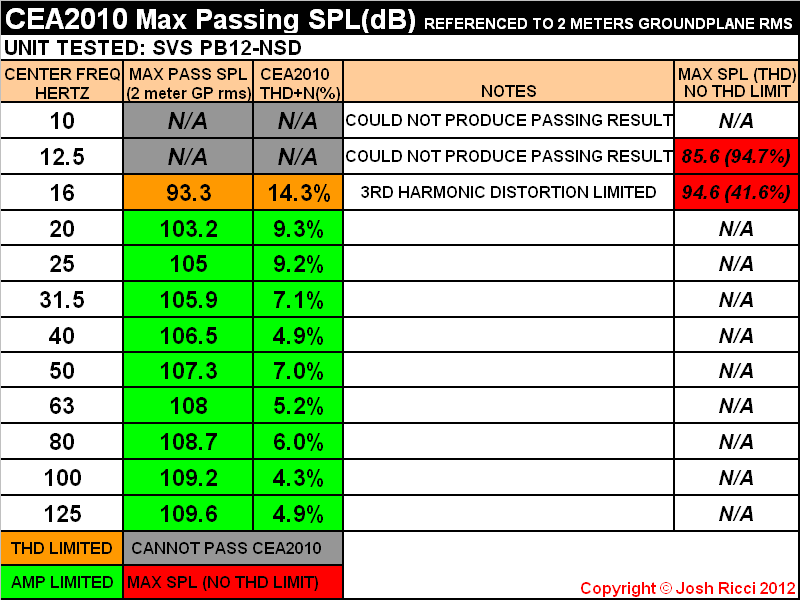 PB12-Plus
Scroll down to the CEA readings
http://www.audioholics.com/reviews/s...2-measurements
PB13-Ultra
http://www.audioholics.com/reviews/s...iew_fullscreen
What I gather from this is that the Ultra is obviously louder than the PB12-NSD and only a slight amount louder than the PB12-Plus (probably not even really noticeably louder, I may be wrong). Am I correct with this assumption?
If that's it, I just can't fathom why the PB12-Plus is about $600,- more and the PB13 around $1200,-. The Plus has a driver the same size as the NSD.
I for example want a bigger sub soon because I want to feel the bass more and the rumble. How is it even remotely viable to spend nearly double the money on a Subwoofer that is marginally louder and has the same size driver (PB12-Plus) or 1 inch larger (Ultra).
How is it even possible to produce power POWERFUL base and not just louder base.
What I am trying to find out is if A) I understand the graphs correctly and B) If I am correct with my assumption that a same size driver can't possibly make that much of a difference in output.
Ray