Hello, first post!
I have an Onkyo TX-SR309, and I am trying to use the Speaker A and Speaker B functions to their full potential.
I have two subwoofers, but would like to use 1, which has the speaker wire inputs and can also hook up two speakers.
The back of the subwoofer looks like this: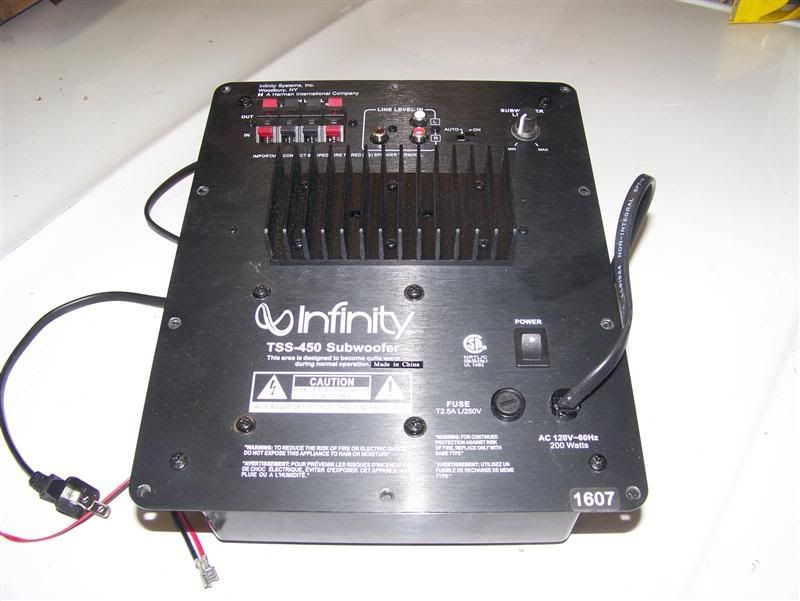 I have my computer next to my wife, so I have her set up with the speaker A side.
I have my side's speakers set up through the Speaker B wires.
I want to be able to switch between the A and B, (so my wife can hear her crappy music) and use the same sub for both.
I want to use both the pre-out to go into my infinity tss450 sub, and the passive signal sent by the speaker B output.
I hope I made sense...
I've been a 'lurker' in this forum for a bit now, but I had a hard time finding any similar situations to this one.
Basically, if none of this made sense, I want to use only one receiver for my wife and I, with two sets of speakers, one set on her desk and one set on mine, preferably through the same subwoofer.
Ideally, we would be able to choose either Speaker A, or Speaker B through the receiver, and not hear eachothers speakers.
Thanks! Brent
Also, is it ok to use a component cable as a sub cable, or is it better to but a dedicated subwoofer cable?