Well, thanks to MKtheater's thorough testing and reviews thread here:
http://www.avsforum.com/avs-vb/showthread.php?t=1353217
, I've decided to make the plunge and build BFM DR200's for LCR duties in my modest dedicated theater.
I'd heard that they are a challenge to make. This was no lie. I've already put quite a few hours into the first one, and I haven't even put a finish on it yet. I've built several different subs and a set of BFM SLA's in the past, and I can tell you that these are on a whole new level of difficulty.
Pics: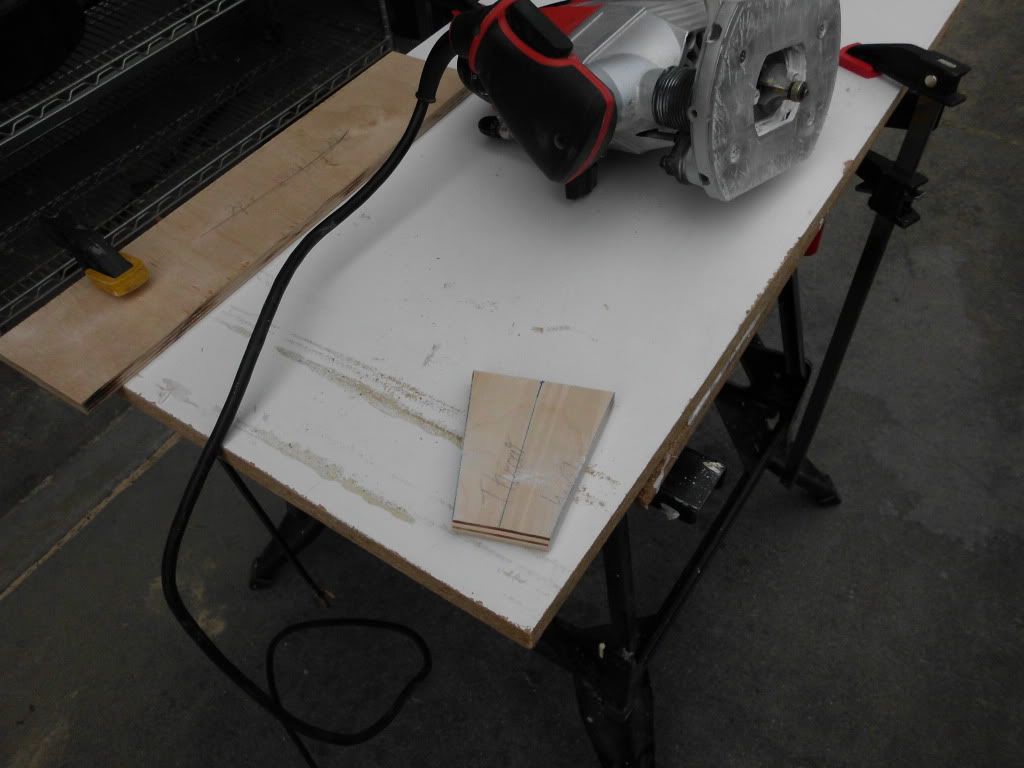 After ripping the 1/2" Baltic Birch down to rough sized pieces, I started on the throat horn. This is the divider. Not sure if you can see, but I had to round over the end.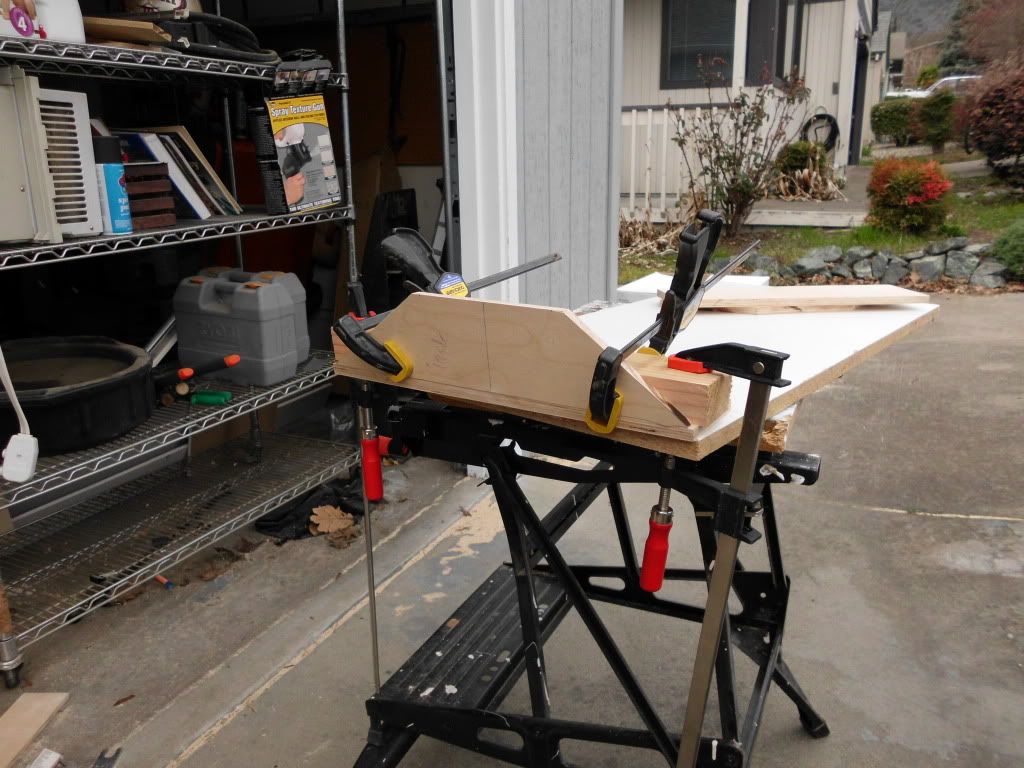 Here I'm beginning the assembly of the throat horn. you need a specific angle on it so the 2x4 you see there has the angle trimmed in one side. Makes it easier to clamp everything together properly.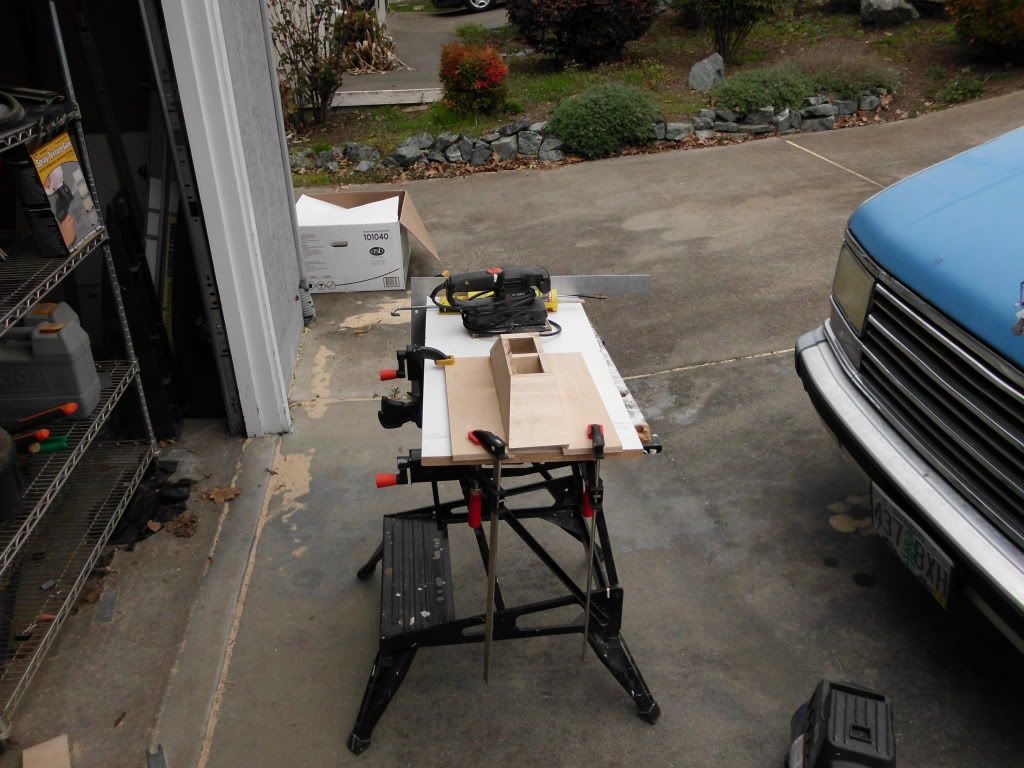 Here's the throat horn pretty much assembled. If you look close you can see the divider from the first pic in the center.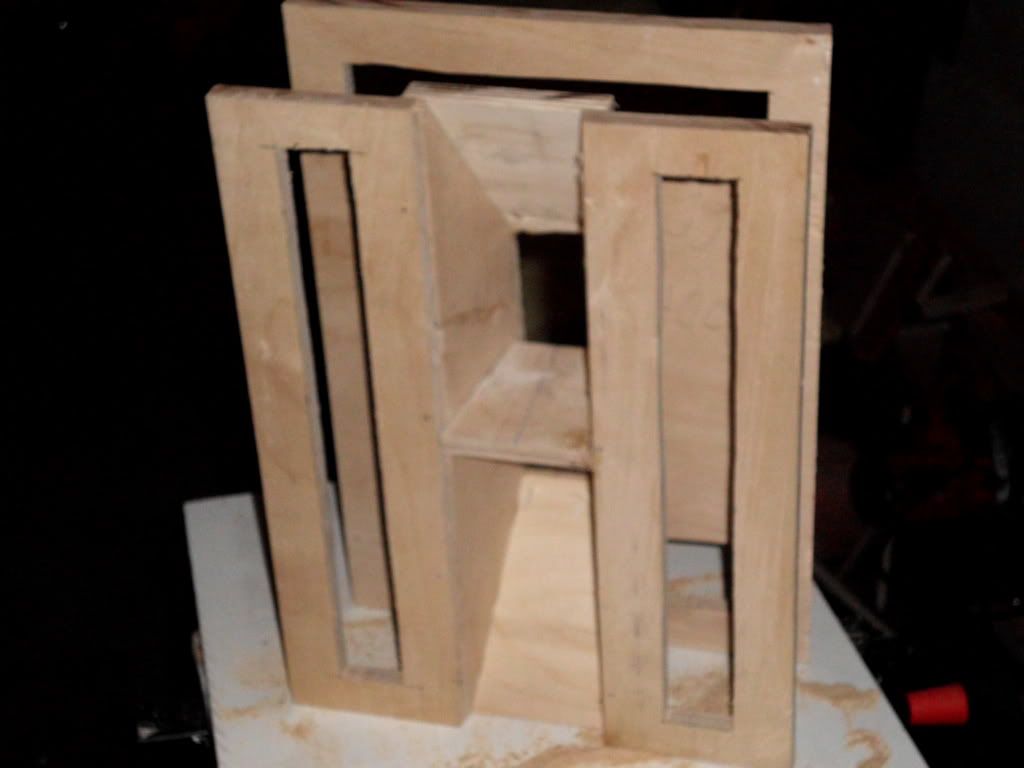 Here it's attached to the woofer baffle and the vents are cut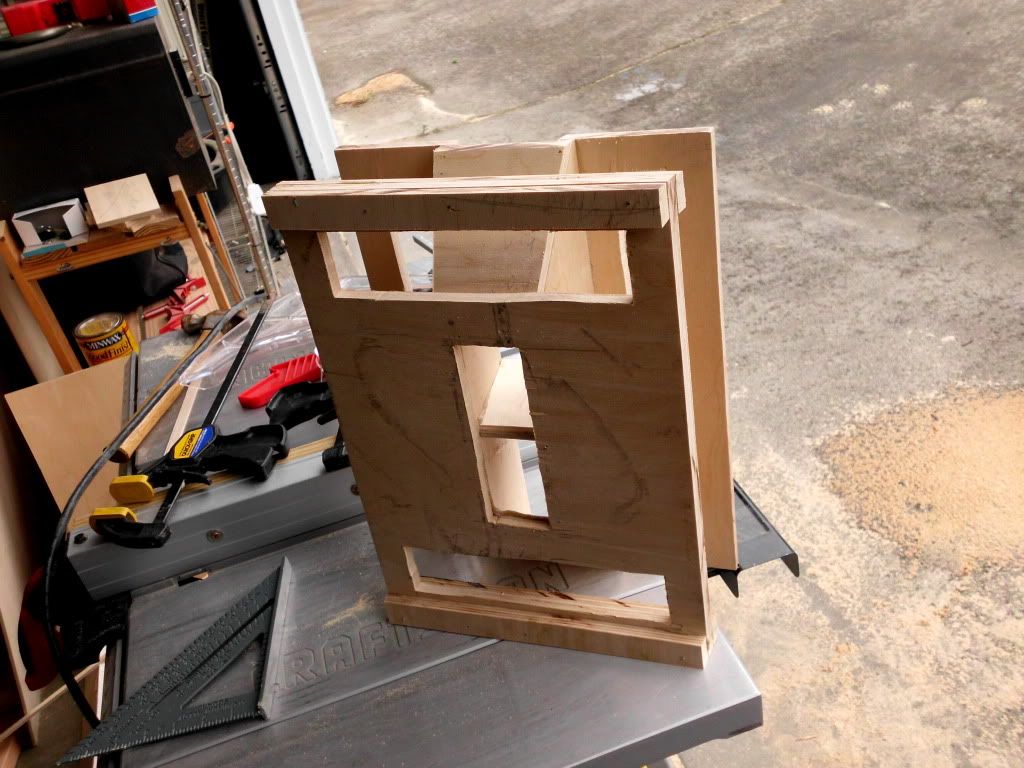 Another view , with some bracing added for later use.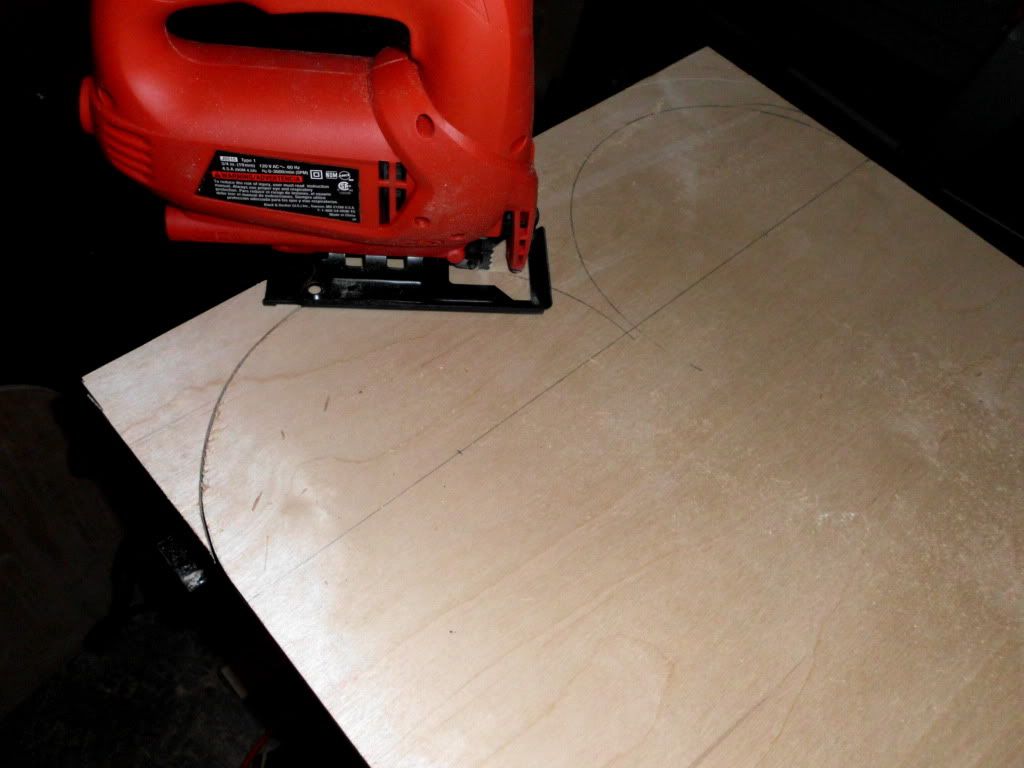 Working on cutting out the semi-circles on a top/bottom piece. This would have been quicker and easier if I'd had a larger circle jig for my router, but the jigsaw made pretty fast work of it.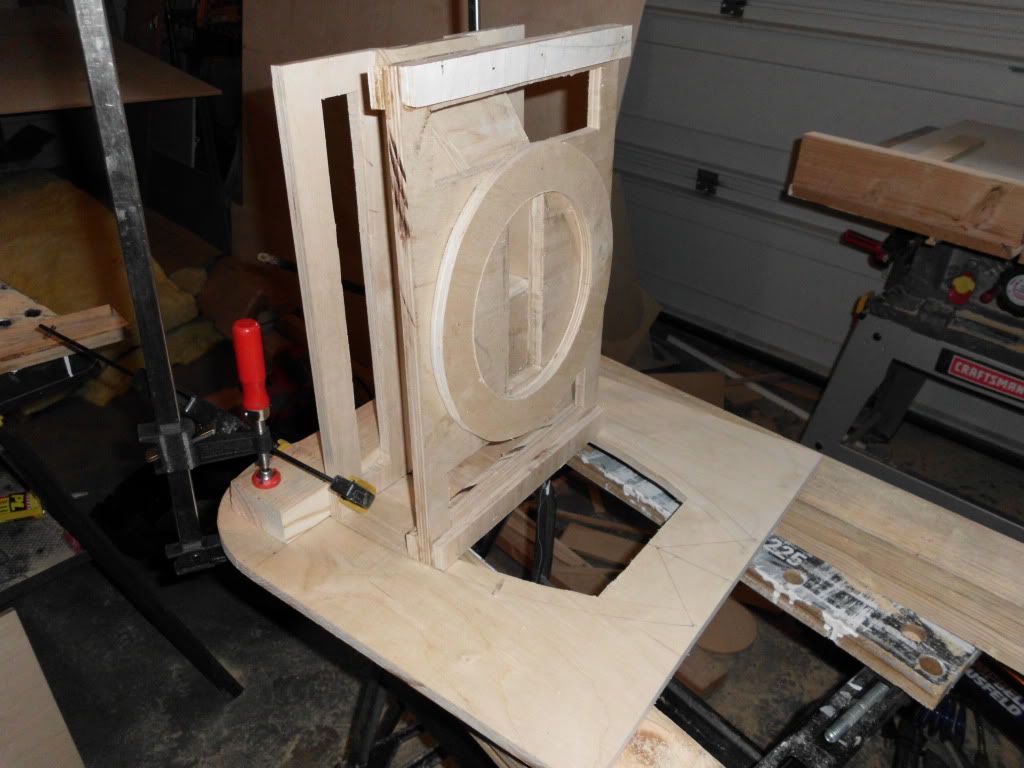 Attaching the two together. Already cut the driver access in the top. Or is it the bottom?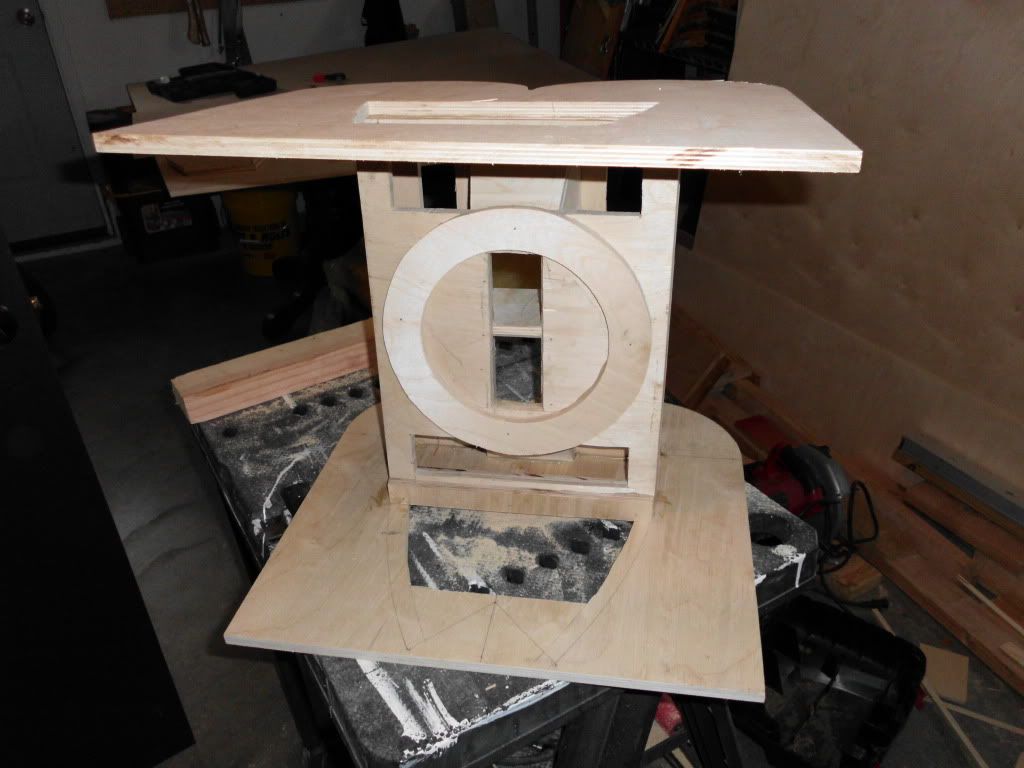 Top and bottom are both attached now. Starting to take shape!
I have more pics, but I need to upload them from my camera. More to come tomorrow!