The famous transatlantic ocean liner the Queen Mary 2 has a cinema.
I was reading cinema technology last night and saw an article on it. I've looked around and found a few links or two for others to drool over either in Google image.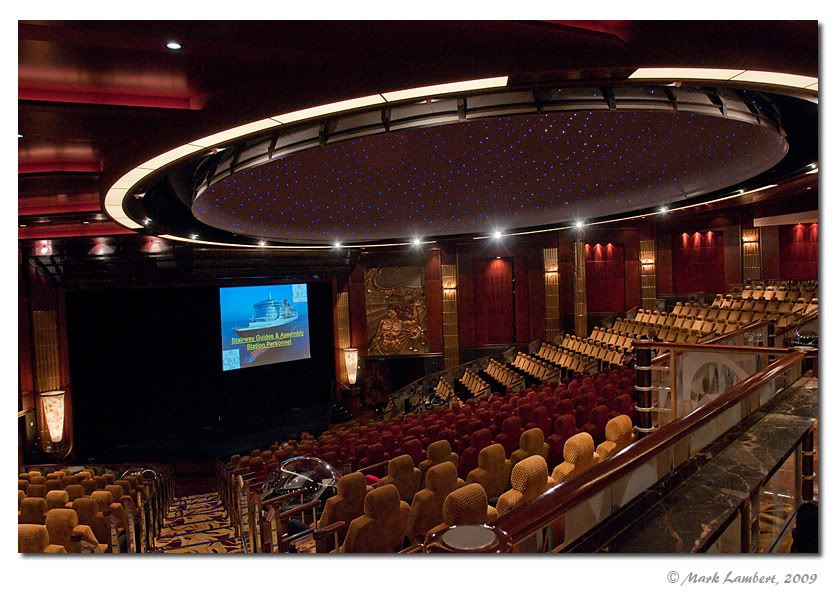 To read the article you need to sign up as you can only read the first few pages of the magazine.
http://www.cinematechnologymagazine.com/