I've got myself a nice little townhouse, that we have been updating slowly since we bought it. We moved in to this unit in 2008, and have 2 bedrooms and 2 and a half baths, we bought before it was built so we got some stuff added in for us. We opted for the On Demand water heater, and then some flooring upgrades, but that's been about it. We did opt for the rough in for a bathroom in the basement. So now we have a basement to start finishing!
We have been shopping for items for the basement and throughout the house to upgrade for about 6 months now. Had our roommates move out this month and cleaned up there room, so now we have storage space for everything that was in the basement. We found carpet and tile and everything we need for the bathroom except the shower base, which we need to start the whole thing.
I am putting up some pictures so that maybe we can get moving on it now. I'll also put up some pictures of the other things around the house I have done along the way. I'd also love for some ideas on the area. It's not a big basement, and we are looking at it as a theater room, with closet and bathroom so that when we sell it can be a 3rd Bedroom Suite.
Besides the Theater room (that isn't going to be like everyone elses, as we are only planning for at most a 80" LED LCD) I have started a whole house distributed A/V system too. All the equipment will be located in the basement.
My Basement is about 19' by 22', I have about 15' by 15' for the Theater Room. Time for Pictures!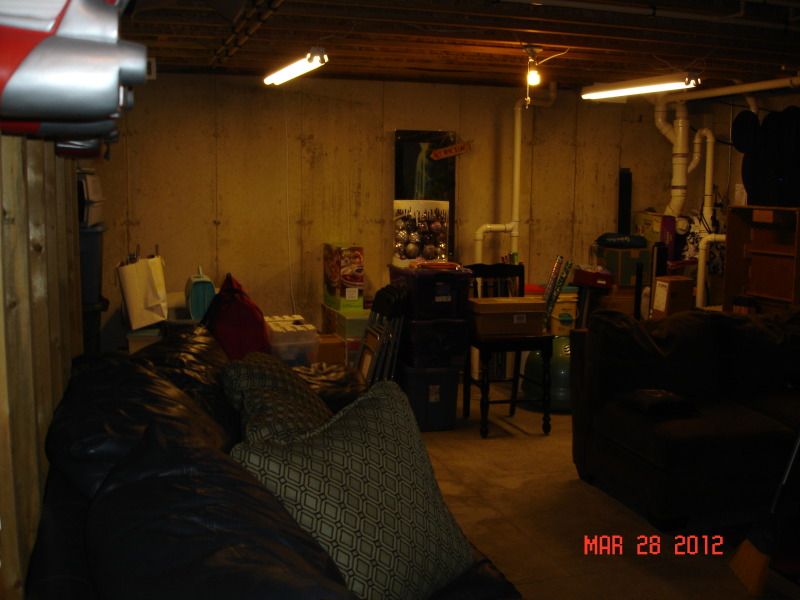 Entering from stairs.
Straight in.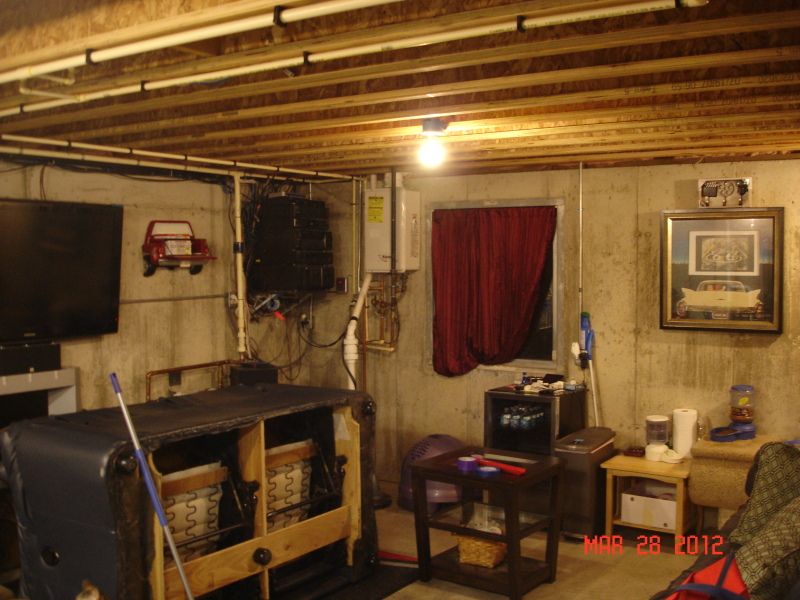 Back corner.
Under stairs.
other corner.
Have 2 sump pumps in the corners, and then the pipes/drain lines for the Bathroom stuff. One Window, and the water heater on the wall in the upper right hand corner. And that thing at the left end of the stairs is the stupid Radon vent pipe.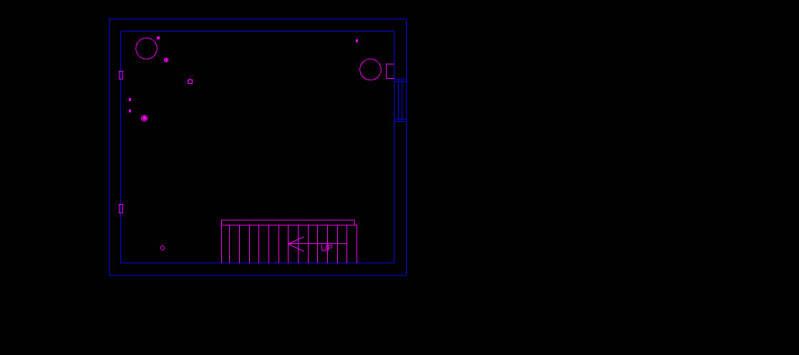 CAD Picture of open Basement
Finishing Idea.
Thanks everyone.