I am starting research on adding home automation. I'm looking for some advice on the best platform to base things on.
Here is what I want to accomplish, in order of priority:
Lighting Control (4 bedroom 2800 sqf, mostly halogen & florescent lighting)
Door open/closed detection (3 doors and 2 sliders)
Cameras (indoor & outdoor)
Thermostat (already have a honeywell that is programmed, but would be nice to have more control)
A/V (I stream from a Mac Pro to an AppleTV -> 65" panny for most things)
Some selection criteria:
I want to do it myself
I am a mac/unix & iPhone user
I want to avoid running wires to every switch
My background:
I am a software developer, so programming everything will be part of the fun for me. It is important for me to have as much control as possible, complexity isn't a big issue. I would be nice to be able to have a basic setup without much hassle, but not required.
My House:
It was build ~2006 and is a modern/minimalist home. Every room has ethernet (cat5) and cable in at least one place, usually 2 or 3 (22 ethernet ports total). It also has phone lines to every room which aren't being used at all. There are some custom pushbutton light switches that can't be swapped. So one key question: is there a way to control a switch w/o replacing the switch itself?
Here is an image of 5 such switches: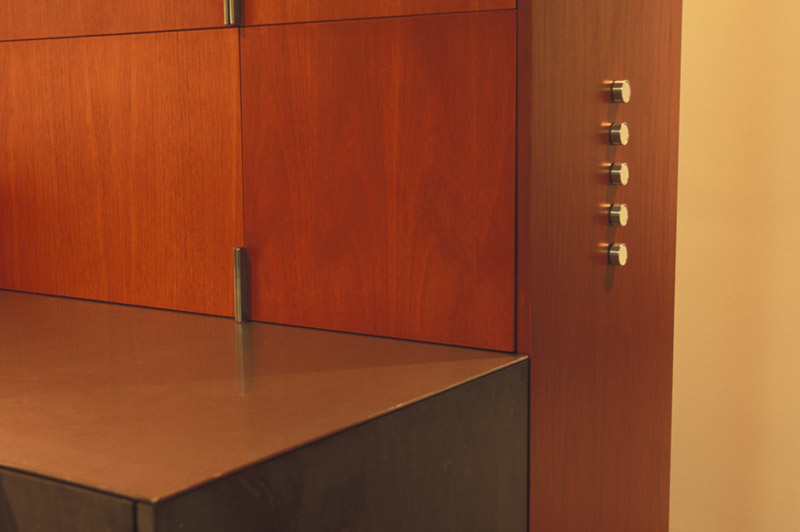 From what I've read it seems for DIY retrofit type solutions, Insteon is a very flexible choice. Z-Wave seems to be newer tech and also has a lot of support, but might not be quite a customizable? Are there toggle switches available that are indistinguishable from standard switches?
Any guidance would be greatly appreciated. I want to start small and if it proves useful will expand things.