I am new to the forum and have been lurking a bit getting ideas and knowledge for my small theater build. It is a very humble build, but I am only 25 and live on an engineering budget... LOL! All work was done by my brother and myself, except for the carpet I am having installed.
The entire room will be "done for now" within the next two weeks. The basement of my house was finished (about 40 years ago) and was very dingy and not in good shape.
Before of the 70s basement and what I had to work with:
I removed everything and completely demolished all that was once finished in the room:
Waterproofed and installed a waterproofing underlay on the floor: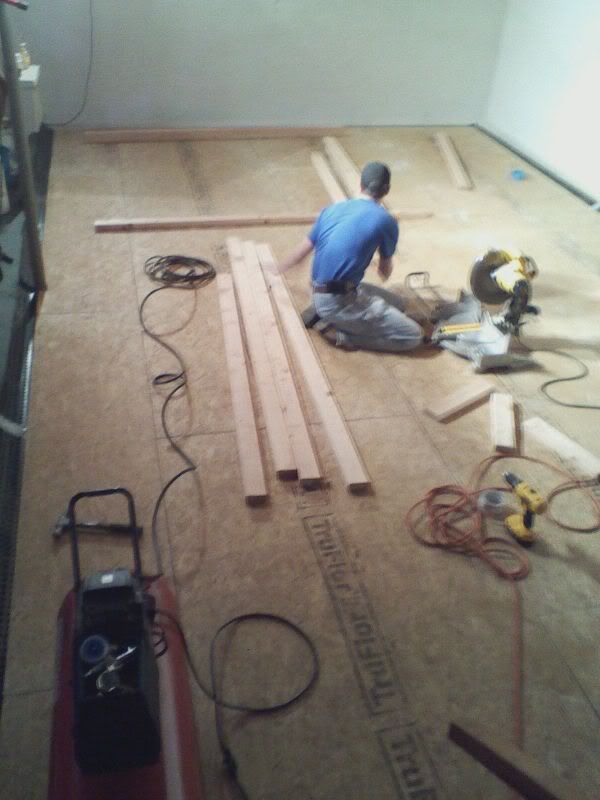 Framed in the new theater room and playroom area: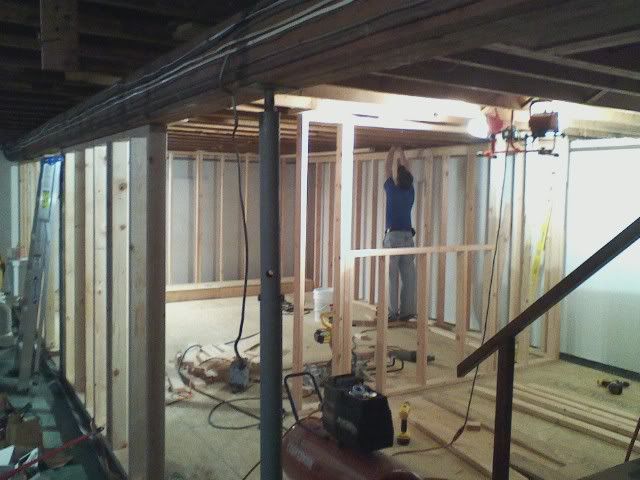 Insulated the theater room (bad picture):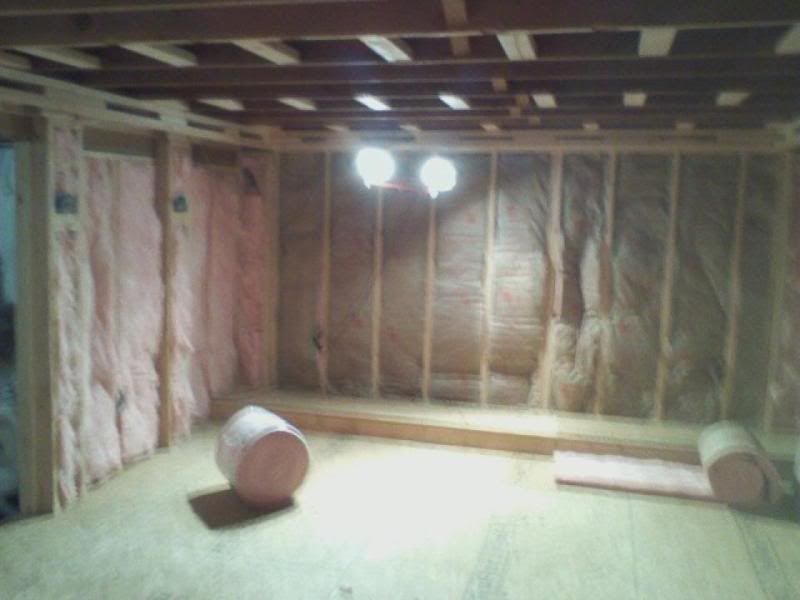 Drywalled and ran electrical for sconces and recessed lighting and tray lighting in the ceiling: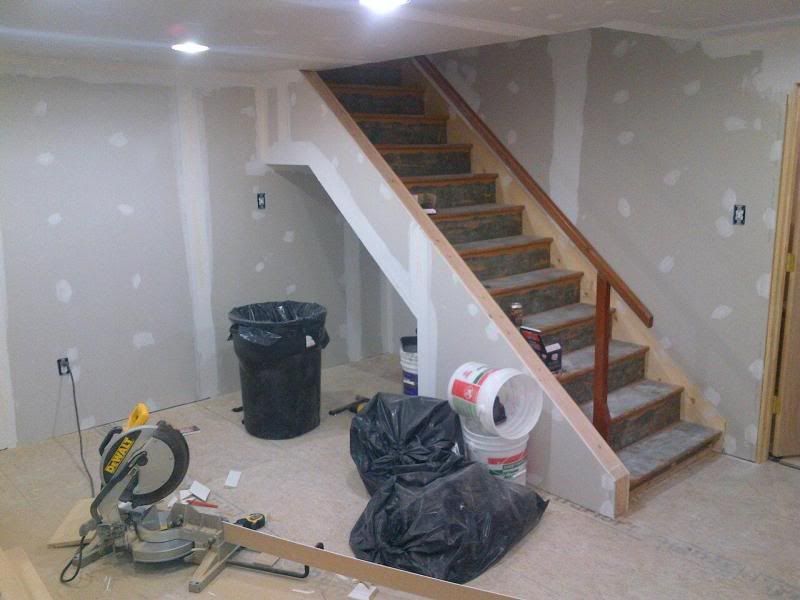 Built a frame on the wall to install lighting behind screen and have sconces installed with recessed lights as well:
Painting the room, the frame, etc:
Forgive my crack... LOL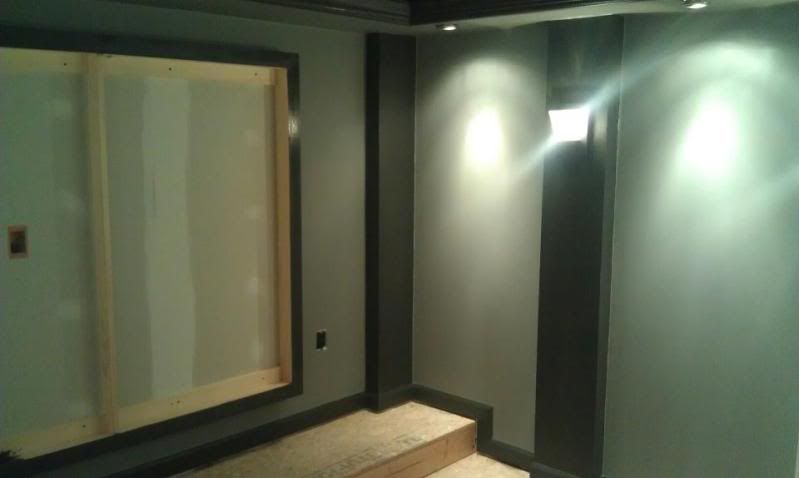 The frame will have a 110" Elite Sable Screen installed on front with blue lighting behind it. I have all this completed, but will post pics later when all is installed.
As far as Audio and Video, i will have an Epson 8350 projector mounted to ceiling, Sony 7.2 receiver, 2 12" subs, towers, etc...
Projector mounted in ceiling:
Thanks for taking a look! Still have to get the carpet installed and run all the audio wiring. Will post completed pics with my good camera as soon as I can!