We needed an end table that would span the distance of the two we're currently using end to end (approximately 48"). I had to build one with a cubby type space for the wife to store things. I also had to build it so you couldn't tell it was a subwoofer (her qualifications). Given the last two I built for the theater, I was willing to adhere to her guidelines.
this is an odd driver i picked up from eD. It doesnt get as low as I wanted, so I built the cabinet with the ability to add a 15" ixl down the line, and get some more out of the oaudio amp, by just upping the gain and changing the HPF crossover point.
That said-- I started last week and meant to post my progress but got busy--so, I'll post my progress up to today: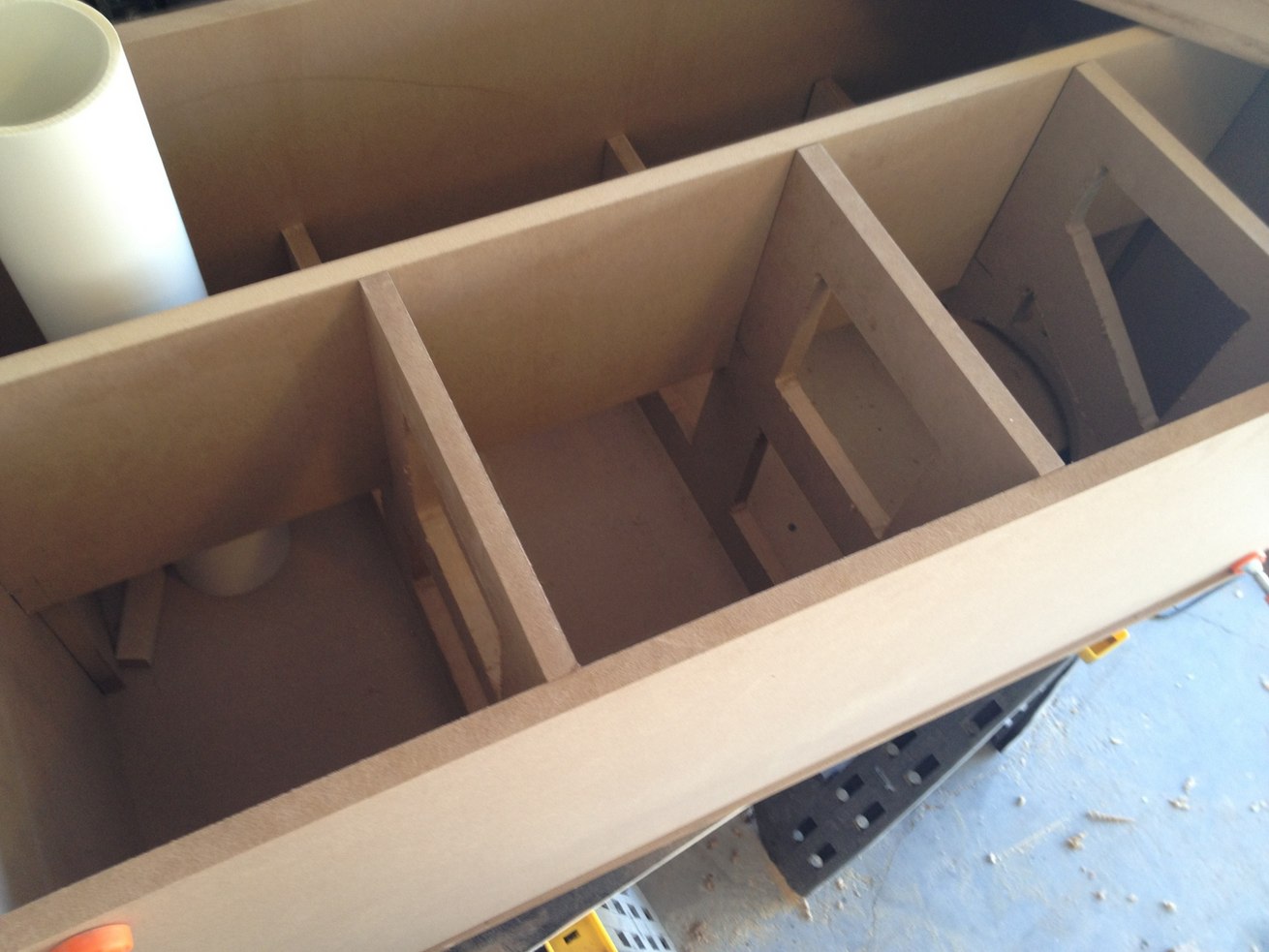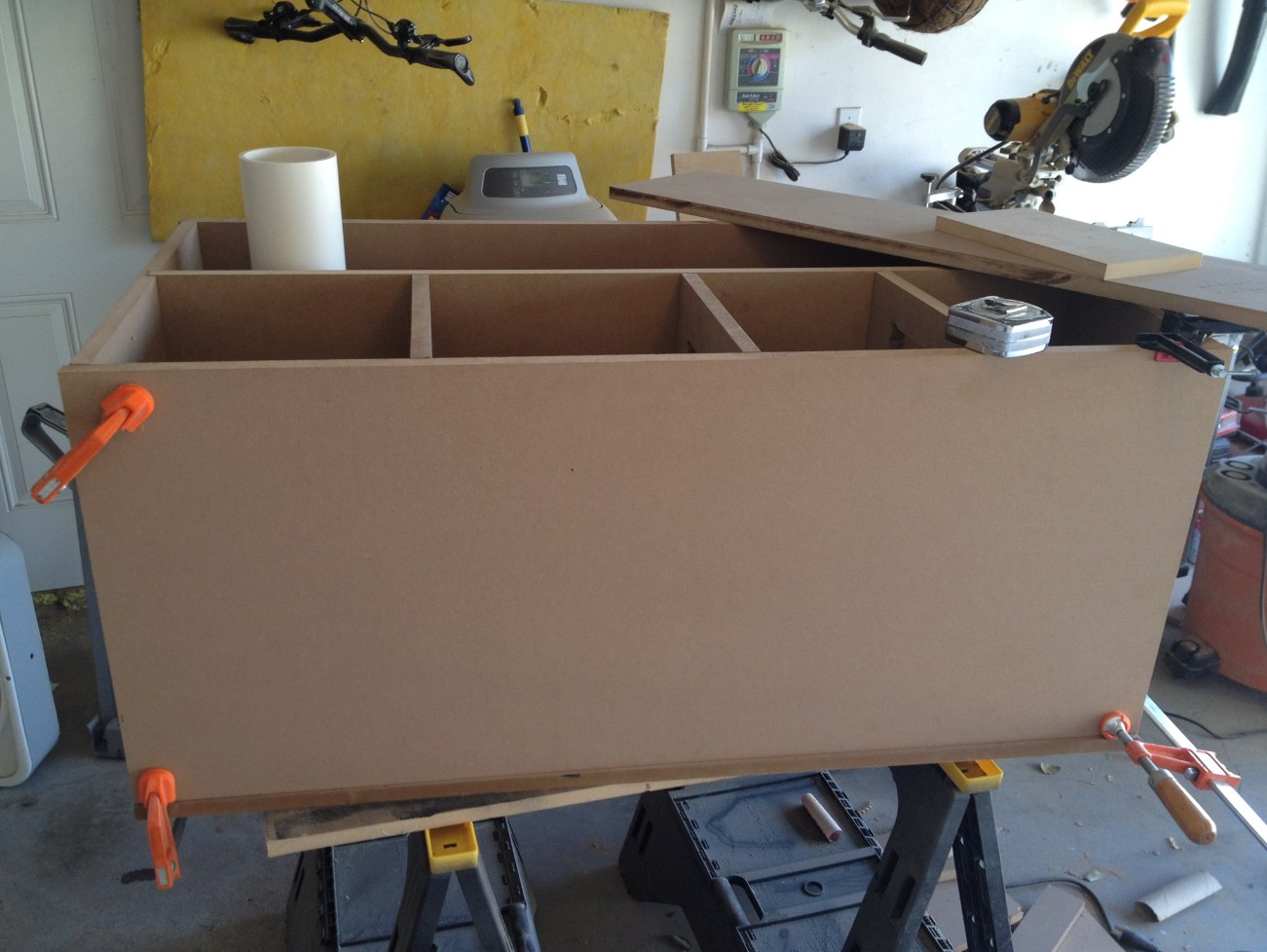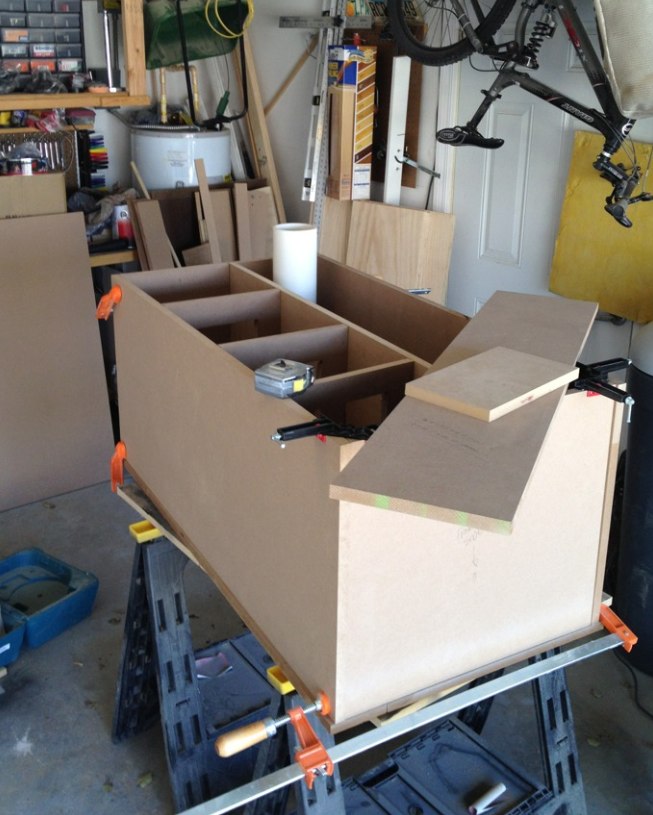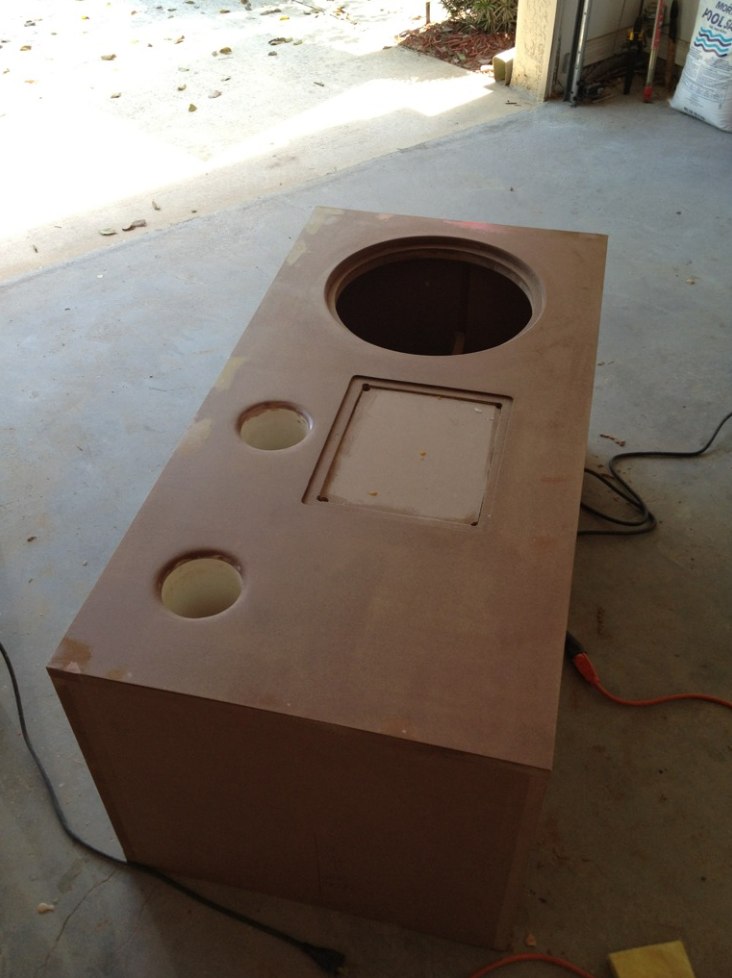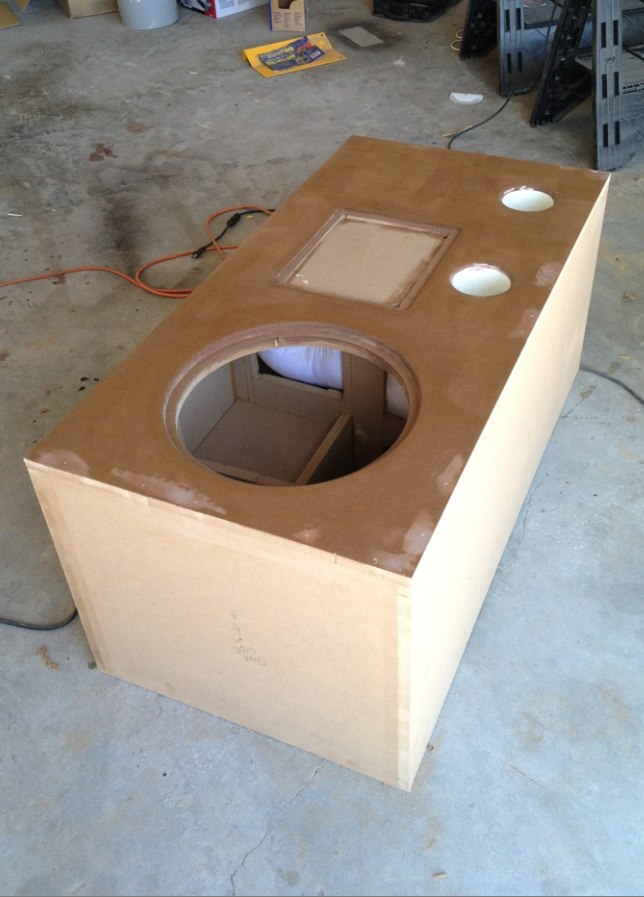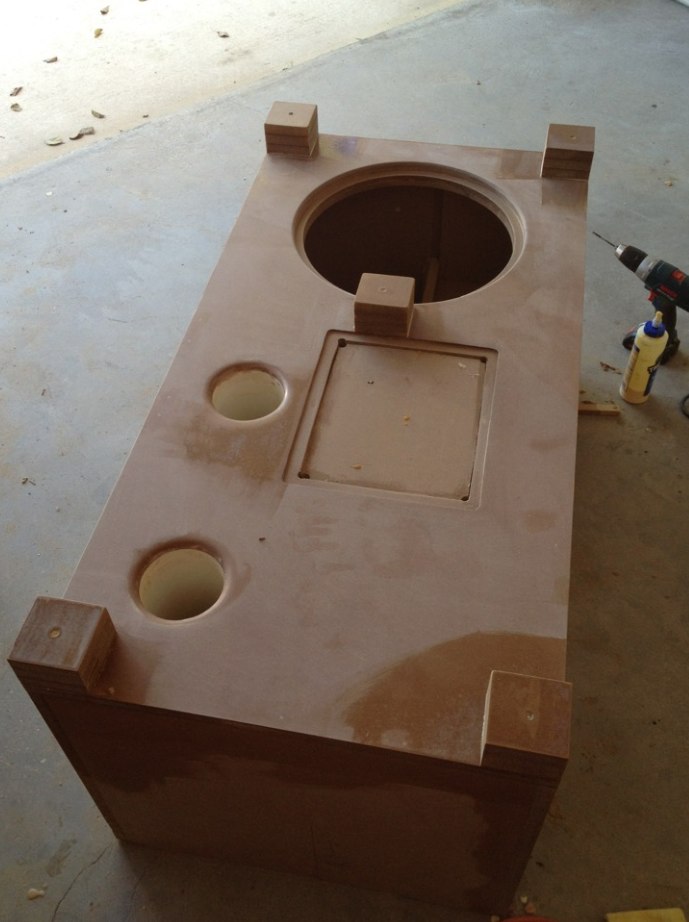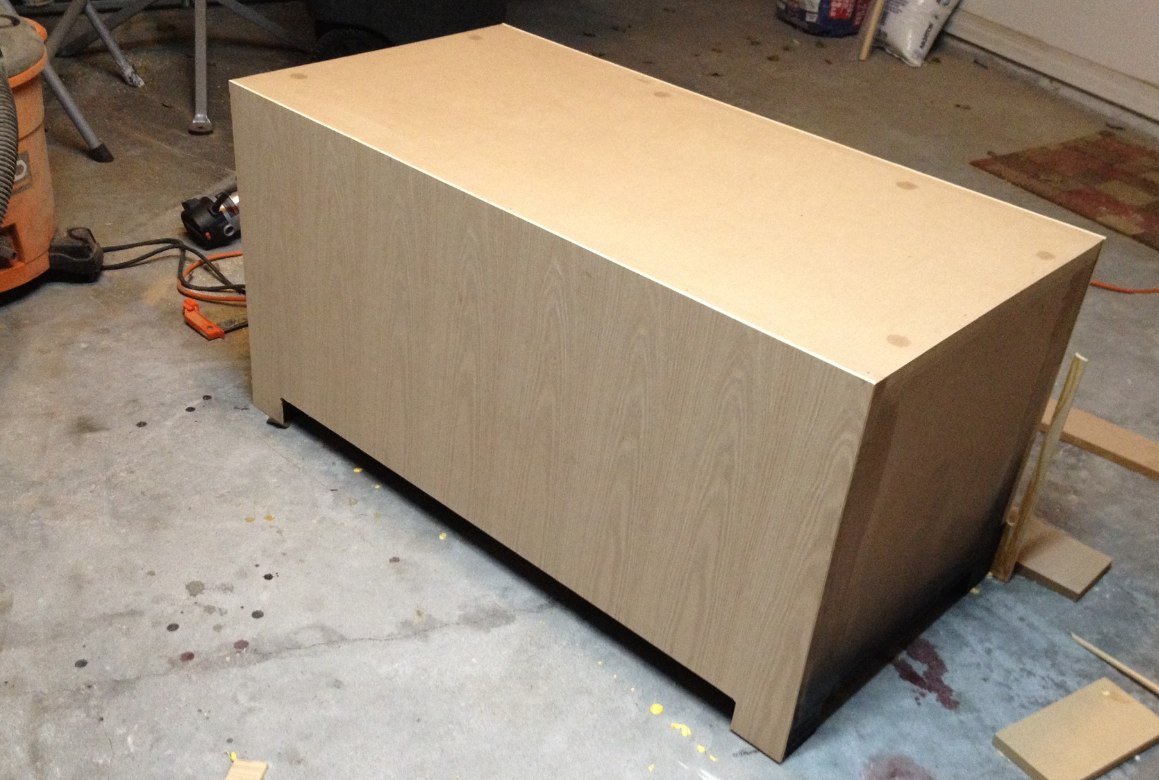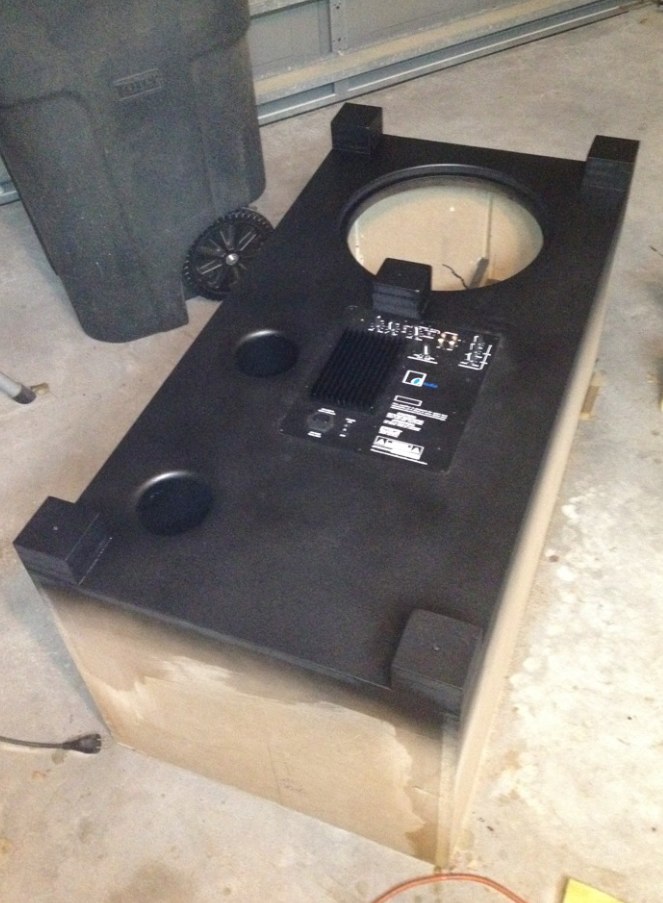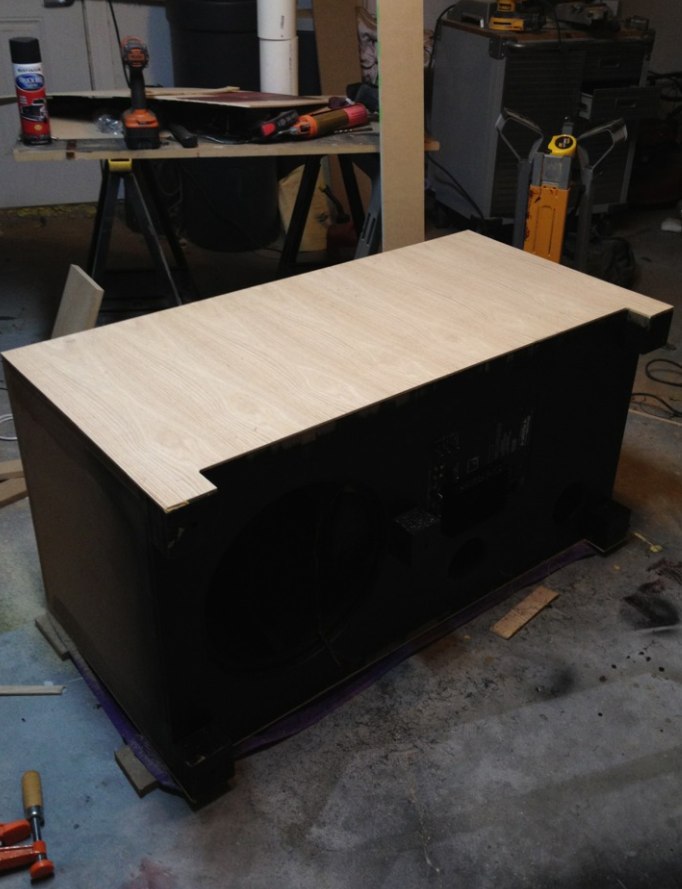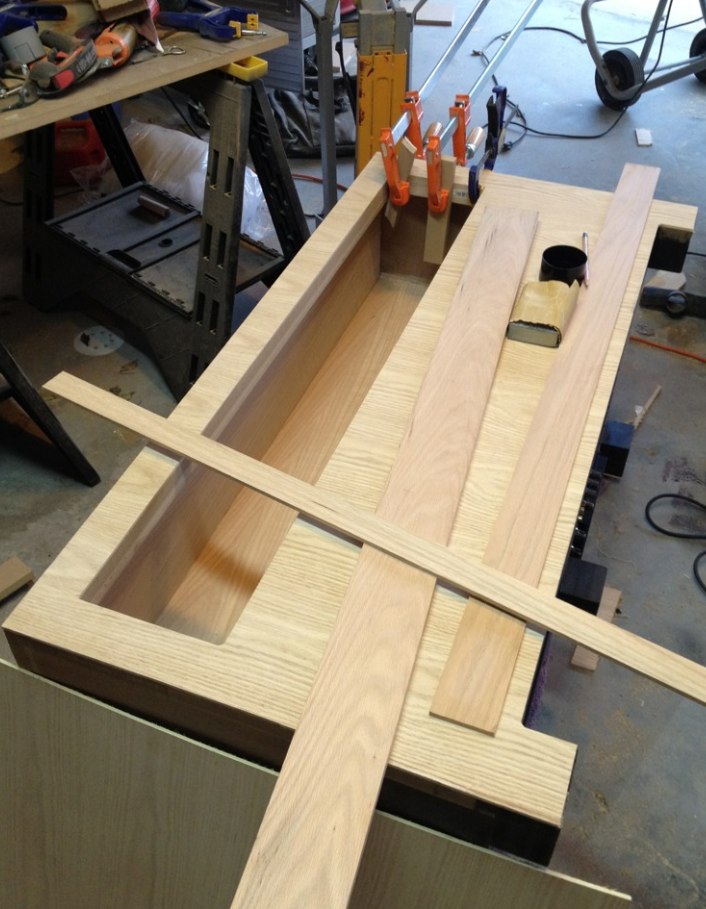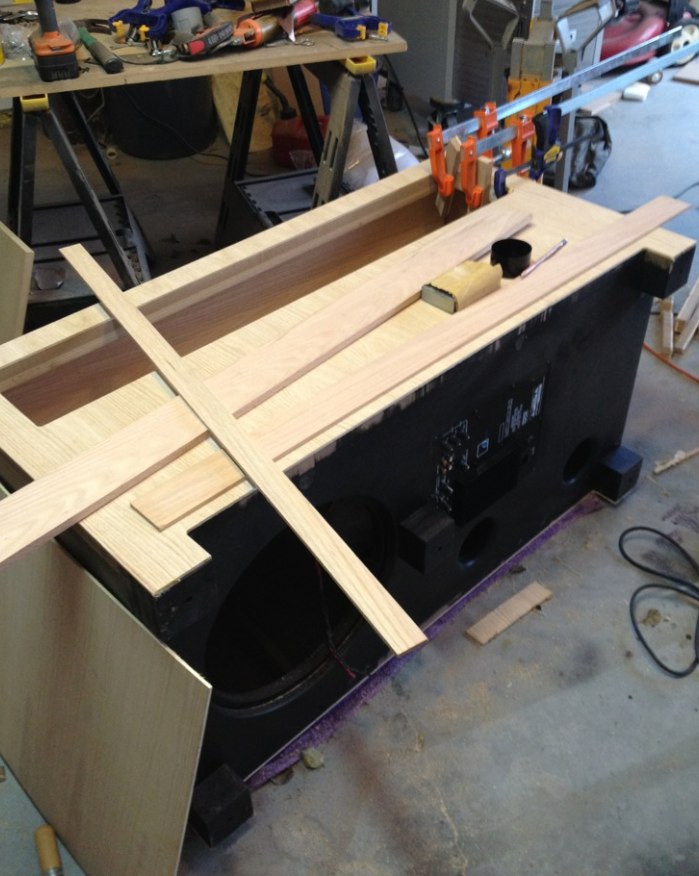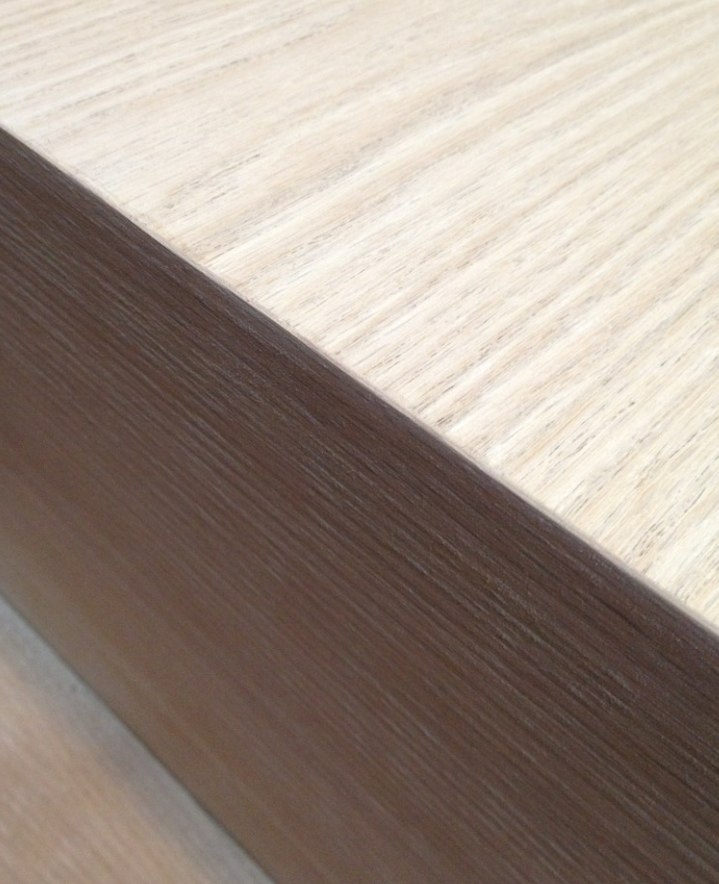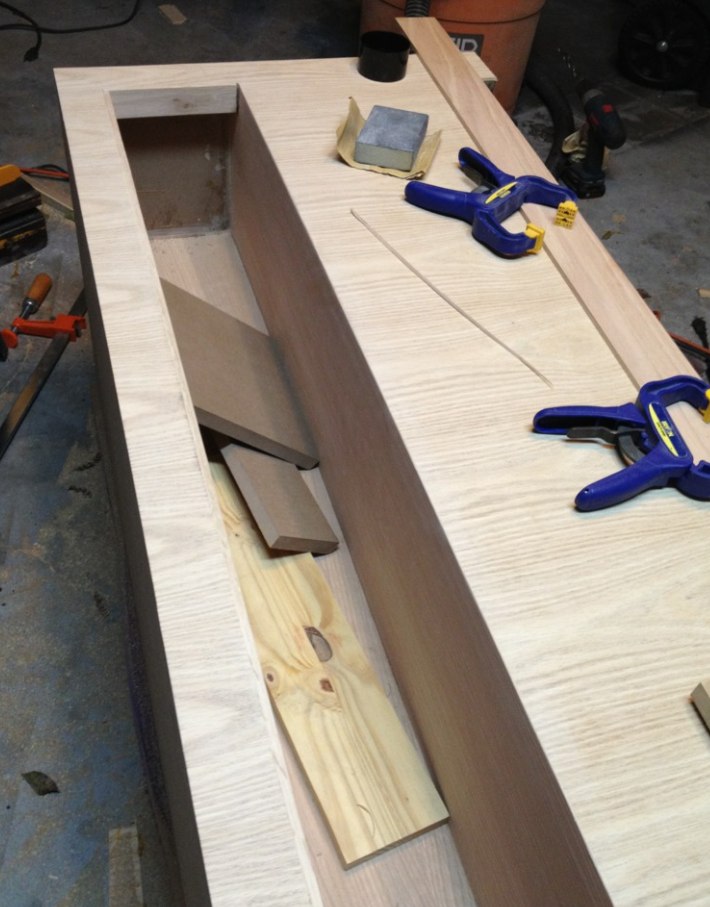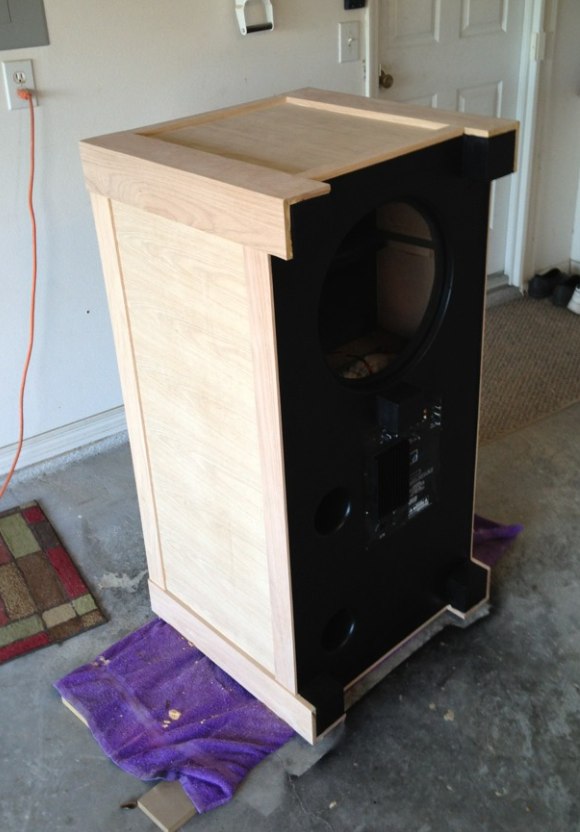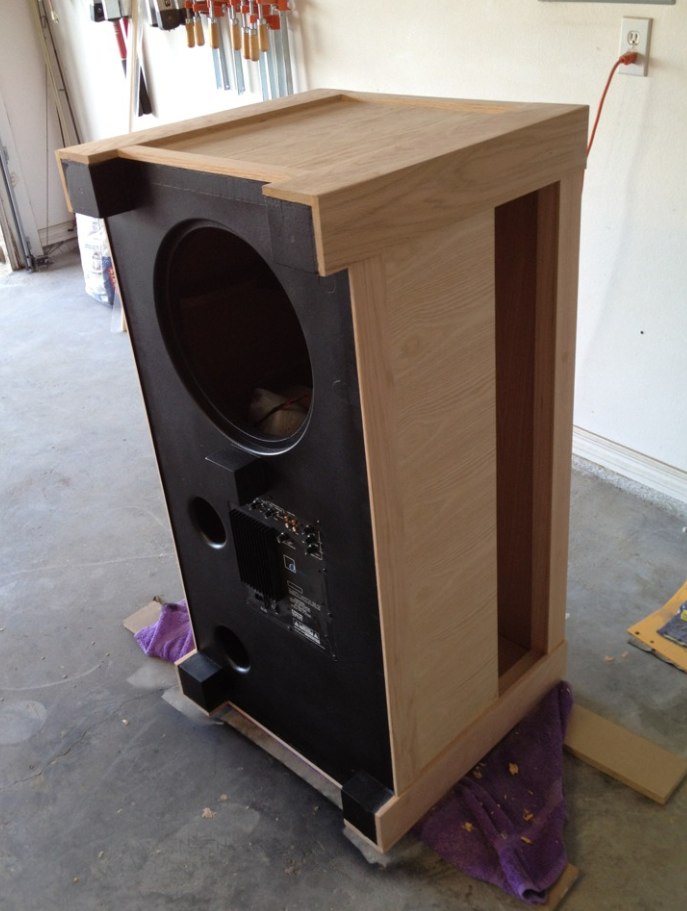 This is where I am as of tonight....
got the stain on and the poly about done: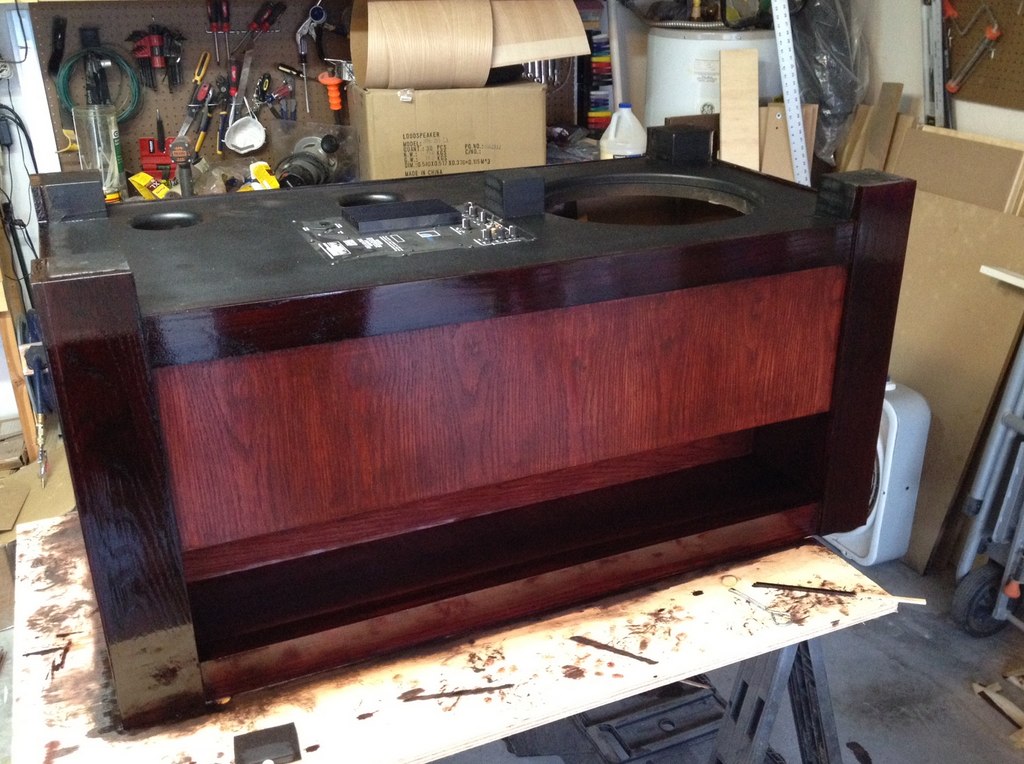 Granite should be done tomorrow or friday--went with an ubatuba/dark green/blackish color...