This will be controversial. I have video footage but it came out shaky, I will do a side by side video with a tripod soon.
I have on DVR 1080i, this GW episode and we have seasons 1& 2 of the series, from the same scene I captured one on anamorphic DVD up converted to 1080p using the XA2 HD DVD.
The other from the Directv HD DVR sci fi.
Both TV's are the same, the Panasonc Plasma 2010 S2 series, ALL settings the SAME. !080i is the 42 inch model, DVD is the 54.
The one that says SCI FI is 1080i (real HD) other up-converted to HD.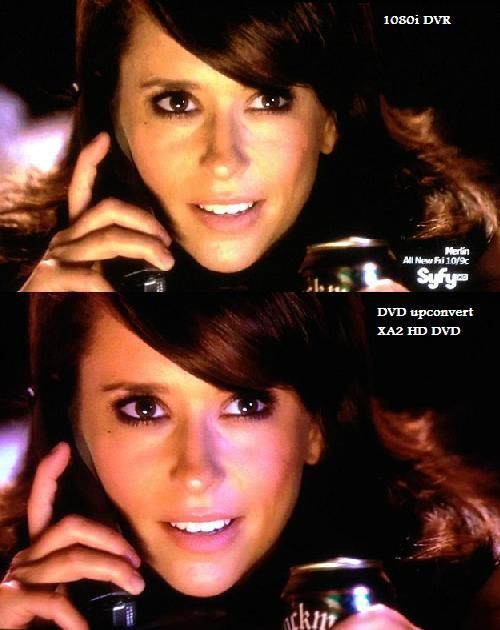 CLICK THUMBNAILS
BELOW
TO EXPAND TO SEE BETTER DETAIL!