I am trying to integrate my subwoofer (SVS SB12-NSD) with my LR towers (Monitor Audio GX200). This is for music.
I have been running a lot of tests, and changed the L/R and sub locations a number of times. Best compromise I found so far for the sub xover is around 100-110Hz, phase to -180.
I don't believe my receiver (Yamaha RX-A1000) equalizes the sub signal, so xover frequency / phase it is.
No matter what I change, REW shows a couple of deep 'valleys'. The first one is centred around 50Hz, and a much narrower one around 150Hz.
The room is about 15x18ft, 8ft high, but it's open at both ends. At this stage I don't have any sound treatment in place, except for a lot of furniture.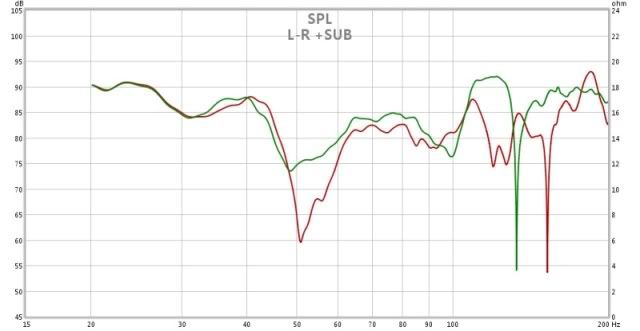 A few questions... Would adding a second sub help filling these gaps? How high would you
safely
push the sub xover? Does the sub need to be facing the listening point? Would you trust REW of YPAO when it come to the sub gain? I am asking because there seems to be quite a difference of opinions between the two.