Apartment:
Electronics
-PS3 (fat)
-Denon AVR-1610 (No Audyssey - past roommate's dog ate the mic)
-M-Audio Fast Track USB Audio Interface
-Behringer ECM8000 Mic Calibrated from Cross Spectrum Labs
TV
-Pansonic TC-P55GT30
Speakers
-Ascend Acoustics CMT-340SE (2)
-VA321 X-Omni (2)(Borrowing from Tesseracts - Big Thanks)
-DS1500 Rythmik Subwoofer Kit
Pictures and Measurements
Ascend Acoustics 340-SE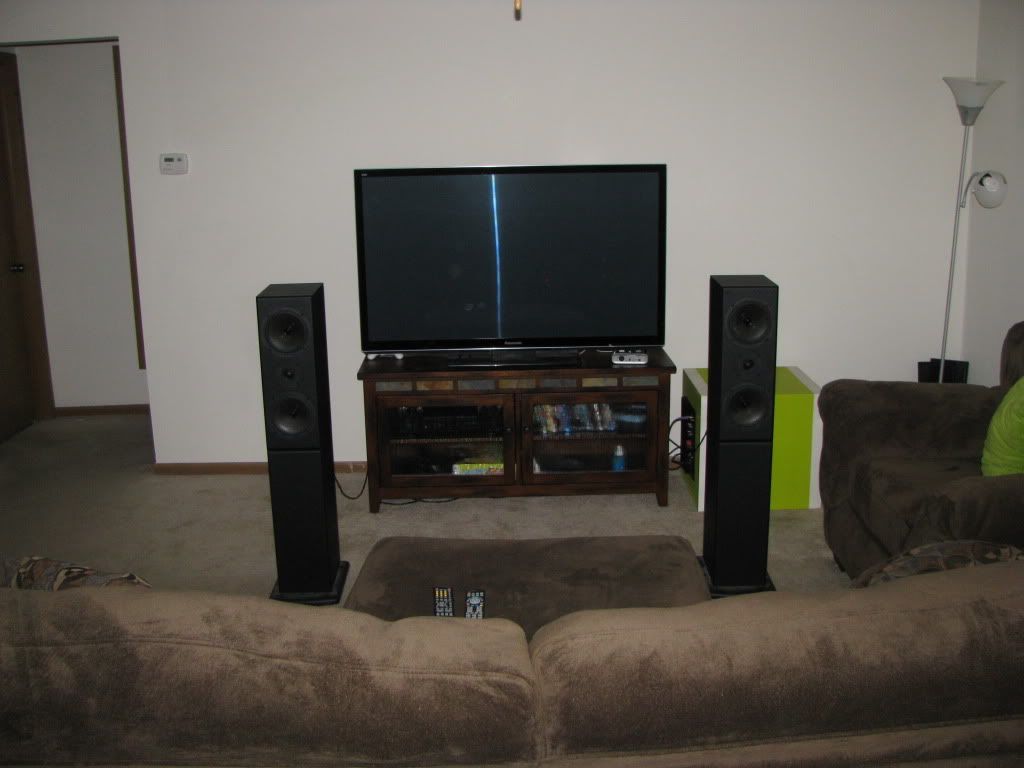 Only for movies
Subwoofer Placement Locations (Green to show best placement spot left of the TV). The unchecked marks are all from the right side.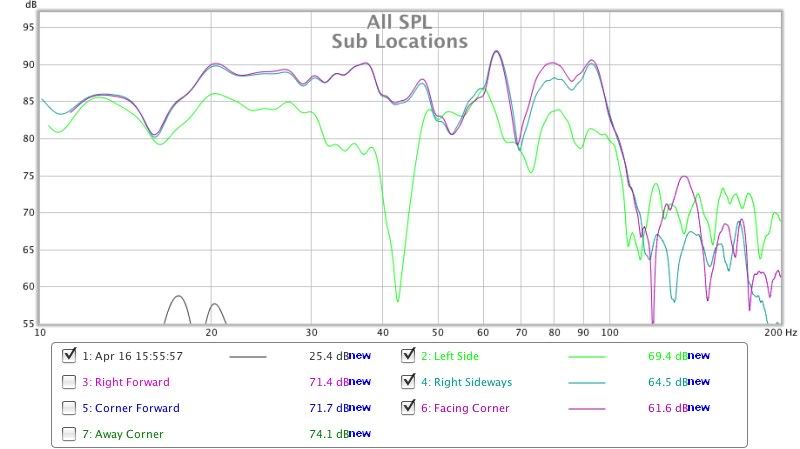 Crossover - The dip around 53 Hz increases maybe due to the port from the speaker?
Left, Right speaker Measurement
Toe-In Difference. I tried placing the mic close to my ears location when seated. I should try spatially averaging the area in the future. I prefer listening with the speakers straight ahead.
Unsmoothed Frequency Response
Envelope Time Curve with speakers straight ahead.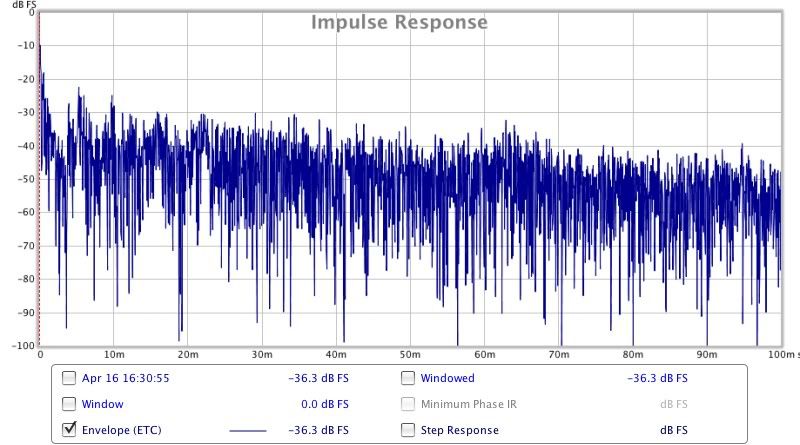 Waterfall