Well after building my second theater I thought it was time to post something about my current build. I had planned to have a build thread, but I could never find the time to start it. Actual demolition and construction began January 2009, but we all know the planning stages started months prior. Completion of the theater wasn't until November 2011. So this thread is more of a documentation of my build with some pictures, but thankfully all the construction has already been completed. I know it isn't as fun and exciting as participating in the build, but I hope it gives others a few ideas nonetheless.
My first theater was constructed in a basement and was about 11.5' x 22'. At the time I would have given anything for another 2-3 feet of width and possibly another 3 feet in depth. I built it using standard construction techniques and didn't use any sound proofing materials throughout the room other than a solid core door. In the end I was very happy with the space, but felt the acoustics lacked something. It also didn't help that when watching movies late at night I had to be careful on the volume level even though the bedrooms were located on the second floor on the complete opposite side of the house. Unfortunately, I had to move 6 months after completing the theater only to move into an area with few, if any basements. The house we purchased fit our family well and also had a space I thought would be possible to turn into a future theater 2.0. It did have a few negatives though. The first negative was the space was already a dining room and my wife didn't want to eliminate it from the space. The second negative was the size. After careful consideration of resale value in case we needed to move in the future the space identified as the possible theater only measured approximately 10'4" x 15'5.5"
. Yes, I had to resort to measuring down to the 1/2" to determing my seating distances. Since my wife could care less if we had a living room I was free to move the current dining area into that space, but unfortunately I could not figure out how to add space. To make matters worse I had planned to implement sound proofing, as well as a false wall into my new theater, which only adds to the complications of have a small starting area. The only good thing was it had "NO" windows. Enough words here are some pictures…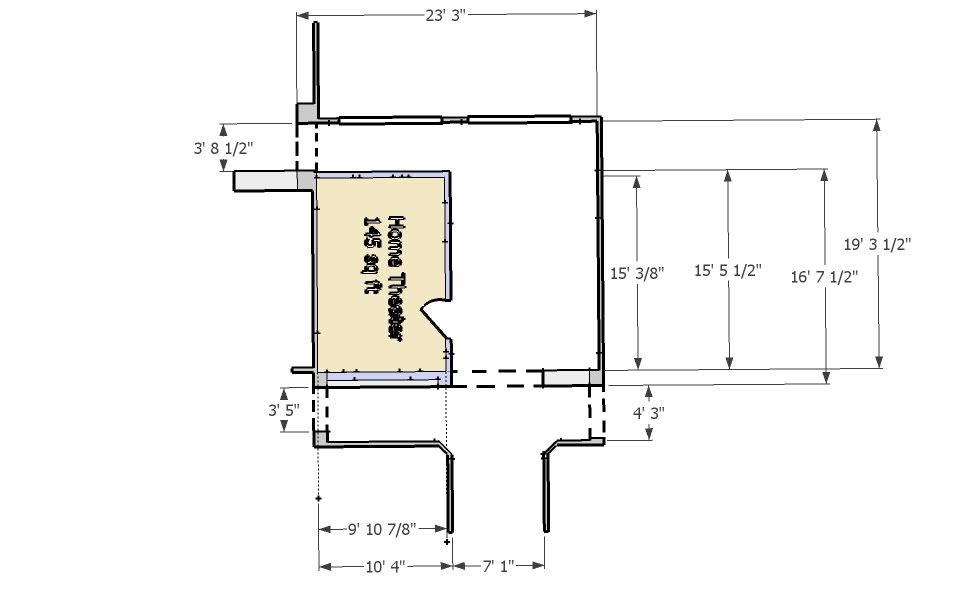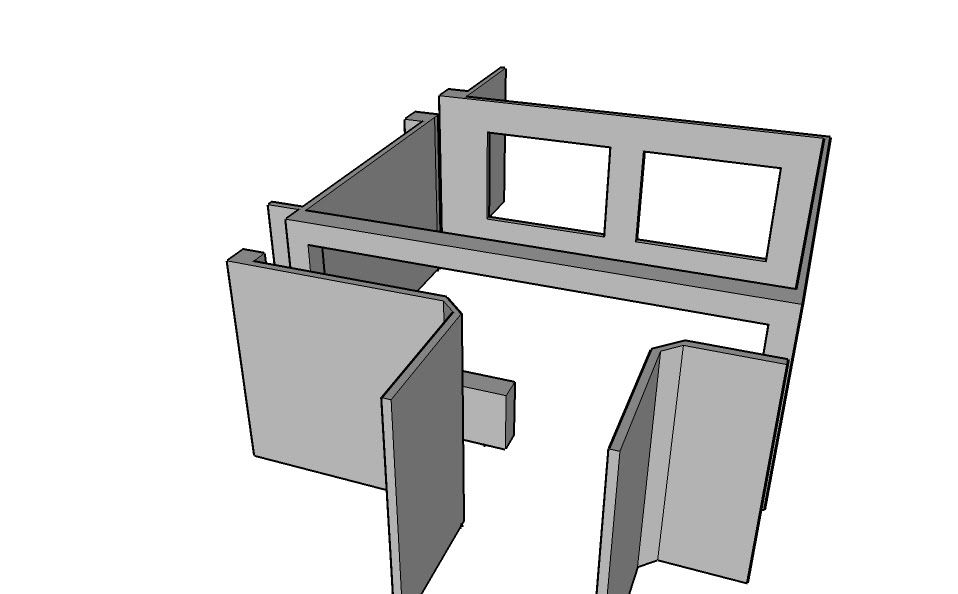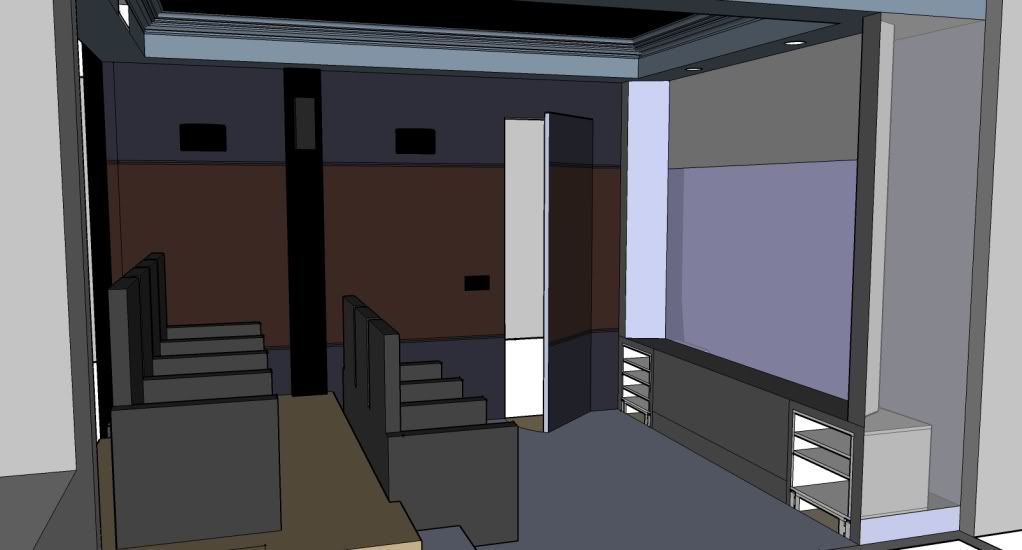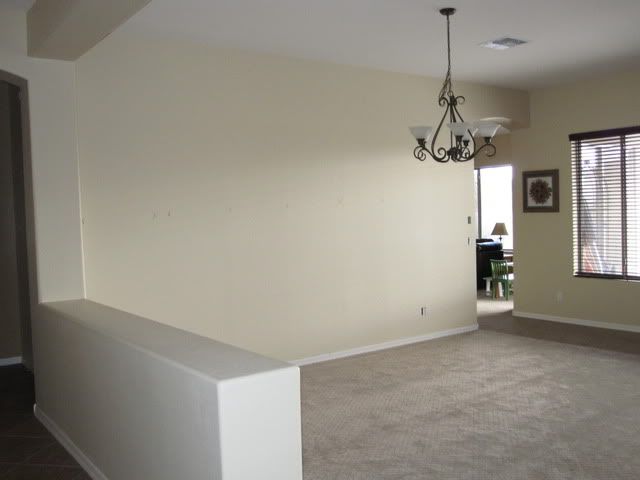 So, with my space defined I set out to determine the best seating available. Luckily for me I found the perfect seats on craigslist for an unbelievable price, 7 seats for $350 total.

In the coming posts I will add more pictures of my build and I hope to give others the confidence to start a build even if they have obstacles like mine. In the end I would build it all over again given the same circumstances. We use the space a lot more than if it was a living room and isn't that what being a homeowner is all about, making the space work for you. Would I like to have a larger area? Absolutely, but for now our 7 seat home theater will have to do.