Hi All
It finally my turn to put my hat into the forum and try to contirbute to such an awesome community! My progress like most will be based on the necessary evils: Time and Money.
Some may remember my post on framing where it looked like something straight from Holmes on Holmes. Well, some tear down, cutting, and a couple boxes of contractor bags later. I have had everything fixed and looking ok.
Before:
After
Details:
Current Room Dimensions - 16' 1" X 21.5' X 8' 7"
Estimated room dimensions after drywall/room treatments - 15' 8"X21'3"X8'2"
Planning on clips/hat channel on ceiling and all walls DD/GG
Screen Size - Planning on 10' wide 2.35 AT screen
Speakers - 7.2 (Currently have all Definitive Tech and will use until I can change)
Audio - Need a new PreAmp (Currently Lexicon DC-1) and have a Gemstone 7x200 amp
Seating two rows possible two rows of 4 or one 4 and one 3.
Open layout - I know this is a huge issue for some, but my house is an open floor plan and want to maintain the concept. Also, I think for social occasions it will be better.
Current Shot of Theater Area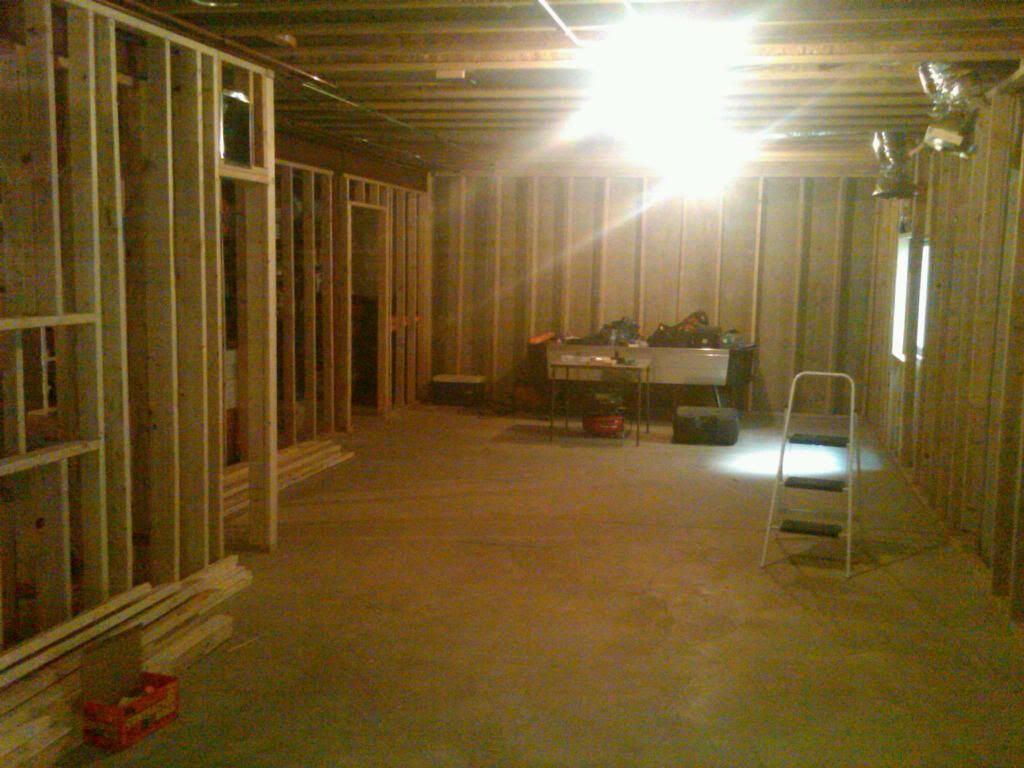 This is my current concept: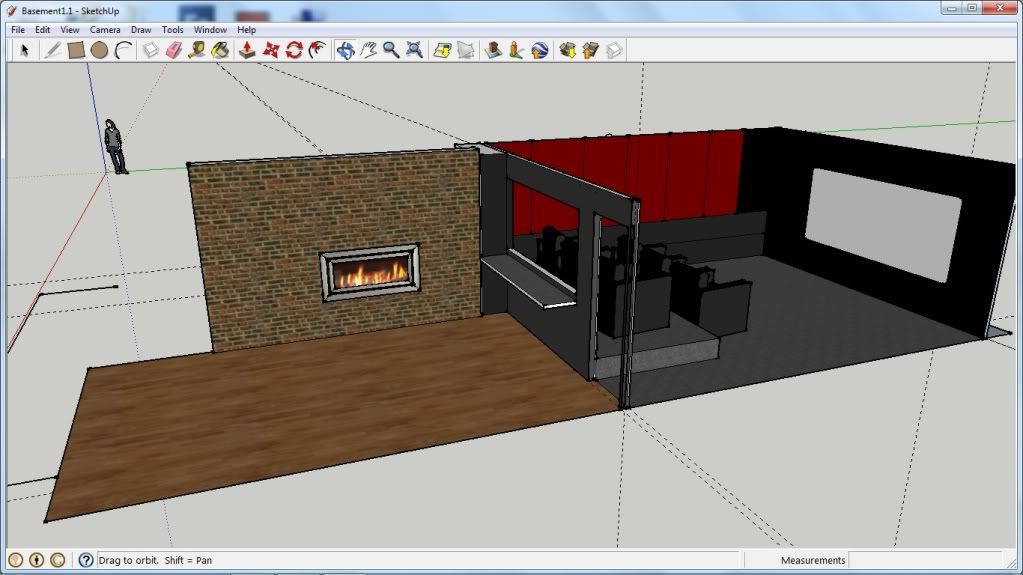 Done so far:
HVAC - lines run using flexible ductwork that is insulated to help reduce sound transmission.
Backup Sump - Water Powered does not need battery
Moved outside water from gutters pushed out at least 15' from the house.
I still need to build the partial wall and put in a couple of studs up to replace two pieces that bowed. Waiting on quote from electrician and then can work on insulation and drywall!
Hope to have more progress soon, but I know I will have questions as I go along. Thanks for looking and question and ideas are welcome...