Been very busy lately so have not had a chance to post any updates my parents where coming up from Florida so wanted to make sure i had the seats all done so finally ordered the Rear row of seats.
i got these from a Dealer that sells Celebrity seating movie theater rocker style chairs. very happy with how they look and most importantly they a very comfortable.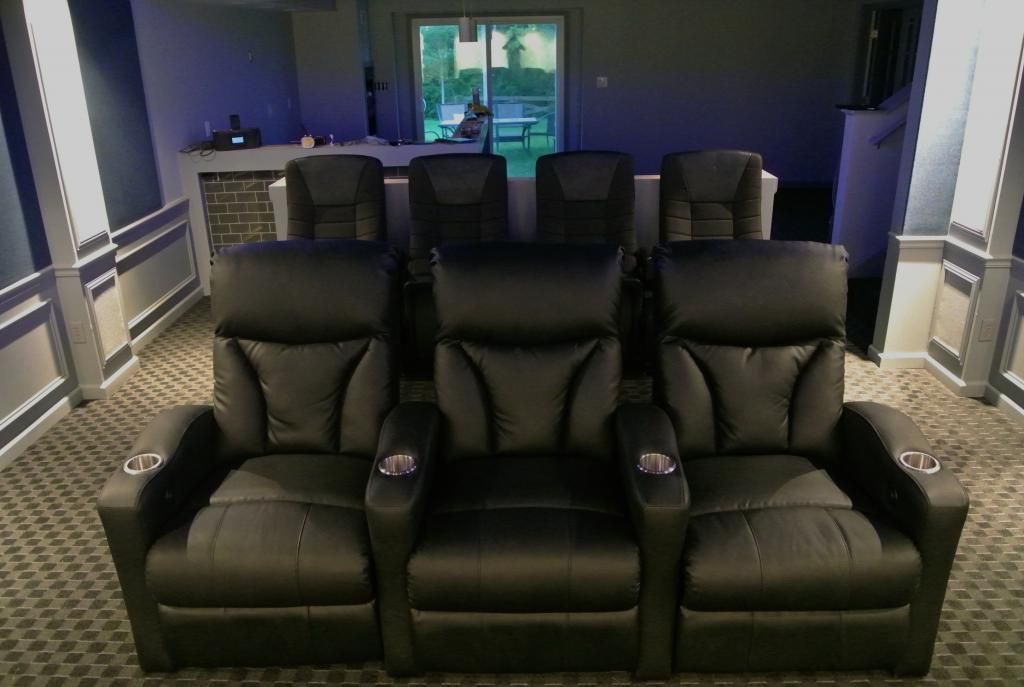 I was also able to get the Cinemar Software up and running, I ordered a Dune Player from Mario and was very happy that he was able to get to me in just two days. I was under the gun with my parents coming down so i Reached out to Mario and he kind enough to remote out to my server and walk me through setting up DVD lobby to work with my Dune Player. It is so nice to not have to worry about a HTPC any more i love the Dune player coupled with the Cinemar software I just choose the movie i want and presto it is up and playing. I use a Harmony 1100 and RF station to control volume/ pausing and normal stuff like that i still like the feel of real buttons for stuff like that.
still need to do insteon switches int he theater and bar area and tie all that in with the automation software so when choose a movie it will dim the lights for a minute so everyone can situated in there seats then turn them off completely and then come back on dim when the movie ends.