Ok, trying to understand some basics of installing GoM. Here is the floor plan of the theater followed by a 3D mockup (link to my build/planning thread in my sig):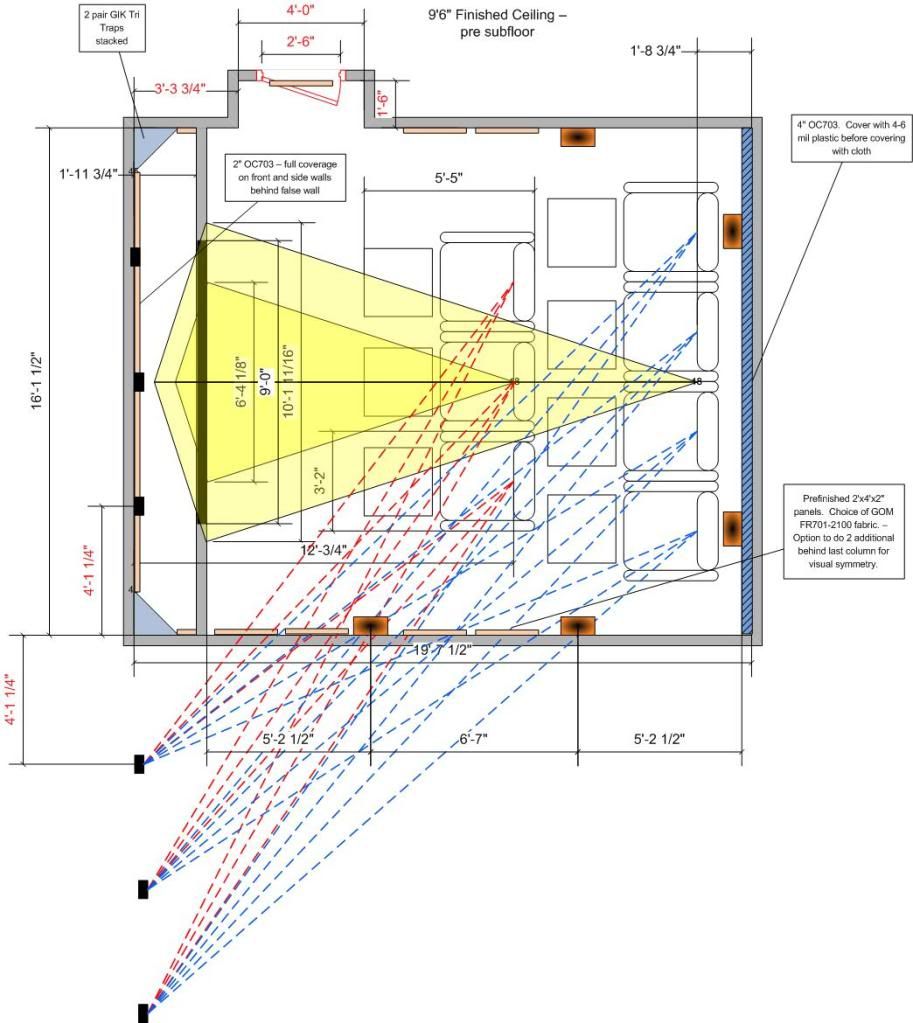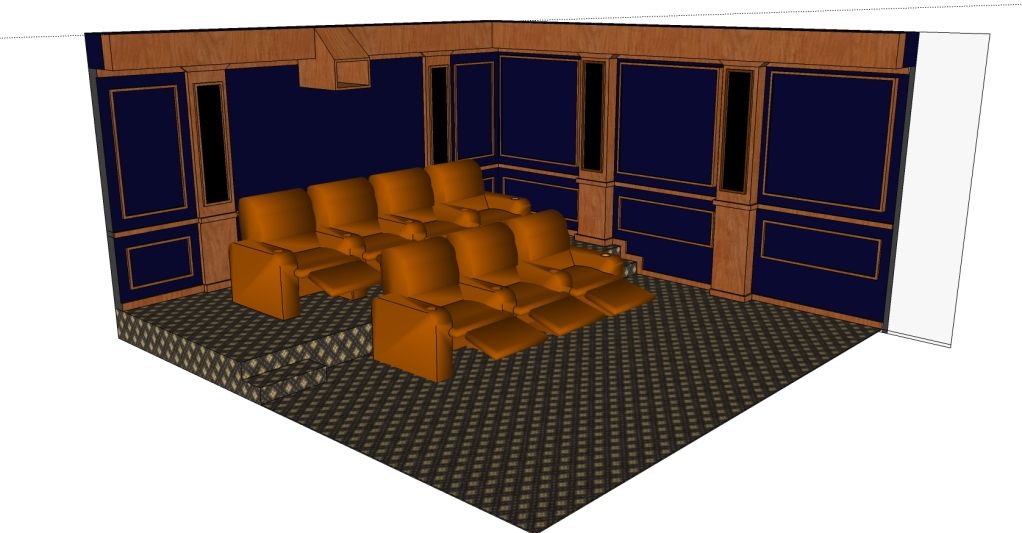 So the rear wall will be covered with 4" OC703, which in turn will be covered in plastic and then GoM. I like the idea of using fabricmate track for a clean look and for the ease of installation, but I have the following questions:
1) Can I attach 1" fabricmate tracks onto 1" x 3" furring strips (on edge) to achieve the total of 4" thickness needed to cover the OC 703? What would be the best way to attach tracks to furring strips?
2) How would I install the crown moulding and baseboard in such an application? Do I attach another 1"x4" furring strip on edge above the 1"x3"+1" track and then nail the crown onto the 1"x4" strip?
3) Can I glue or attach the moulding for the two false panels on the rear wall directly onto the fabric? Can I glue or attach the chair rail over the fabric seam and directly onto the fabric?
Is there a better way to do what I am thinking?