Figured i would post up this recently completed project since i havent seen much on the LMS-R series.
Specs of the build -
Tc Sounds LMS-R 12"
eDesign DIY 12" kit (cheaper then buying tools and MDF)
Inuke3000dsp
I originally had the lms-r and a VMP-12 in a 1.8cf box. It was great, up until i forgot to turn down the gain and snapped the spider off the cone/weight pole on the VMP. I ended up re-epoxying it, but the tuning was no where near the same.
Fast forward to now, without a proper sub for a while, i decided to just finish this box and throw it all together for the time being. I still need to get a router and do the edges and finish it.
Overall, im happy with the output of the sub! The port is as-is at 18in total, which win isd says 20.7hz tuning.
I played with a few HPF on the inuke and there charted as noted on the REW sheet below. I wish the inuke offered lower HPF settings than 20hz. I did do some minor eq work in the 30,60,80,100 ranges to boost it up. These are based off what win isd shows for xmax. Measurements were taken by a RS 33-2055 meter, mac book pro. I use a DI4000 to amp the reciver signal to the pro amp, and also convert my main's signals to XLR for my other amp.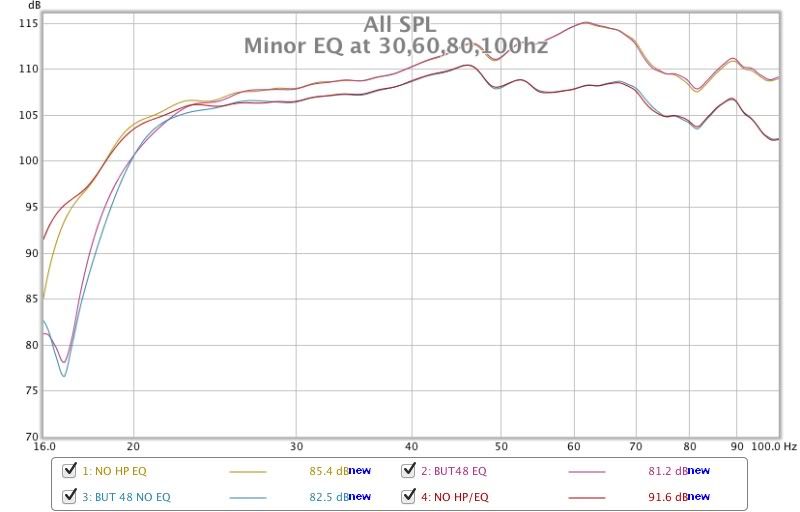 And a finished picture (well not totally finished lol),