Today i completed my sealed cabinet build for Selah Audio SSR speaker. I had never attempted a cabinet with hardwood edges, and was always impressed whenever i saw such type of speakers. Custom cabinets are always way too expensive, and i wanted to give this kind of build a shot and i've a MTM tower that i am planning on building next. This was more like a trial build just to see if i can do something like this, and learn from my mistakes.
Here are the results: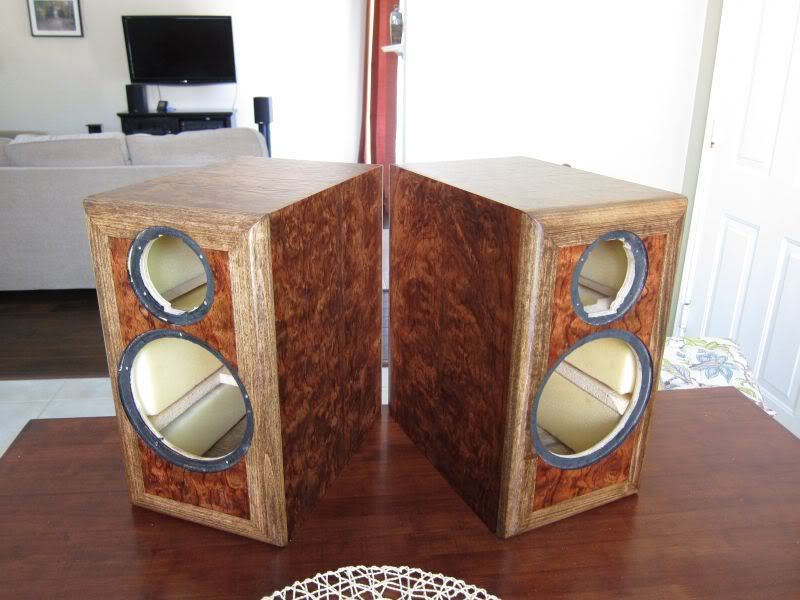 I learnt a lot of things along the way especially on how to and how not to veneer. Plus i gained some interesting insights into finishing .... I hope to put those into use when building my towers.
However i need some input from people about what kind of stain to use for my bubinga veneer. I don't want this reddish tinge, and would like either grey/brown like the B&W nautilus signature models. I think they call it tiger eye and its very striking. I want to figure out how to get that look with my available bubinga veneer.