Hey all,
I'm using VideoReDo (VRD) TVSuite to cut commercials out of OTA recordings. In most cases, the recordings can be processed just fine with VRD, but once in a while I have a "glitched" recording. I am wondering if other VRD users have seen the same when editing their OTA recordings.
Whenever a glitched segment is encountered in the raw recording, VRD will report that some frame removal was done to maintain A/V sync. The VRD notification looks like this:
When the VRD output is reviewed, the glitched segment is pretty easy to spot. The glitches typically affect about 10 to 30 frames. Here are two screengrabs to illustrate:
SCREENGRAB 1 OF 2: A single frame just before glitch begins.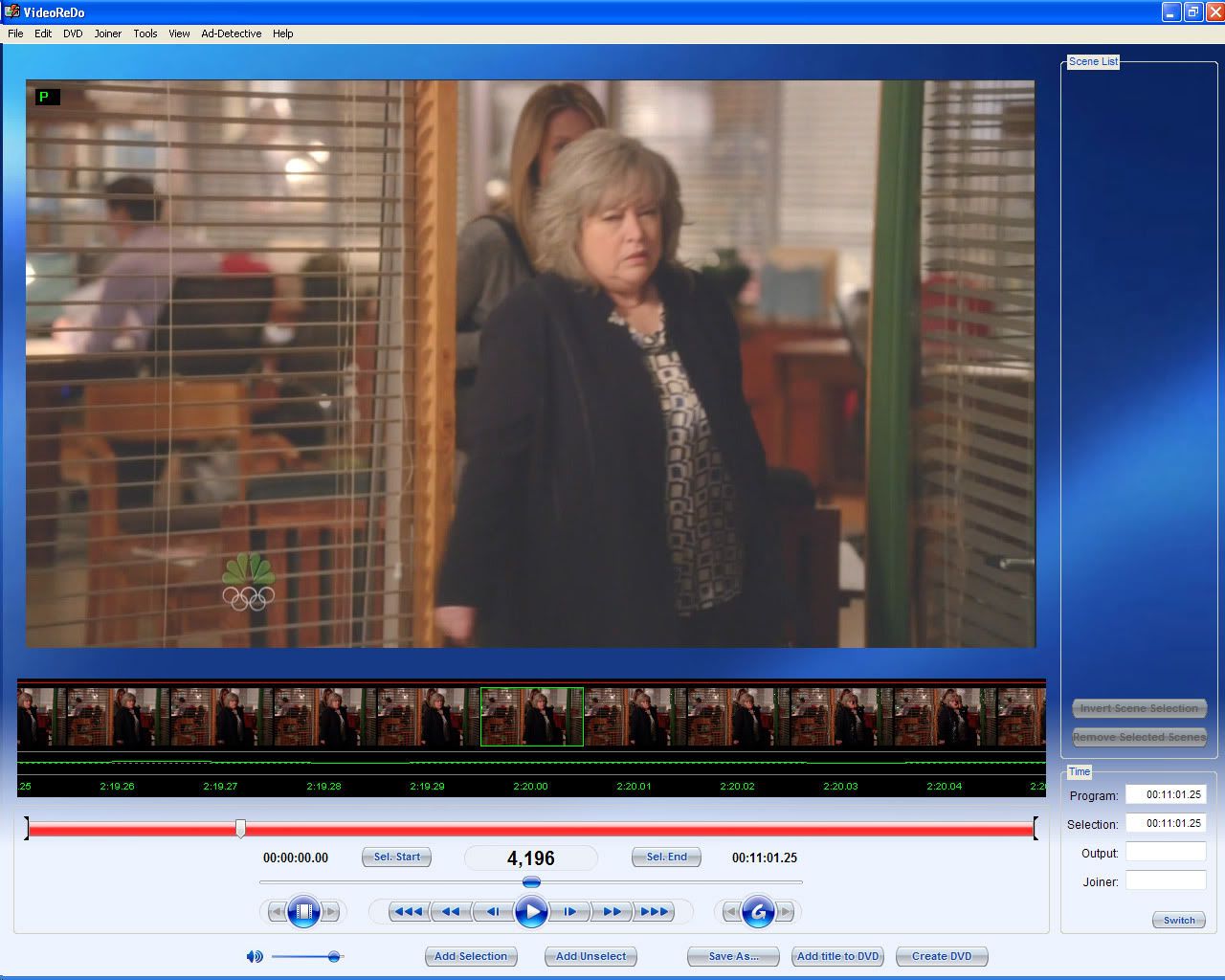 SCREENGRAB 2 OF 2: A frame within a 16-frame glitch.
Glitches like this occur infrequently, something like in the order of 1 recording in 10 exhibit the issue. I am wondering if other VRD users have ever seen this at all? If not, then maybe something is amiss in my home-built HTPC/DVR. Thanks in advance for any responses