I have been lurking on here for a while and finally registered. We have decided we wanted to remodel the basement and put in a theater. I guess a better term would be "gut" most of the basement.
The house was built in the 70's. Pretty much standard style ranch with a load bearing wall down the middle. When we bought the house it was mostly finished with a drywall drop ceiling and a legal bedroom, furnace room, storage room, and what will be a bathroom. I hated the layout and the 70's carpet.
I pulled all the necessary permits ect.
While it may not be the best layout acoustically, it fits our needs.
It's a 7'4" ceiling from concrete to joists with main hvac lines below the joists as well as plumbing and gas lines below the joists. The soffit around the hvac brings it down to about 6'8" or so. I hate the low ceilings the most. Just have to work with what I have.
Here is what I have done:
Removed a section of about 12 ft of the bearing wall opening it up. I had the beam spec'd for me. 2 11 7/8 LVL headers which I recessed into the joists.
I pretty much rewired the entire basement, installed new recessed lights outlets ect. Framed in the soffits, ran speaker wire and cables ect. I installed an outlet in the ceiling for the projector as well as ran 2 24ga shielded cat6 cables to attach to hdmi exteneder plates. So it will be hdmi to cat6 then back to hdmi. I went with 12gauge speaker wire from blue jeans cable. Seems like some good wire.
I am insulating the ceiling as well as the interior walls to help with sound as well as using 5/8" drywall.
Ok well here is my progress as well as a rough and not to great drawing of the layout.
Feel free to comment on anything I might want to do before I put up the drywall.
Sketch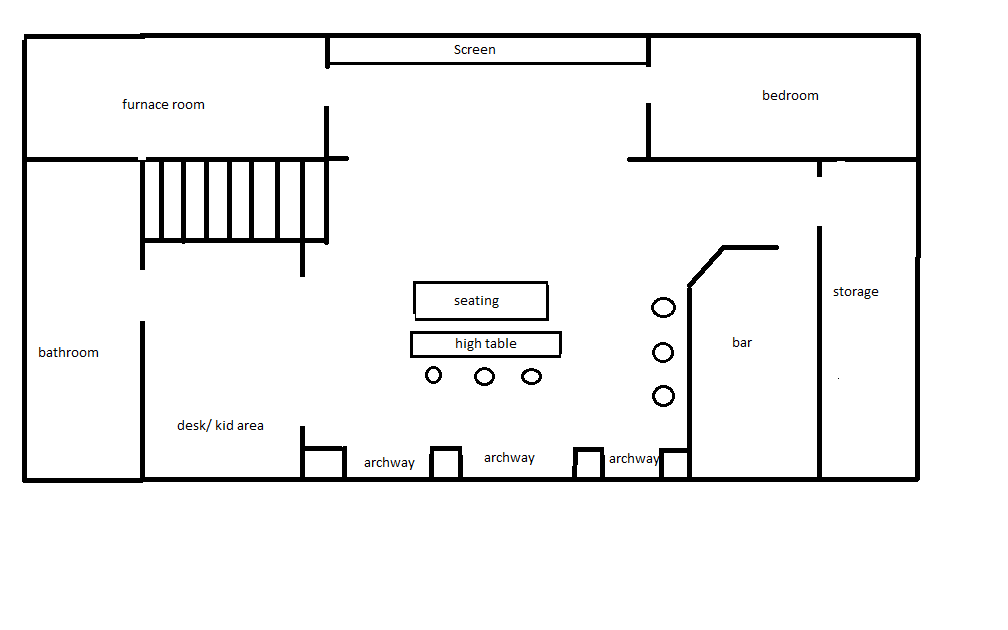 Before photos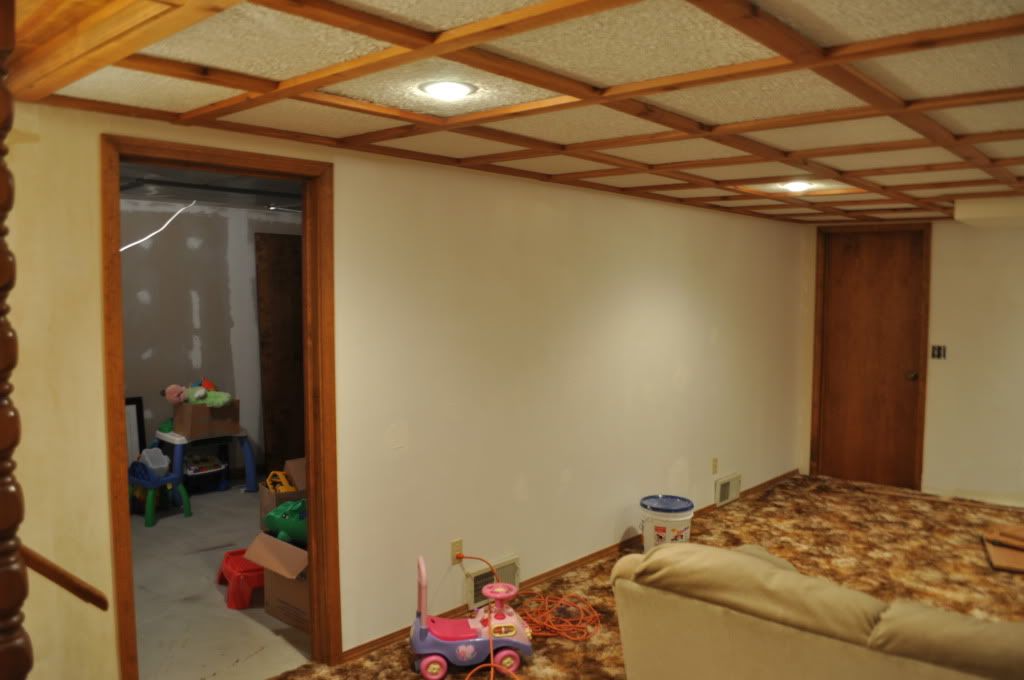 demo and construction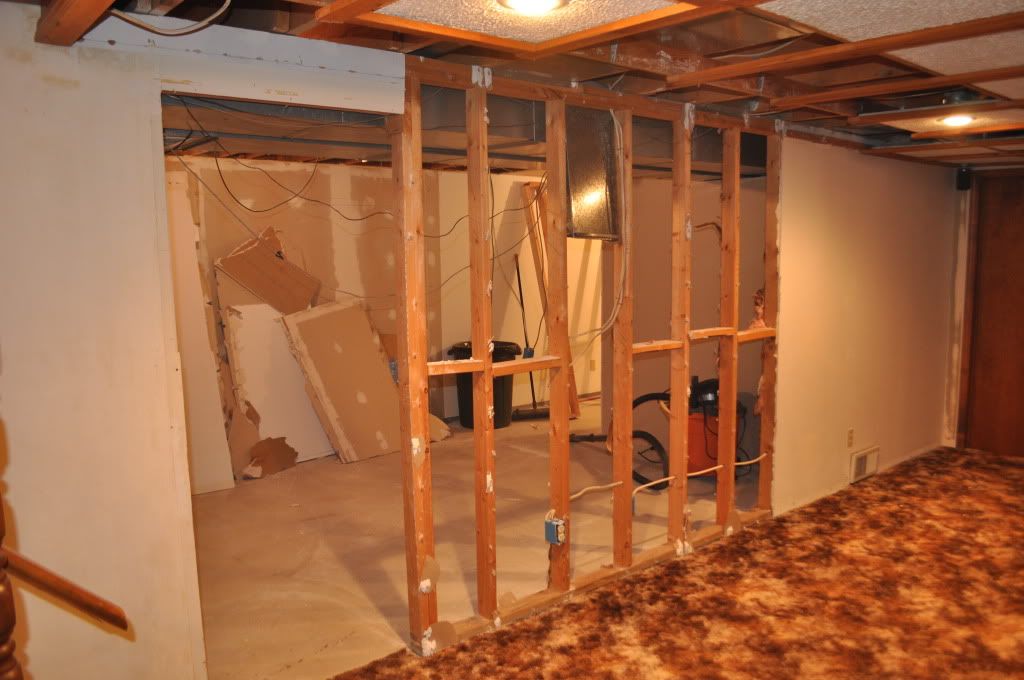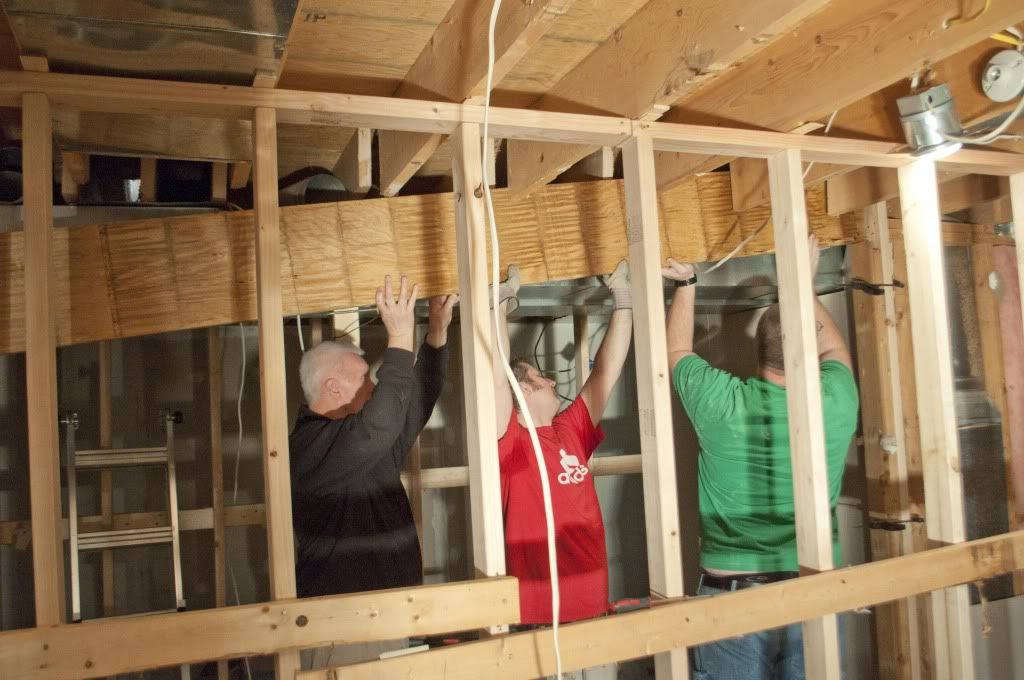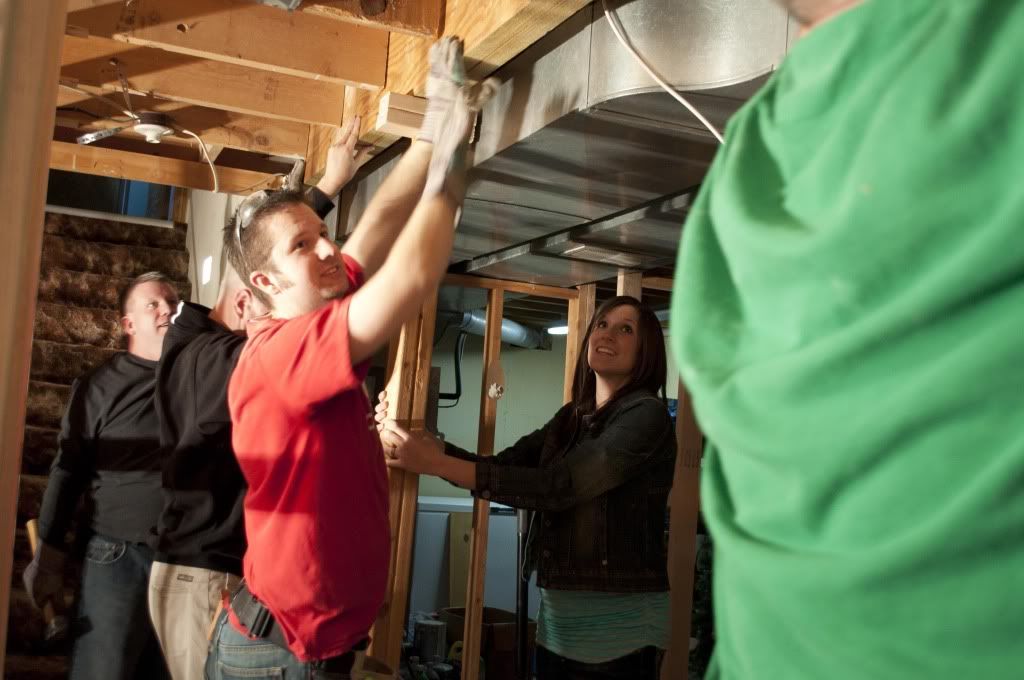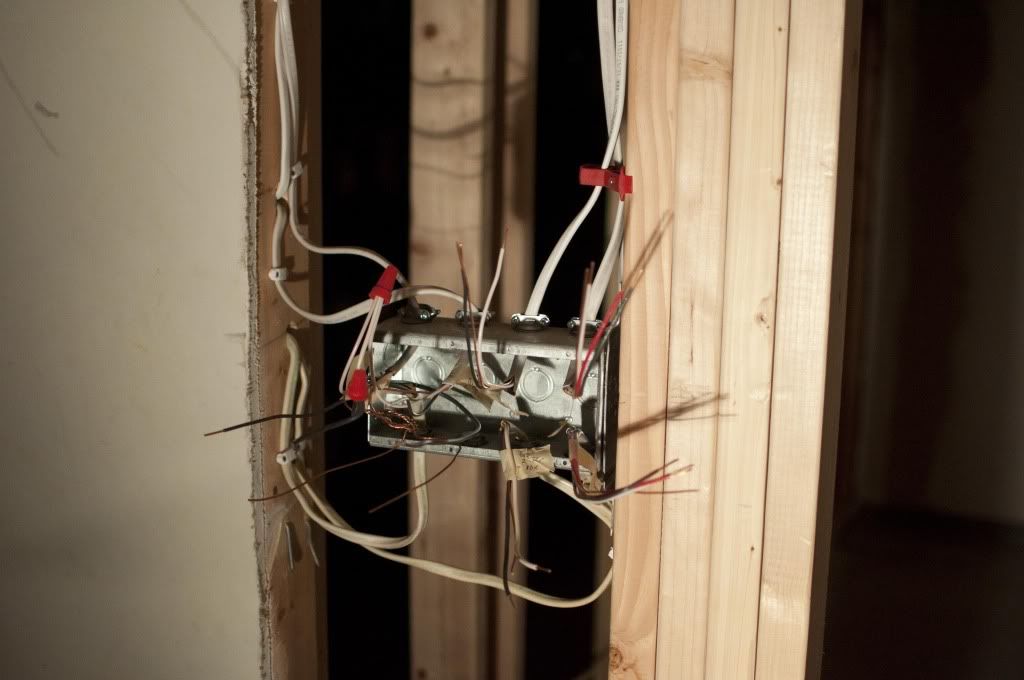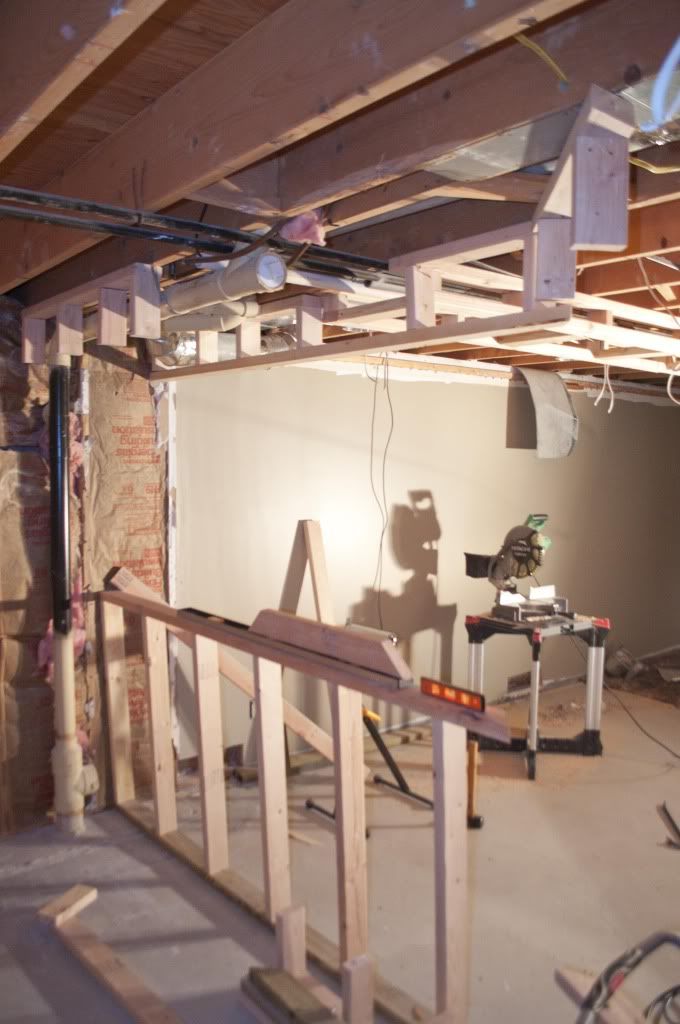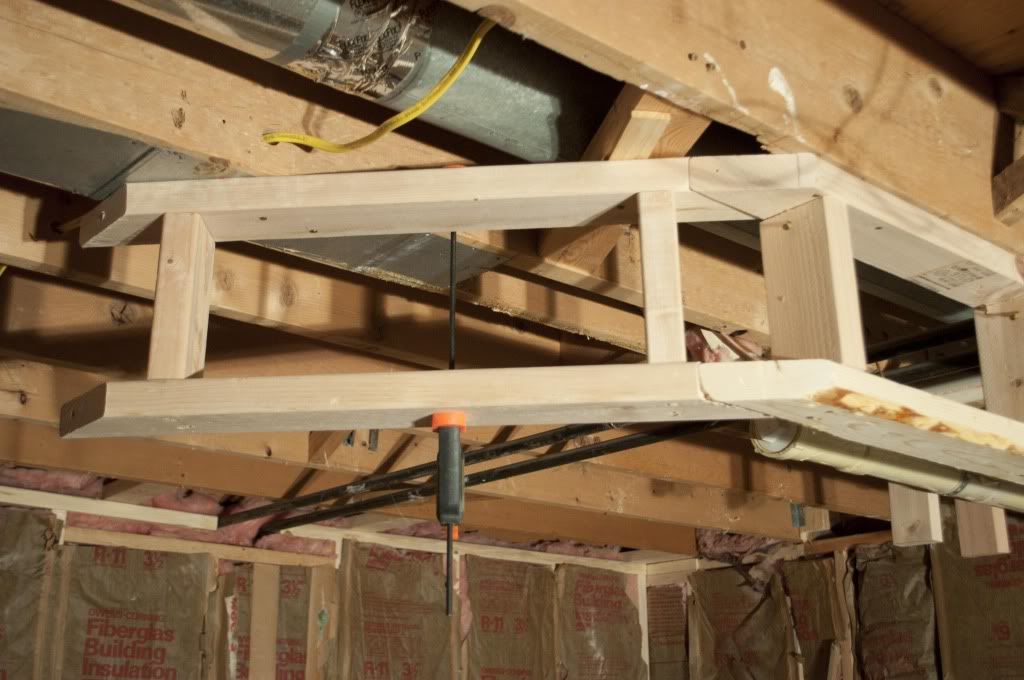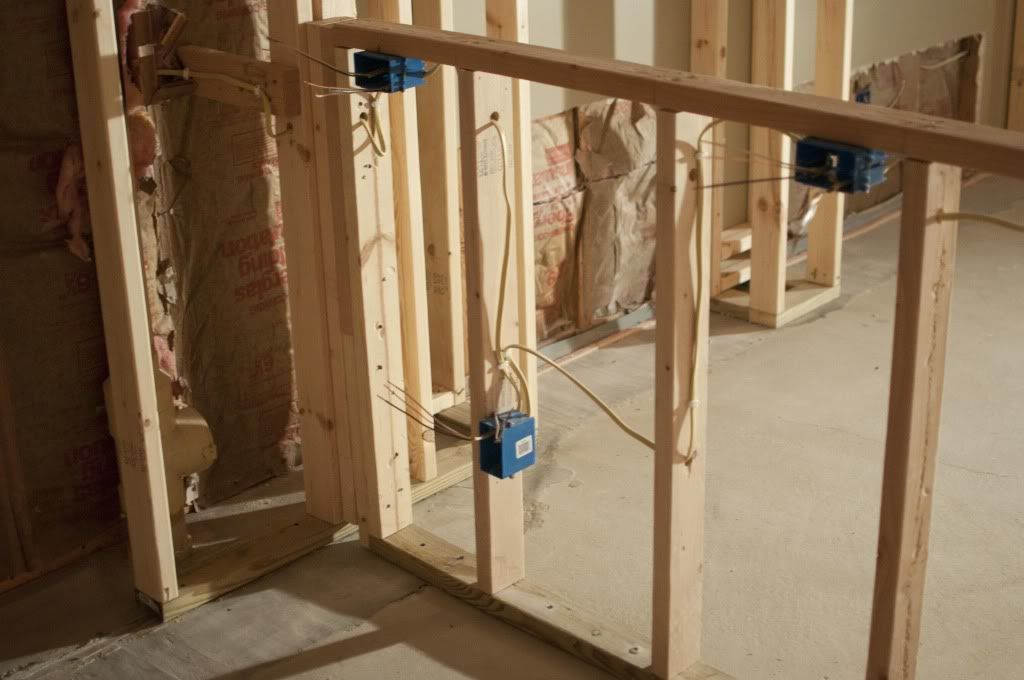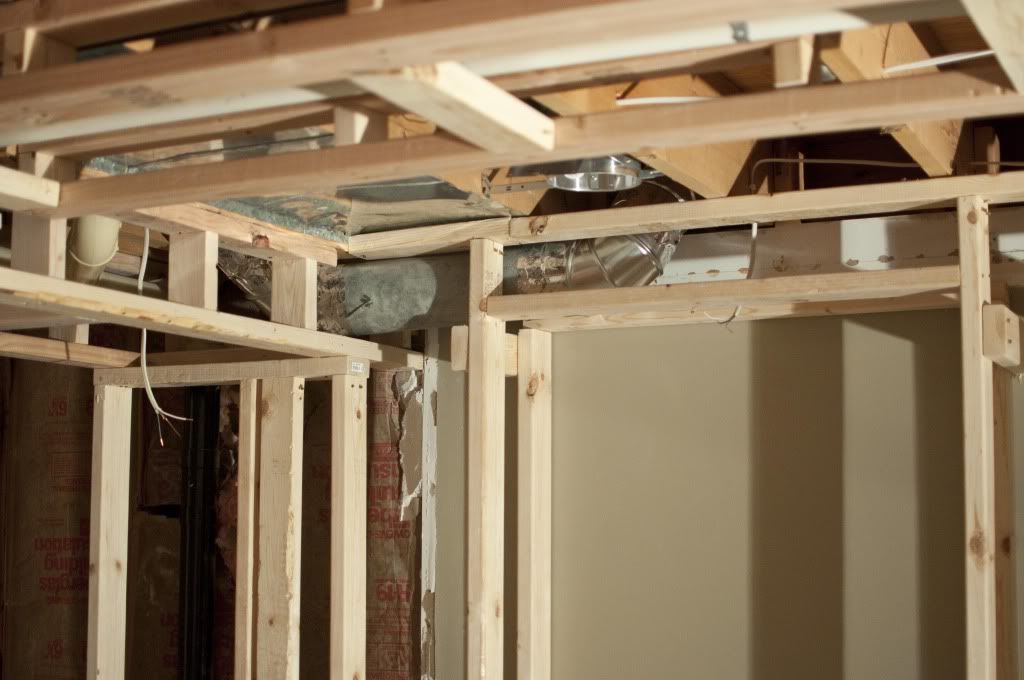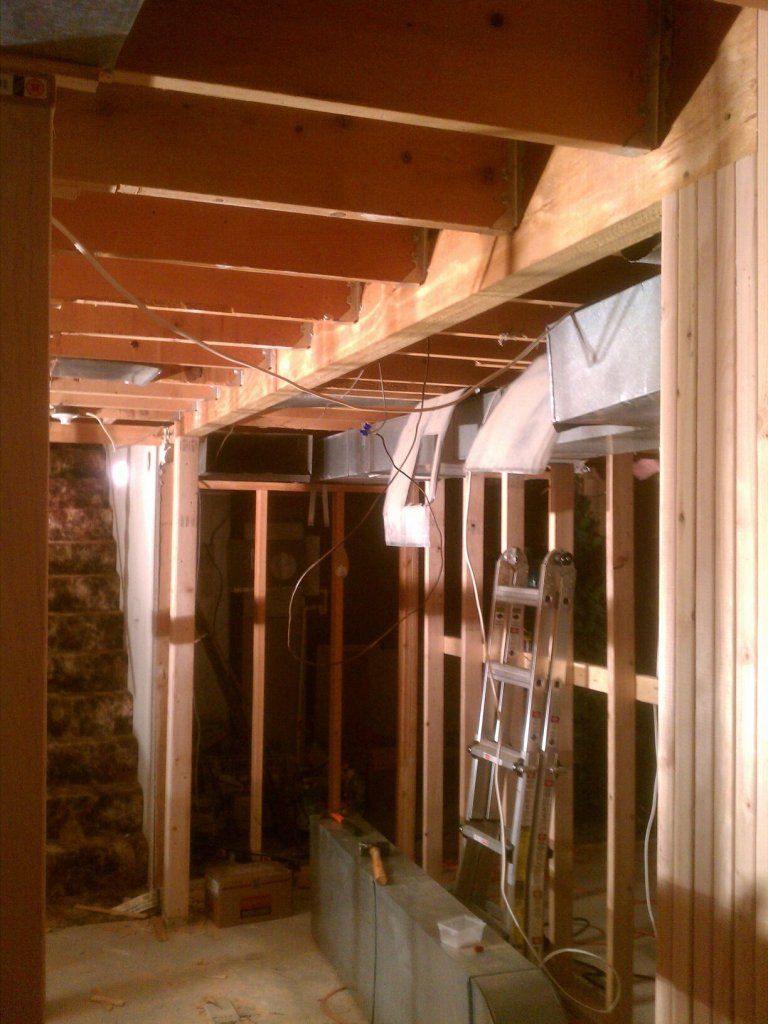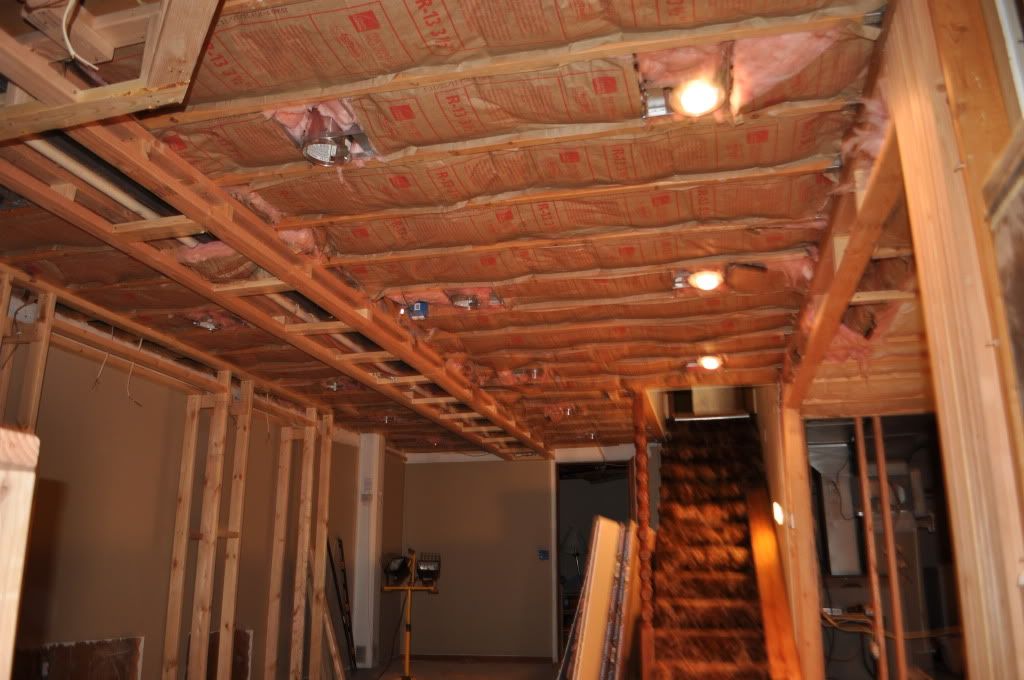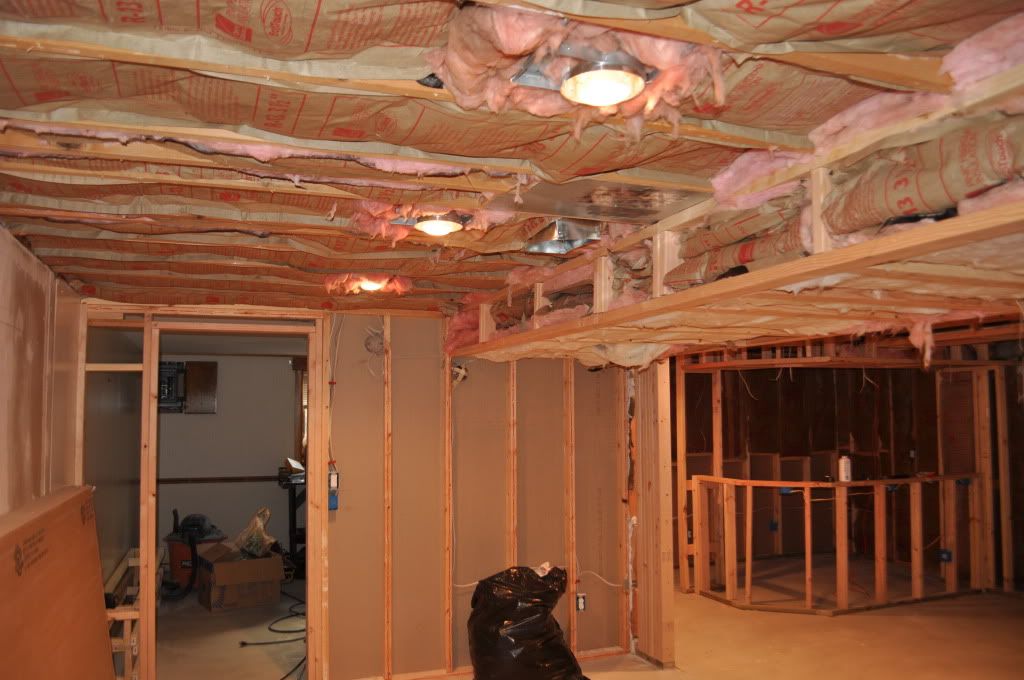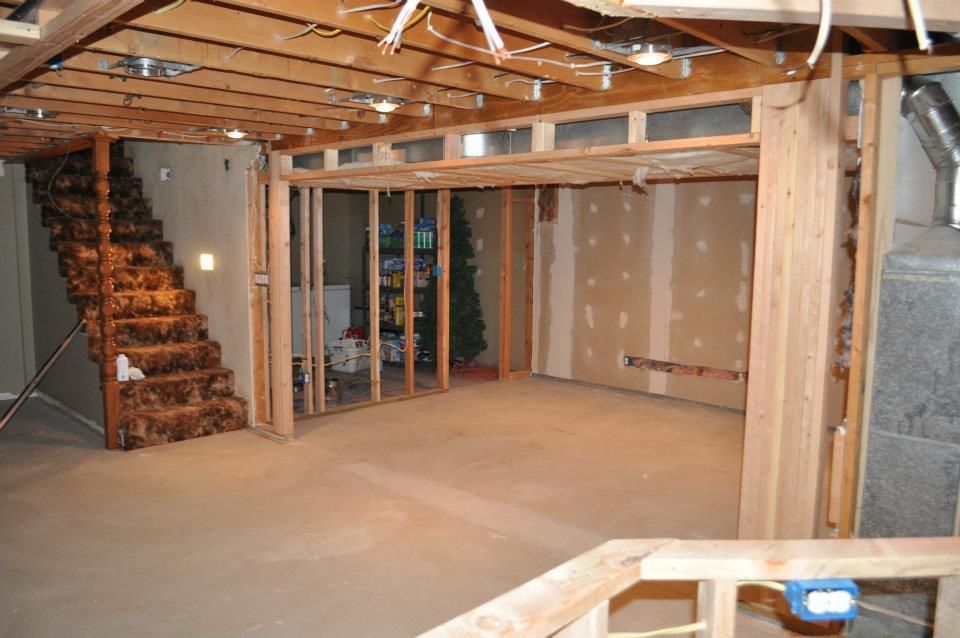 I am planning on custom building the bar cabinets and thinking about using hardwood flooring for the bar top.
More updates to come. Thanks for stopping by.