Good day AVSers!
Ive recently bought my first home after living in apartments and places where i couldnt drill holes for the last 8 years! But i have a dilemma. My old Mitsubishi 57732 which still has a brilliant picture, which was also WAY to big for the 5-8 ft viewing distances ive had in each of those locations is looking a weeeee bit small in the new place. The living room/kitchen/dining runs the length of the house separated by a fireplace right in the middle.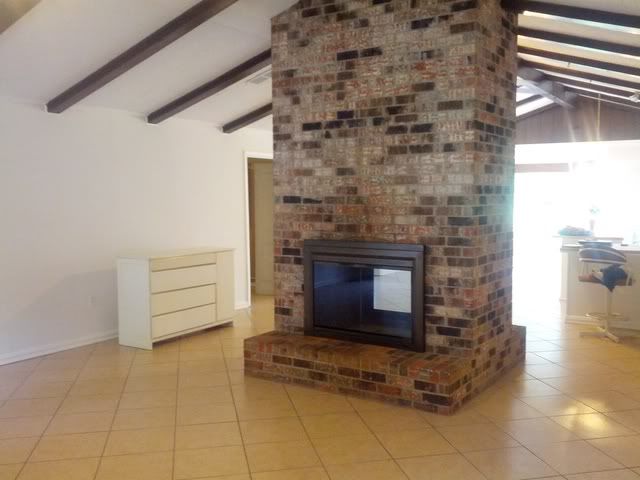 the living room section is 19.5 ft wide and then about another 15 to the fireplace from the front door. Those beams are 4ft apart.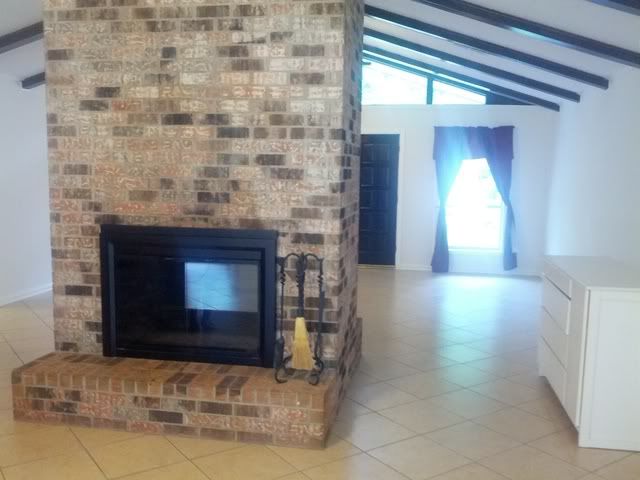 So viewing the ole 57" at a distance of 17ft.....is well you guys have projectors so you know it's just inadequate. Ive been researching like crazy here. From the calcs and reviews on projector central, to the projector calc written by one of our members.
And for the first time ever this still is just a little over my head. I'm looking at spending around $4k with projector and screen.
So here's my problem. I Have a viewing distance of 18 ft from couch to wall and i cant really move one closer to the other without making the room look very cluttered. I have the wall space for a screen 70inches tall and 150 wide. Which a 135 16:9 would fit well and a 170" 2.35:1 would fit even better. According to a lot of screen size calcs that's about right for my 117-18ft viewing distance. Do i need it this big? No do i want it? OH YES.
But from everything ive read about anything on the current market around my price range, shooting anything over 110, especially in 3d(not a priority) is just going to be way to low on the light.
My room isnt light controlled by any means. No super dark blcak out curtains, and the walls are all white, but im in the middle of no where so the only light ive got is in the house or the moon. I almost always watch movies after dark(usually midnight and way too loud since i dont have any neighbors close enough to hear it) so ambient light isn't a huge issue.
I really like the Sony HW30 from the reviews ive read, but all the calcs say about 100" is about all im gonna get at normal gain and trying to hit 3d at my 150 or so is just wishful thinking.
Sorry for the lengthy read, but ive been searching like crazy over the last few weeks and I just cant seem to find a good example of what im trying to accomplish. Most just have a dedicated room and move the seats further forward. Help and thank you!