Hello, new to the forums, and getting a house built. Currently in the blue print stage. I'm not getting the basement completed till a year after. In the basement will be a dedicated theater/game room. I only have the walls done no electrical yet. I have no real experience in AV. So just looking for some advise. The local shops are clowns. Not helpful at all unless your spending a fortune, and if you are them you already know what your getting. They are more into car stereos etc.
So I don't know what I'm getting yet from chairs to screens. But would like to leave it all open for whatever I research and deside.
So I'm attaching my prelim draining for input. At this point do you see any structural changes, also how high should platform be?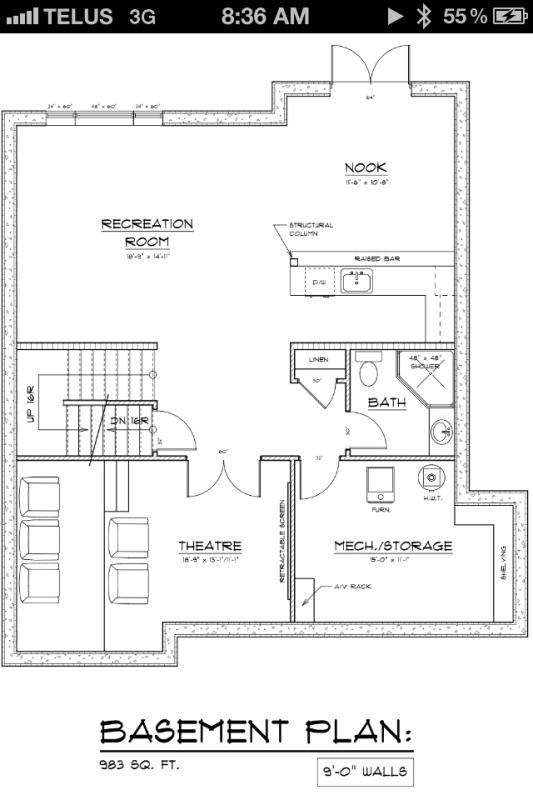 Your advise is appreciated.