Similar threads have popped up on here, but I searched and could not find anything matching my scenario.
I have a cut-out in my fireplace with drywall set into it about 6 inches (from the front of the stone veneer). I am looking to mount my TV on this section. This section of wall appears to have plywood across it with drywall mounted to the plywood. Unfortunately, I have not been able to locate any studs behind the drywall (my stud finder doesn't seem to be terribly useful through 3/4" of plywood). I suppose it is possible that the plywood is secured somewhere around the edge (which isn't very useful for a wall mount).
For reference, here is a picture of the wall: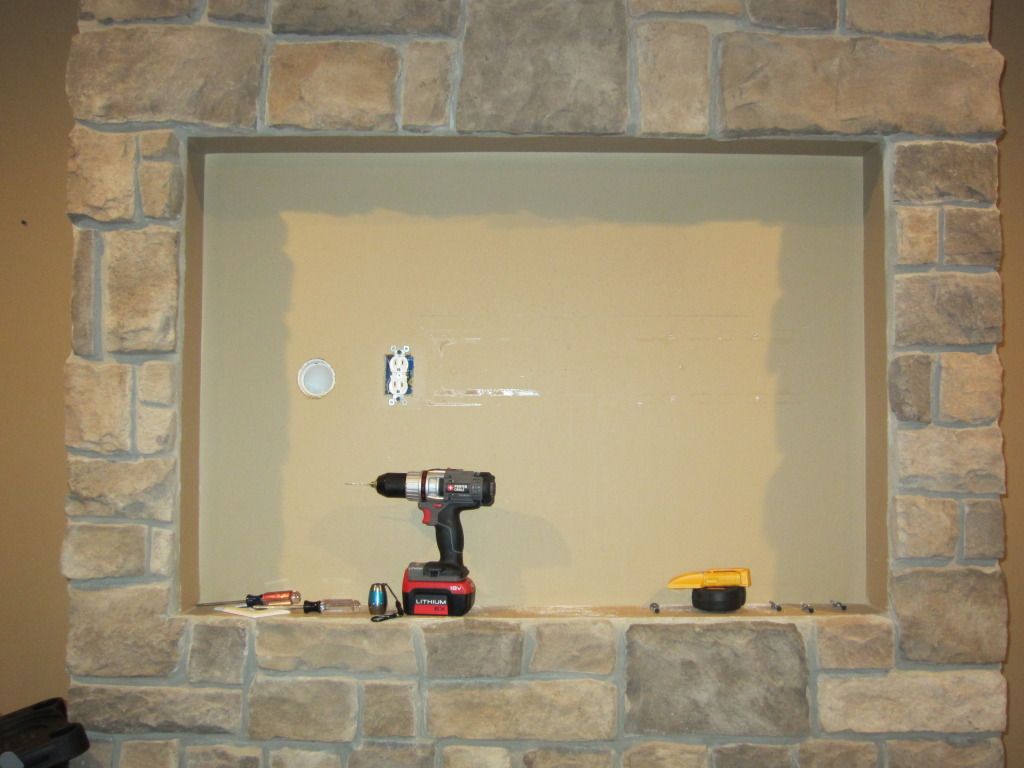 That section is about 46" wide by 32" tall.
The previous owner had his TV mounted here. But I am completely certain he only mounted it with six drywall (you read that correctly) screws. He also had, at best, a 46" LCD which is considerably lighter than the 55" plasma I am intending to put there. I have no confidence that 3/4" plywood will support the weight of my TV with only 4 lag screws (the only option provided by the mount manufacturer).
I have drilled numerous small holes into the drywall/plywood working from the center out (it's easier for me to spackle the holes and touch up paint than to pull it all down). All of them have poked through the back of the drywall and have not found a stud. I have also drilled near where the previous mount was secured and that is how I can be certain there is no stud back there either.
Is my only option tearing down that whole section of wall to locate or add bracing back there? My only other thought was to use a butterfly anchors, but again not knowing where the plywood is secured gives me pause. Any thoughts?
Thanks in advance and sorry if this has been discussed previously and I missed it.