So as some of you may remember I had asked a question of which to get, the Dayton RSS390HF or the Obsidian Audio 18" driver that wasn't released yet. So I decided on the Obsidian driver as I wanted to join the 18" sub club. While I was waiting for the driver I decided to build the cabinet.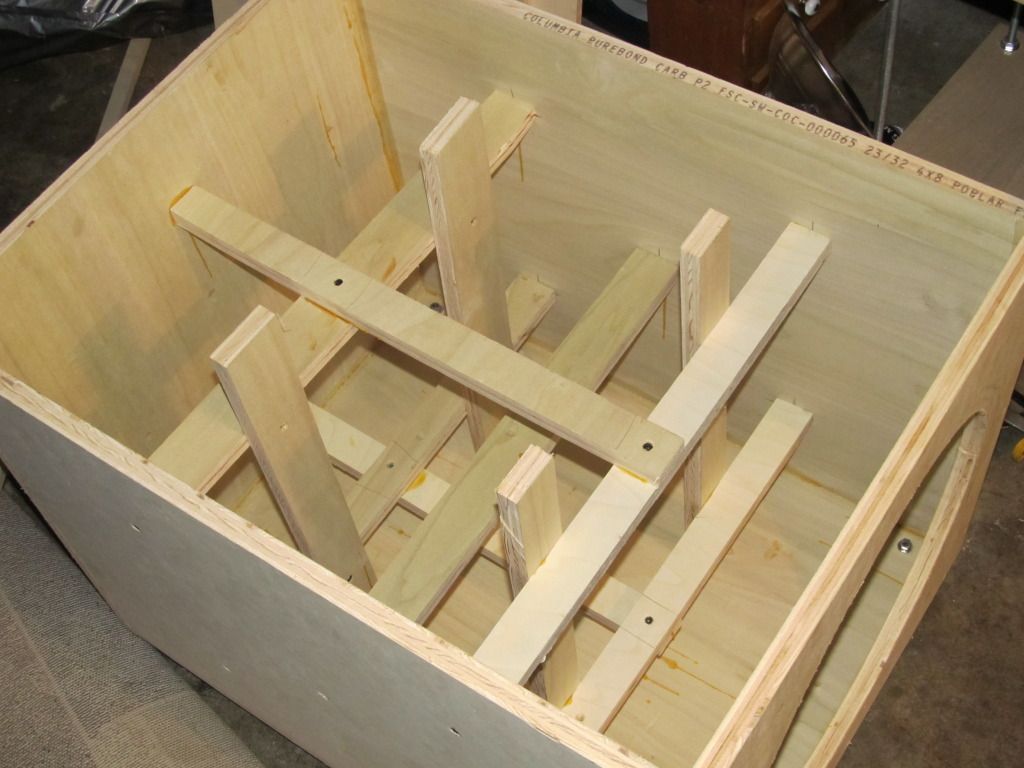 I also have a bunch of aluminum spikes that my father had milled, he never used them and gave them to me so I used four of them.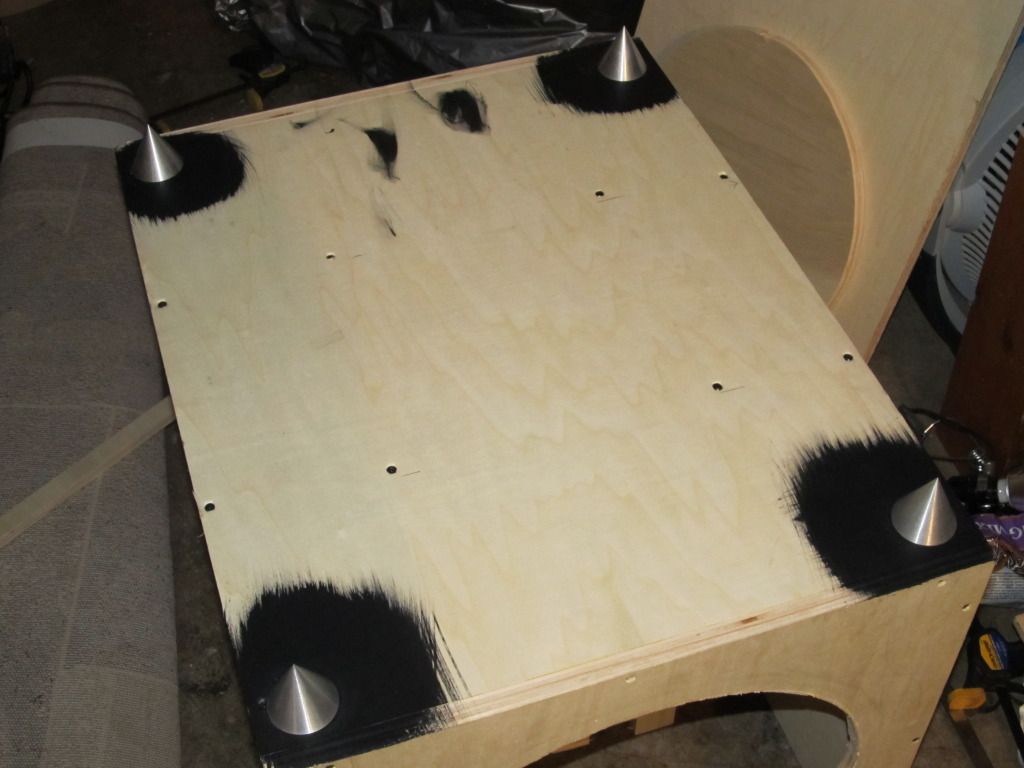 They're big but this is a big cabinet. After woofer and bracing displacement it's a tad over 6 cubic feet.
Then the woofer arrived.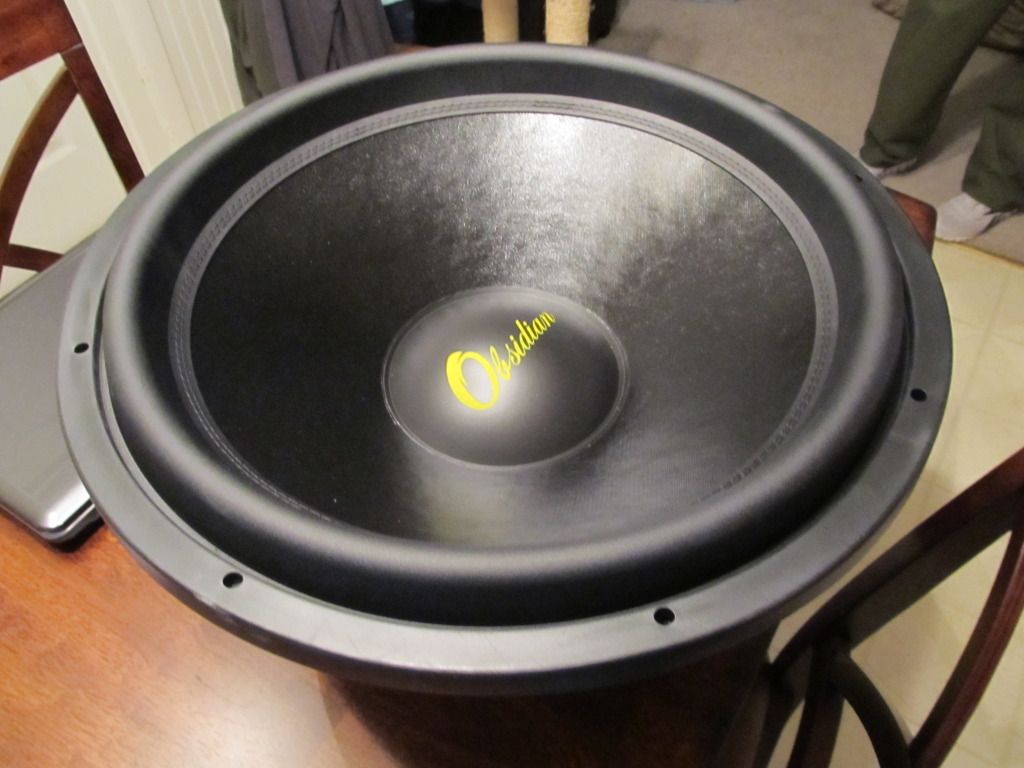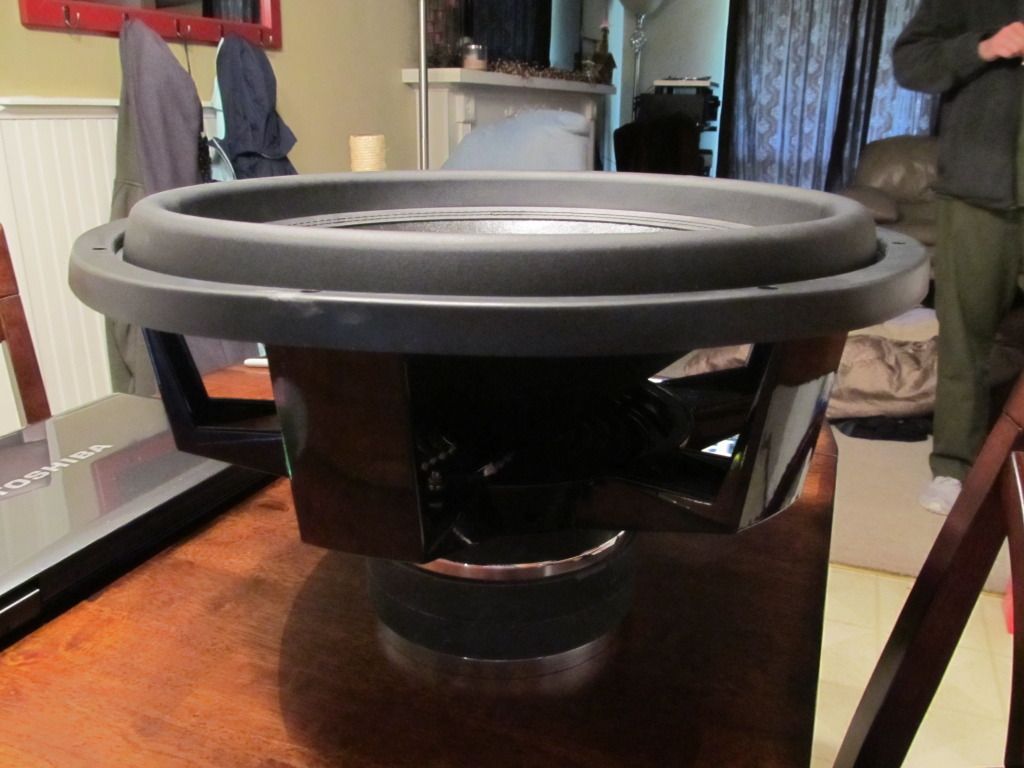 I have to say this driver for $148, even at full price is an INCREDIBLE value. Build quality and finish is quite excellent. Being used in a home environment I am not a huge fan of the yellow logo, so with a little bit of mineral spirits off it came.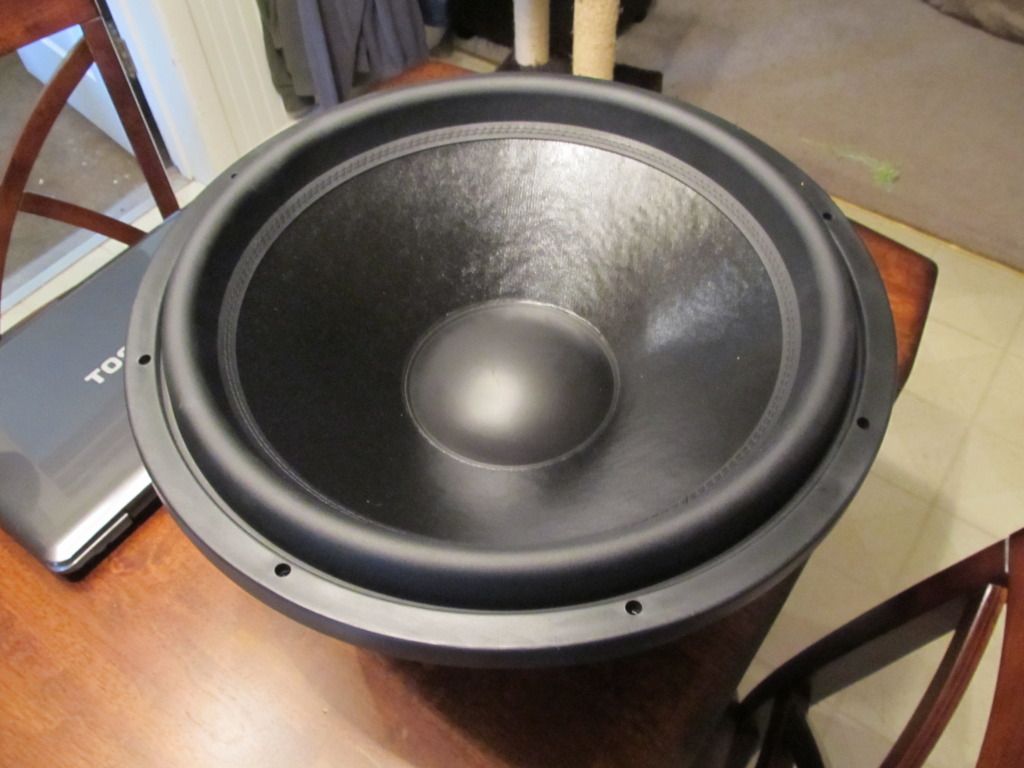 next it was time to mount it. I stuffed the cabinet with 6 pounds of polyfil and loaded the driver.