I'm a little annoyed about spending $2.99 to purchase Tapatalk to replace the shut down AVS Forum app for my iPhone.
It seemed to work fine for several days (although nowhere near as smoothly as the previous app). But now, every time I try to access AVS I get this: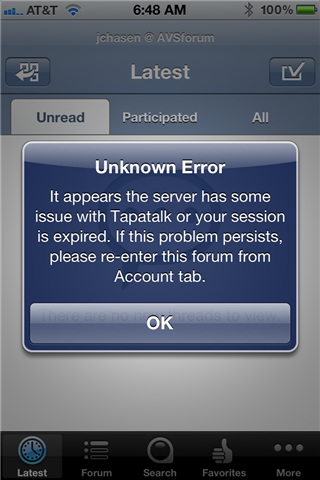 I've tried logging out and back in, restarting Tapatalk, and deleting AVS Forum in Tapatalk then re-accessing, but still can't get it to work.
If I access AVS without logging in it works but I saw this message:
How can I log in to AVS on Tapatalk? I miss being able to access the site from my iPhone. Despite all of the bugs and problems with viewing AVS Forums on Tapatalk, it was still better than not being able to access the forums at all.
I know the HTML5 site is supposedly coming soon, but "coming soon" doesn't do a whole lot of good right now.