I've had a hard time trying to find a cabinet/subwoofer solution. I developed the following idea, thinking it would save some space, reduce clutter, and clean up the game room at our home.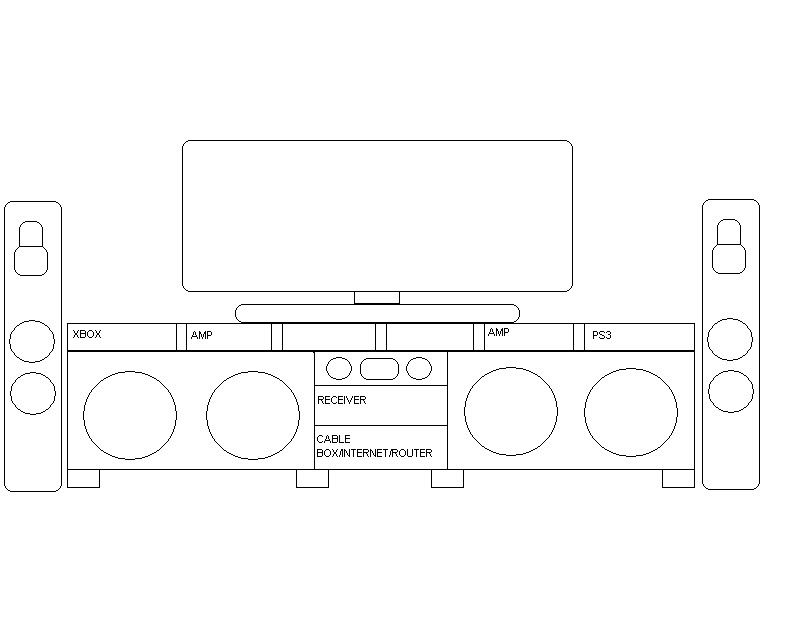 My question is, has anyone had any experience with building subwoofer cabinets into an entertainment center? Any drawbacks, concerns with vibration causing damage to the equipment, etc?
I'm debating on having a friend build the design for me, since he has access to tooling etc. He's saying it doesn't look too complex, including inner baffles for the subwoofer cabinets etc.
Thoughts?