Now that I have decided on speakers, I need to figure out the subs for my dedicated theater currently under construction.. The plan is for 11.2 system, and I have decided to go with Sonance Cinema series speakers. I will have five LCR2's for the left, right, center, and wides; and four SUR1's for the surrounds and backs. The height speakers will be Speakercraft TIME 3's.
So, onto the bass factor. My original plan was to use the existing sub that I have left from my old living room theater (BIC H-100) and just buy another one to supplement it, but that was when I was on a bit tighter budget. I also don't think that dual H-100's will do my new space justice. The new theater is much bigger than my old living room. The subject room is basically a 20'x20' main area with a double tray ceiling stepping from 8' to 9' to 10', then there is an additional open space behind it that is 10' x 10' with an 8' ceiling. I plan on turning this back space into a bar area. Total volume of everything is 4400 cubic feet if you count the back area. Here are a couple renderings I have done to give you a better idea of the layout: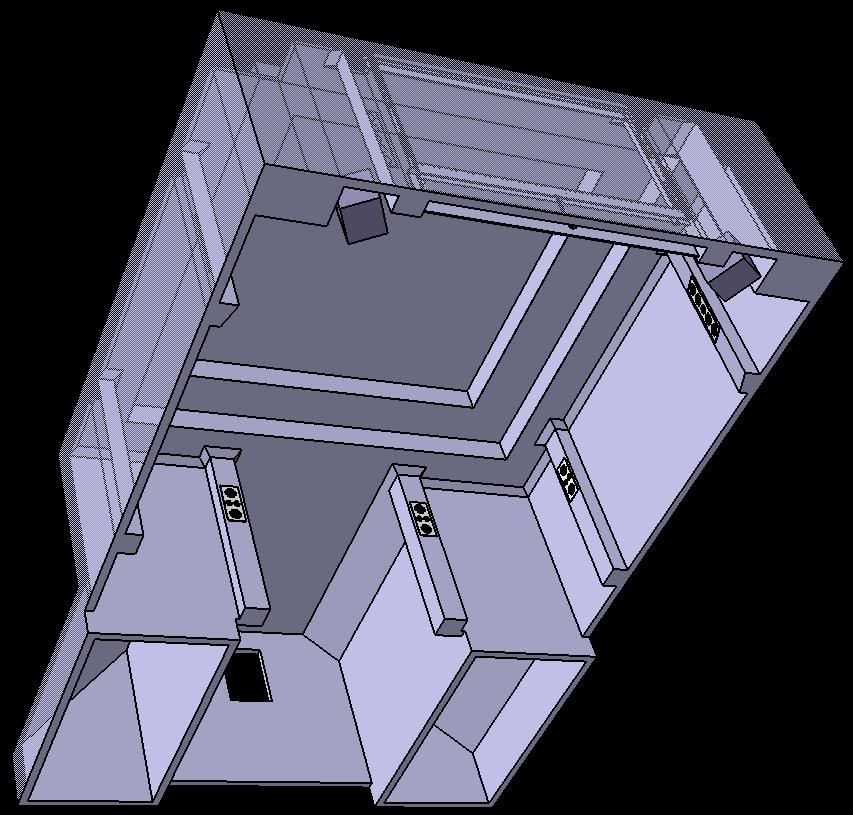 The areas on either side of the bar will be closets/ storage areas. I will make the right side into my equipment closet.
I plan on placing the subs in the front outside the speaker columns. I am assuming this would be the best location, but open to other suggestions. I will be watching movies and sports events 90% of the time (most of that at reference level), and a little gaming and music sometimes, but not a whole lot. As far as aesthetics go, I would absolutely LOVE to see something with carbon fiber. The theater will have carbon fiber accents, and all the speakers have carbon fiber cones, so if the subs would match, that would be phenomenal. However, I think for the subs, this is not an absolute requirement. As far as time frame goes, I don't need them tomorrow (I'm still working on the theater), but my goal is to have everything done in a month.
So, having done a little research myself, I was thinking something along the lines of dual Epik Empires. I know they are not as pleasing on the eye as I would like, but I think their performance would more than make up for it. I also would like to stay in this budget range. It seems hard pressed to beat this setup for the money, but that's why I'm here asking you guys your opinion first.