I've been a long-time lurker, and I'm finally getting ready to pull the trigger on finishing my basement. I love the forums and the DIY spirit of everyone involved in these builds.
Here's a floorplan of the basement (with some additional perimeter framing shown):
My list of high level requirements are:
Area with projector and surround. Most likely sectional couch or similar seating. I'm undecided as to whether it will be fully enclosed or open to the rest of the basement.
Seal off closets for mechanical/plumbing/etc.
Finish bathroom.
Large open finished space with bar area. This area will be a kid play area, used for general entertaining/parties, and possible future pool and/or poker table.
Possibly a dedicated area for a treadmill/weight bench/exercise area.
Minimize cost.
For the theater area, I'm anticipating using something like a ~$2500 projector, AT screen material with LCR speakers behind, some columns to hide surround speakers. I'm not a huge audiophile type, so speaker requirements are basically best bang for the buck. I'd possibly entertain the idea of doing a star ceiling in the theater area.
Sound Isolation is somewhat important to me. Primary things I'd like to do are reduce the noise from foot traffic in the rooms above, and keep any theater noise contained to the basement. My initial plan is to frame out perimeter walls, isolated from the joists by IB-3s. Ceiling would be clips/channel with layers of OSB/drywall. I'd also need to add some wall material to the existing stairway and a beefed up door at the top of the stairs.
The area with the plumbing, hvac, and bathroom is pretty much spoken for, so I'm really looking at the large "L" shaped unfinished area of the basement to carve out the theater, workout space, and general living areas.
I have some ideas on possible layouts- I'll post them soon. I'd love any fresh, untainted ideas in the mean time.
Pics of unfinished spaces:
Top left of floor plan looking towards back of the house: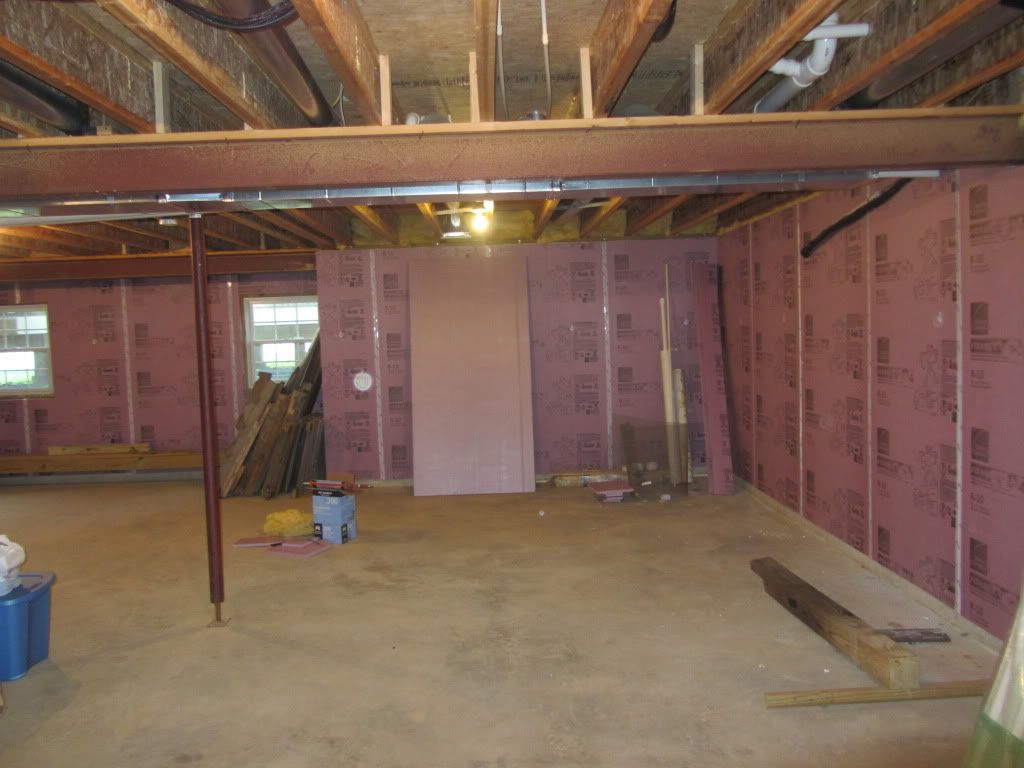 Opposite direction:
Looking down the long leg of the L shaped area toward walkout: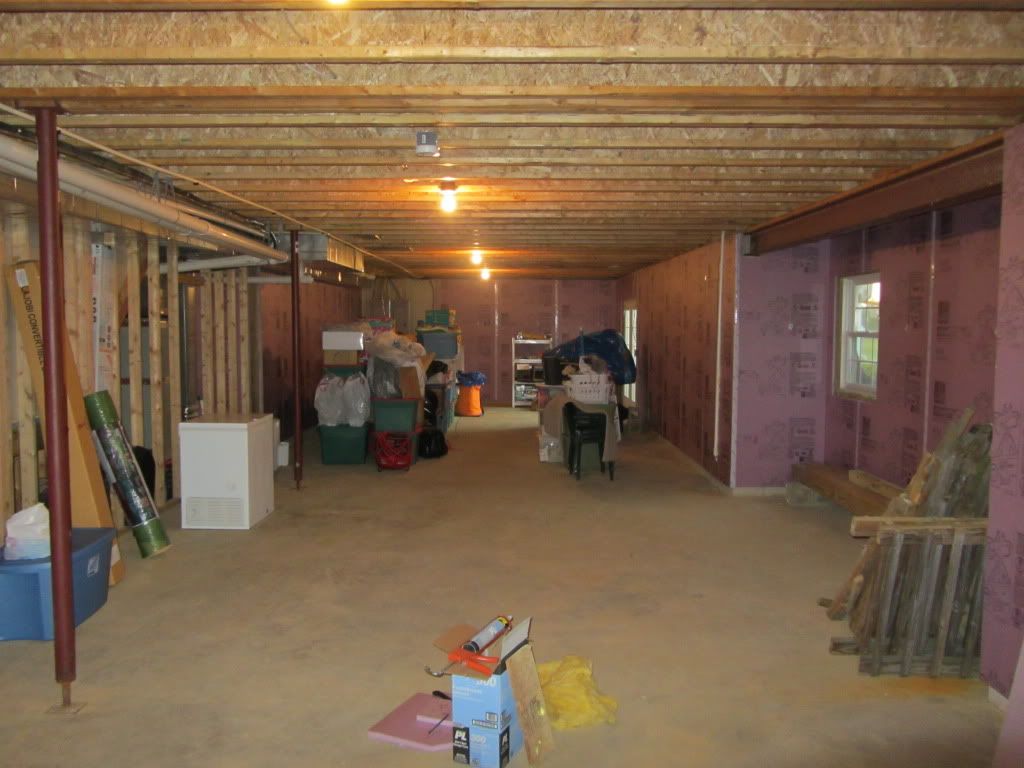 Opposite direction from near walkout:
Electrical/Generator panels near walkout end of the basement: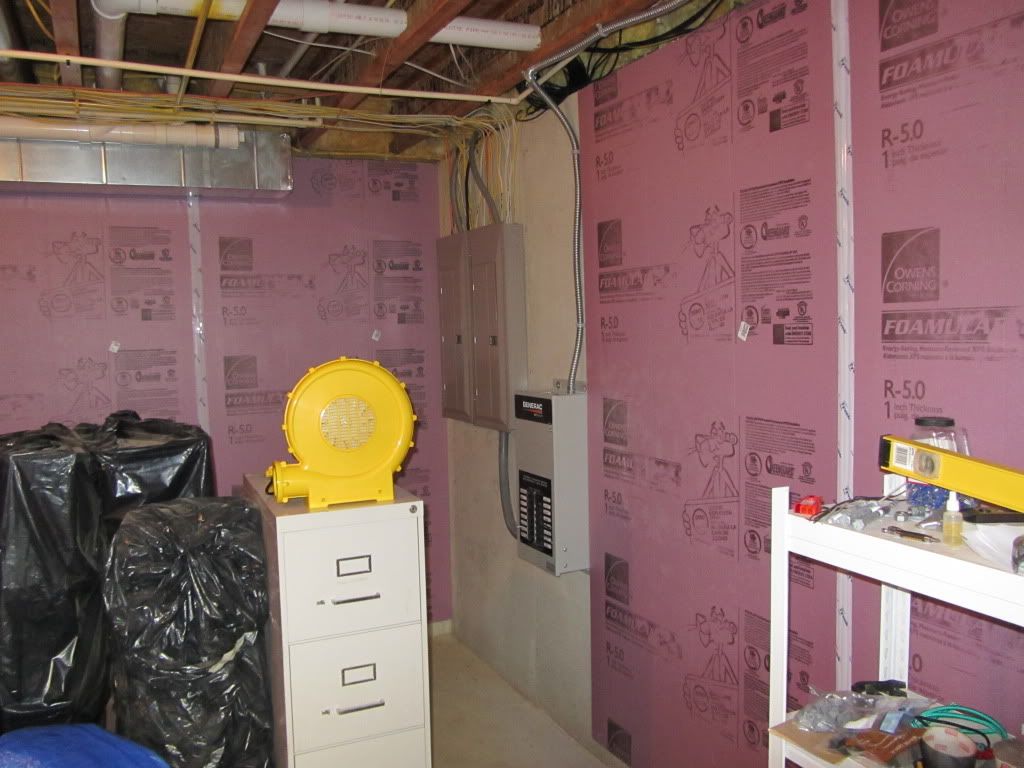 HVAC and sump under the stairs:
View along the mess of ducts and pipes running across the house: