Quote:
Originally Posted by
xjagox
I've also been working a bit on coming up with room layout ideas. Here's my preliminary plan- need some feedback...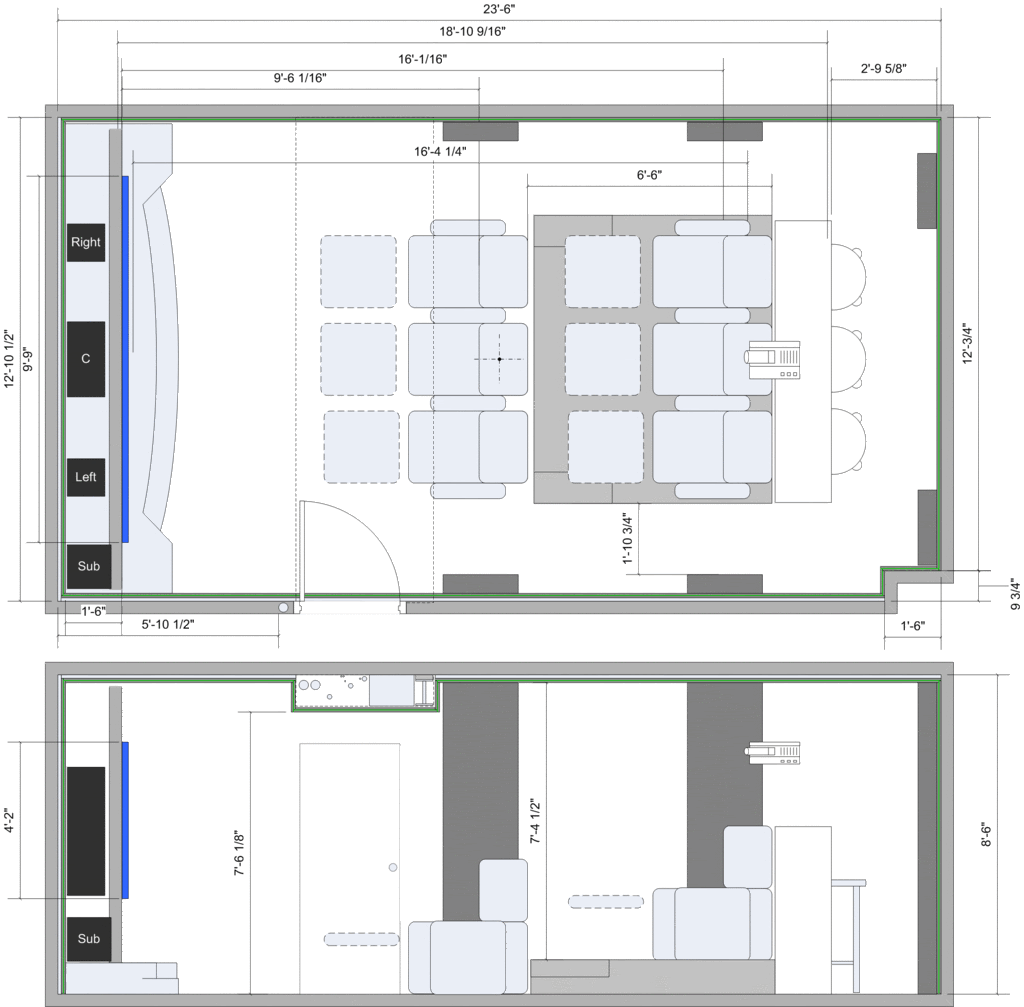 I'm leaning towards making the screen wall on the back wall of the theater near the storage room, as the plastic chairs are oriented currently. I could also reverse everything, but I'm concerned about low head room over the riser due to the ceiling obstructions.
I'm envisioning having a perimeter soffit and light tray in the room. Maybe I can work the beam soffit into that somehow too?
Does the seating plan seem doable? I'm thinking 117"x50" screen, seating at about 9' 6" and 16', with a back bar at about 18'.
Couple of things that jump out at me, since our rooms are similarly sized. 1'6" seems pretty tight for the false wall if you plan on having a sub or 2 behind it. Unless you already know the dimensions of the sub you will use, I would give yourself a little breathing room (my false wall will be at 2'6").
Also, the first row eyes to screen distance may be a bit close. Depending on what AT screen you get, you may be able to see the weave at that distance, especially if you add more room behind the screen. Personally, I think you would need a little more depth to do 2 rows and a bar. If you can annex some more space from the storage room, you might be able to, otherwise it seems pretty tight to me. However, that's just one guys opinion.
Overall you have a great space to work with. Looking forward to watching your progress!