OK - Now that I've got most of my equipment in place I'd like to do some treatment of the room to minimize reverb, smooth frequency response, etc. I'm looking for general advice on placement for bass traps and wall (and ceiling) treatments. After reading many articles on here (include Ethan's), it seems the first areas to attack are the corners. Trouble is, in my room the front corners are dominated by my subwoofers. The rear of my room is way far behind the listening position as well. In the front, I could ideally place traps from the wall/ceiling area, but not being able to cover from the floor (actually speakers stands in my room) to mid wall could potentially be an issue. In the rear of the room, since it's so far away from the LP, would it be worth treating these areas?
Limitations: I've tried changing placement with the subs, and they only seem to like this area as far as frequency response. As soon as I move them away from the corners the sound seems to diminish.
Also, the right side of my room has windows right in the areas of first reflections - any ideas as to how to deal with these?
Viewing area:
13x22x8
Total room size (front to back wall)
13 x 22 and bar area 19x22
Total (average width) dimensions: 16x44x8
Ceiling: Drop ceiling - currently uninsulated, but I'd like to get some R38 (or similar) up there.
I really don't have terrible frequency response, but I'd like to improve as much as possible. I want to get as much as of my room as I can and really don't mind adding as much as I need to. I'll be making it all myself likely using OC 705 or 703.
My question:
Where is my money/time best spent? What should I prioritize? I'm thinking the front and left corners from wall to ceiling should be the first priority. Then maybe fill the corner stands/shelves with some insulation under the subs. Then wall treatments when possible at first reflection points. Thoughts?
Now, onto my room:
Front area: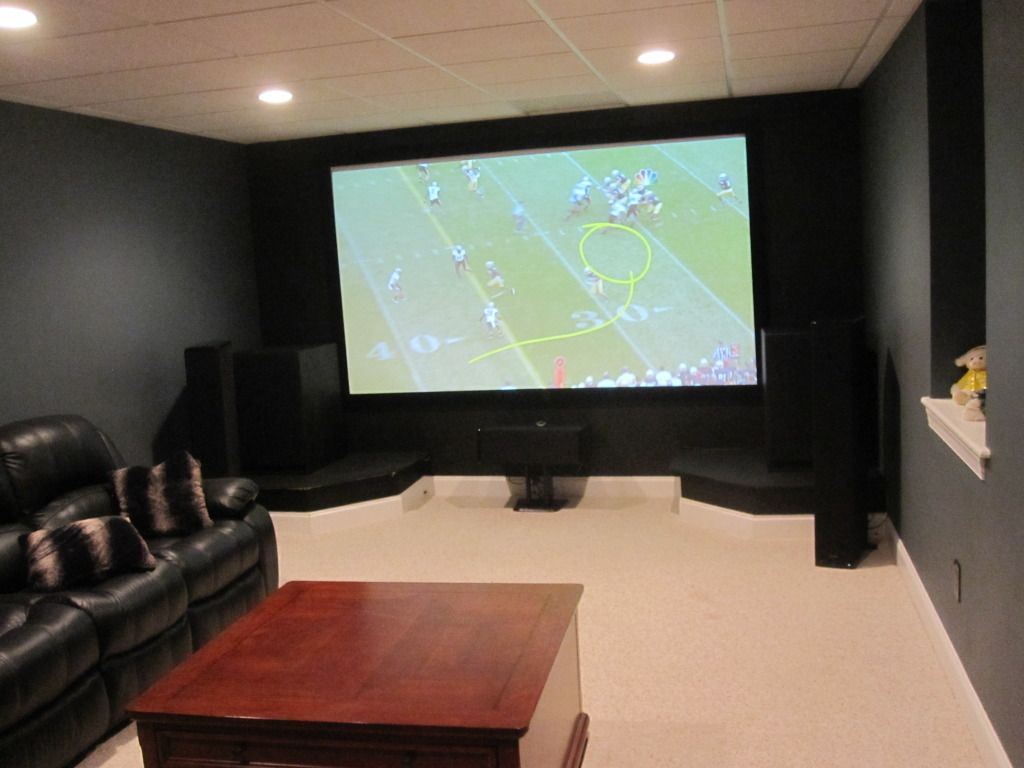 View of listening position: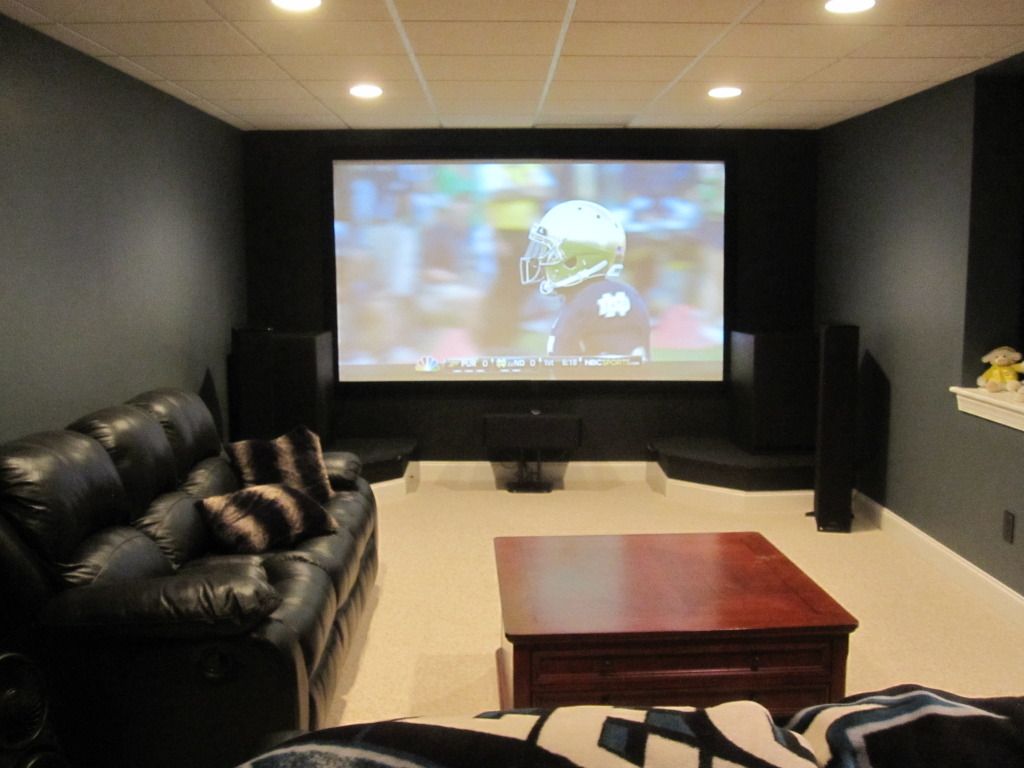 View from back of the room by the bar: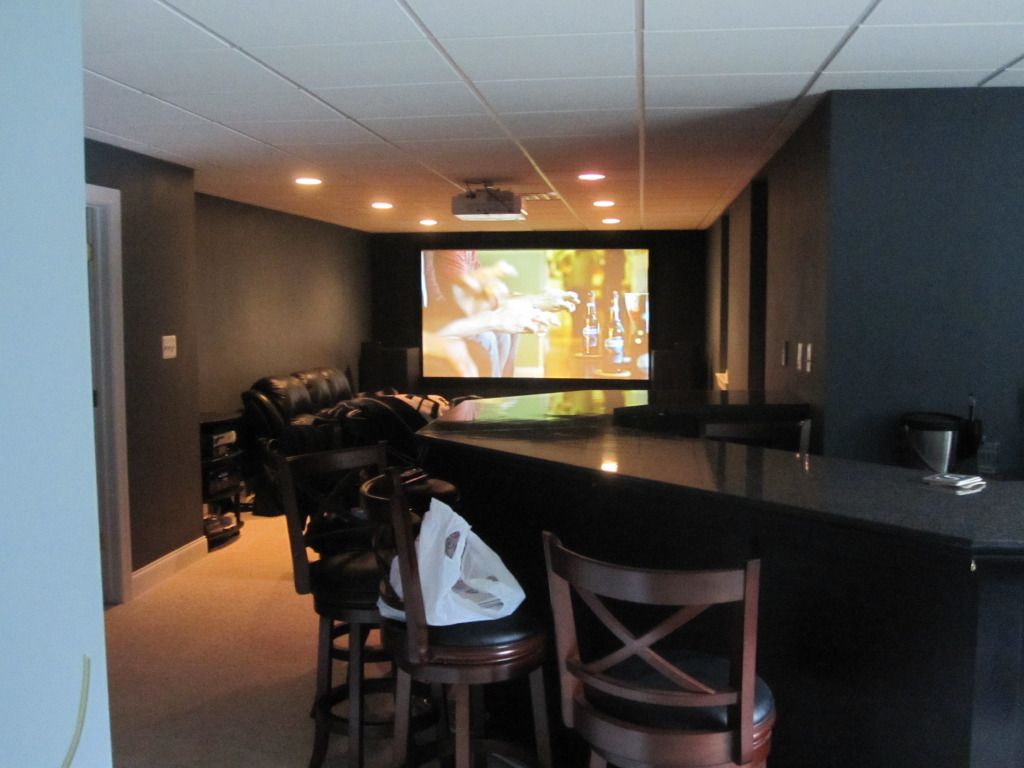 A closer look at the front corners without the subs/speakers on them:
Back hallway that shows the rear of the room behind the bar: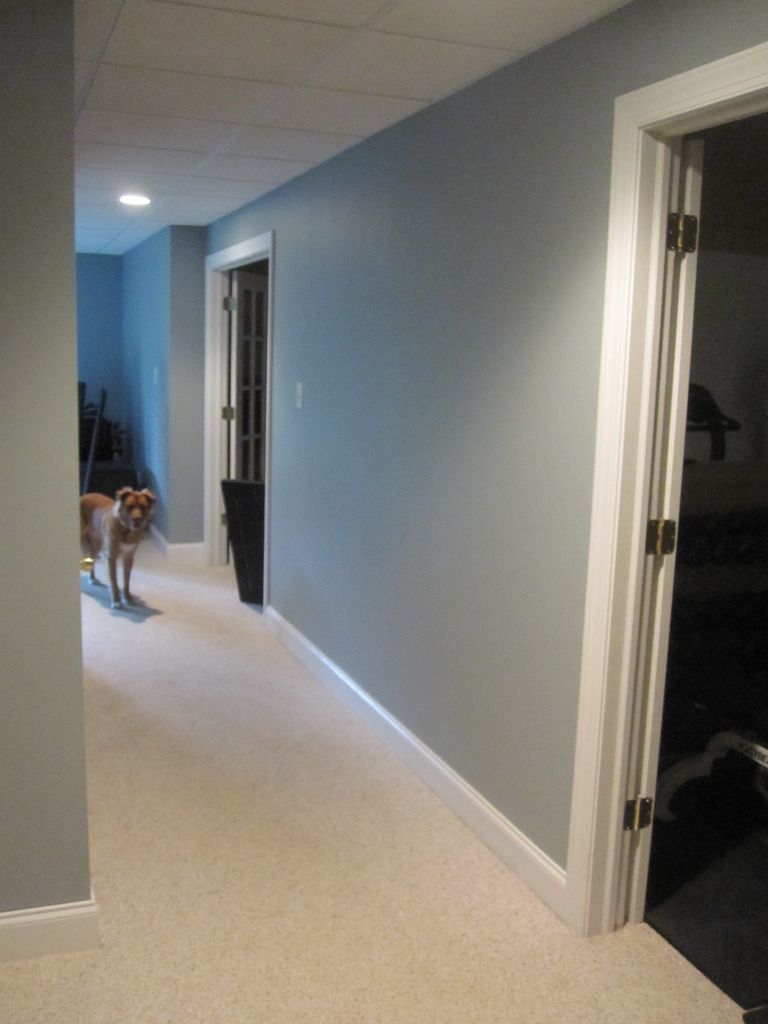 Thanks in advance for all your help!
Andrew