Hi folks,
I'll be building an AT screen, and looking for ideas on how to build a faux wall for it.
My front wall is about 10'x7', and the screen will likely be 110".
Any recent faux wall builds that I can look at for inspiration?
Or perhaps it's simpler just to build a stand to hang the AT screen on?
Thanks,
edit: guess i meant false wall. here's a pic of my front wall.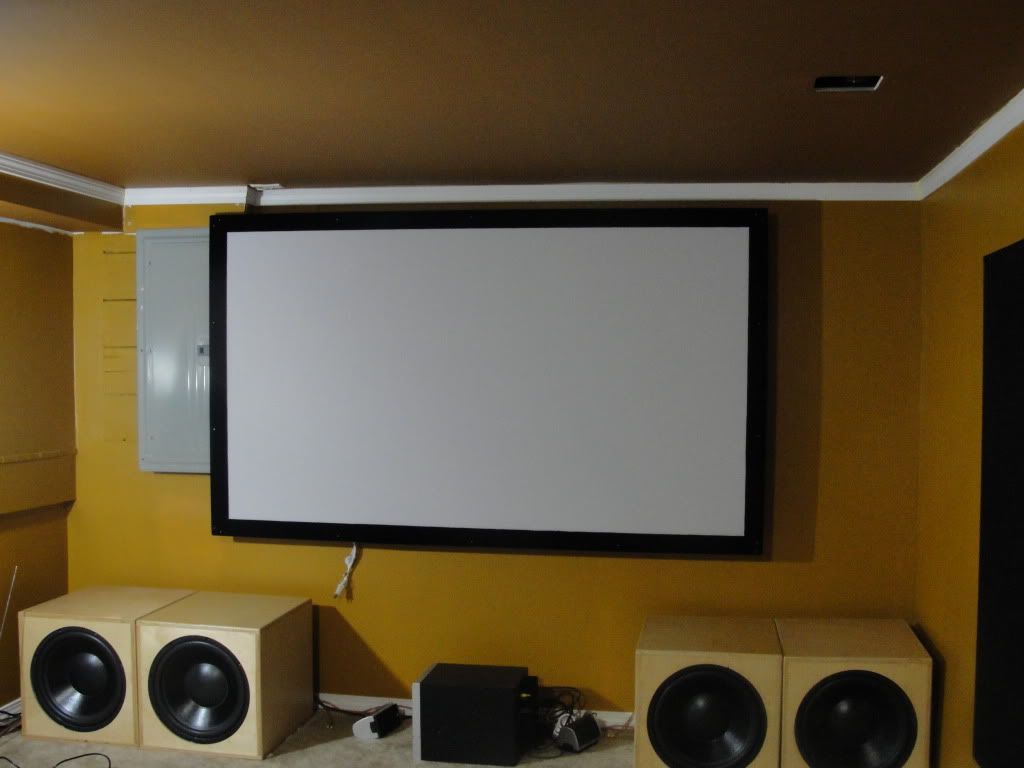 Edited by smokarz - 9/22/12 at 4:00pm