try not to take it out context, I was just watching Despicable Me 3D tonight and the Epson 5020 looked great. But if we are comparing models, the Sony definitely has better white field and grey field uniformity. This hasn't really changed since the original Epson LCD's from years ago.
an inexpensive 3D DLP like the BQW7000 is going to have perfect pixel structure by design. There is no convergence necessary, so as long as the lens is relatively sharp, you'll see a pixel structure like this: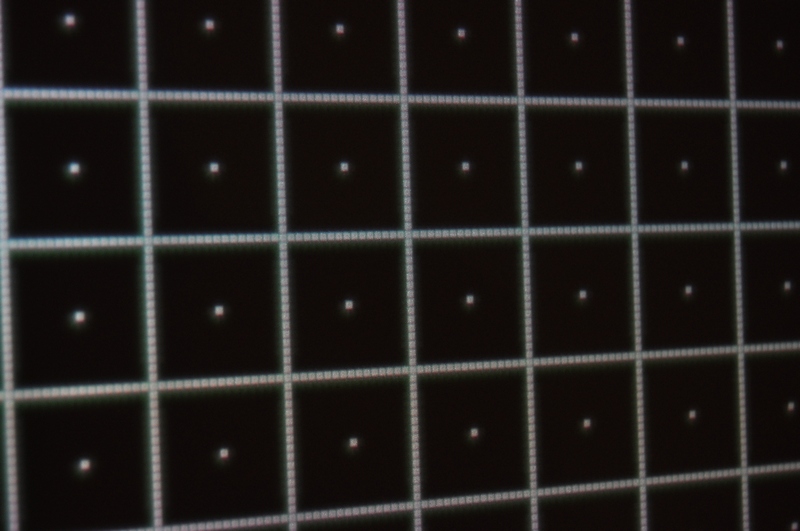 The single pixel pattern test is brutal on all but the best converged 3 Panel projectors.