OK, I need some help here.
I recently completed a hush-box installation in my theater. Before the hush box i had the same vibration issues but to a lesser degree. There is a lot more background into that in my build thread but I need help damping the vibration of the projector or otherwise decoupling it from the projector.
Since moving my projector to the projector box, I have some serious vibrations in the projector image during intense low bass sequences. I notice it mostly on music since the image is static but its still annoying.
The hush-box is very rigid and mounted solidly. However the old ceiling mount was quite flimsy and I could elicit movement with a single finger! So what gives with all the vibration now!? I did place rubber grommets between the projector box, wall, and soffit into which its mounted at all contact points. See the Mounting here: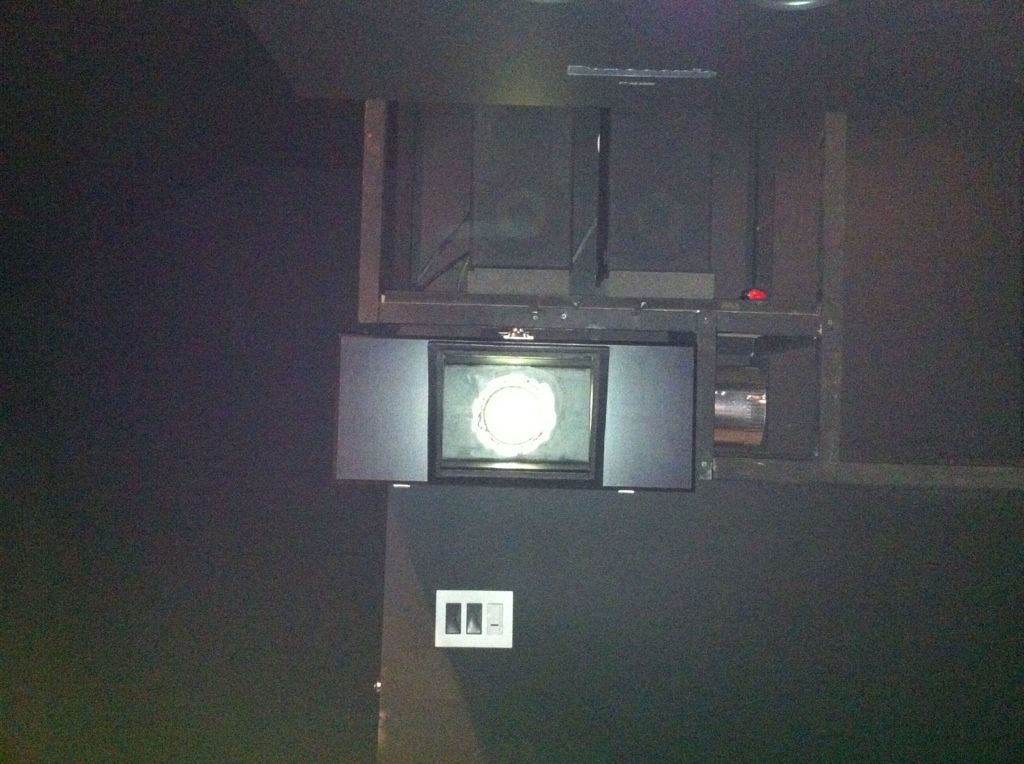 My guess is that since the box is so rigidly mounted the room vibrations are being transferred to the projector. Its not the upper bass range thats the problem, but like 25Hz on down when the room really starts to breathe you can see the projector shaking.
A couple thoughts:
mount a plate on some medium density foam to place the projector on in the projector box to de-couple it from the box
mount a plate on some springs to place the projector on in the projector box which would decouple the projector from the box.
I've seen both those decoupling methods used in commercial offerings for projector mount de-couplers but not sure if they will work here or how well.
Thoughts? Anyone else solved this?