A gentlemen in another thread was kind enough to turn me on to the concept of Ethernet over Coax, which I've been researching to solve a problem of not being able to run a cable through the walls.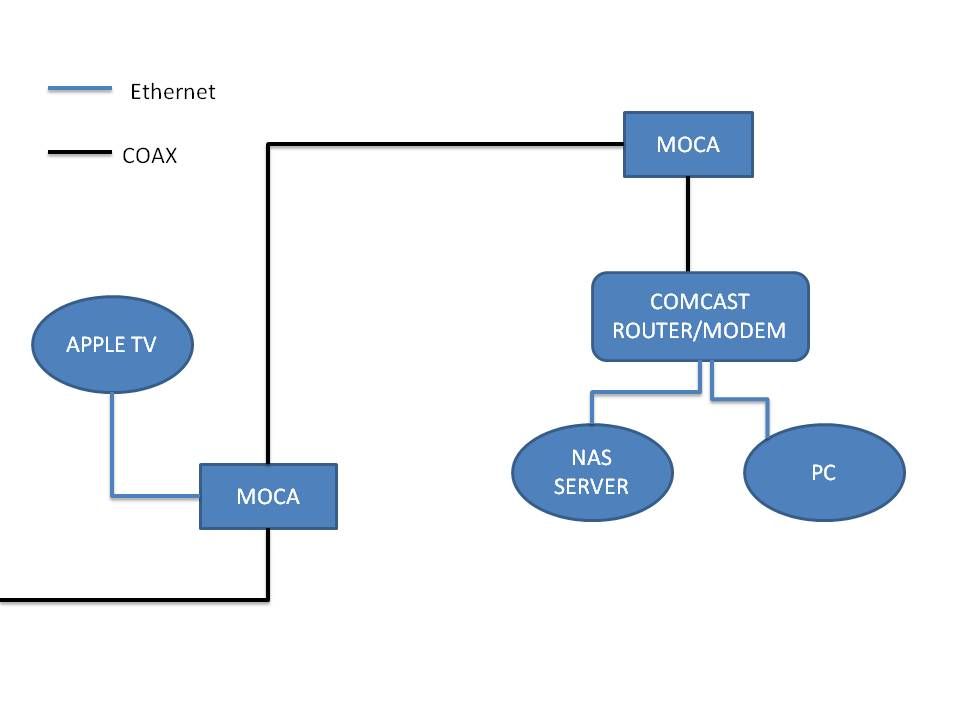 So basically what you see above is the layout of what I'm looking to do utlizing the moca technology. The goal is to hard-wire the Apple TV downstairs and still keep my router/modem and NAS where they are.
Will this setup work and will it allow me to stream HD video from the NAS to the Apple TV?