Hello all,
I wanted to share my experience using quad subs in a "typical" living room. I really got hooked on the idea when I heard Floyd Toole on the Home Theater Geeks podcast and subsequently bought his
book
. I had experienced good results when I went from a single sub to dual subs in room that was a nice rectangle at 14'x17'x7.5' that had 5' opening in the middle of one wall. This past summer I was lucky enough to have a new home built that wife and I really like with a open layout for the kitchen and living room area which is basically a very challenging room that many of us without a dedicated/sealed HT room are forced to deal with.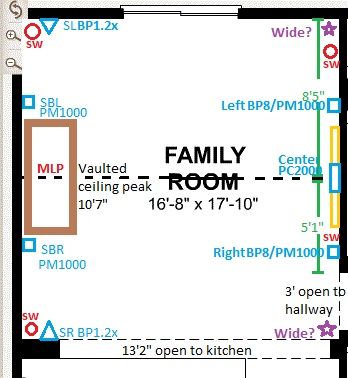 I decided to have the living room prewired for 9.4 for possible future expansion and picked up two more of my favorite subs. The quad energy S10.3's are currently located in the corners of the back of the room and L&R of the TV to the inside of the mains.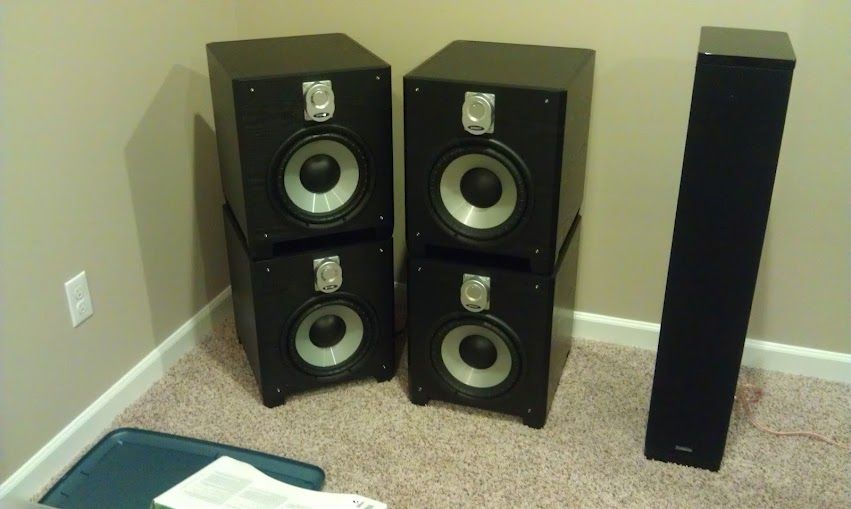 We can see that I'm dealing with a vaulted ceiling and opening to kitchen and beyond along with a opening to a hallway that rules out 4 corner sub placement.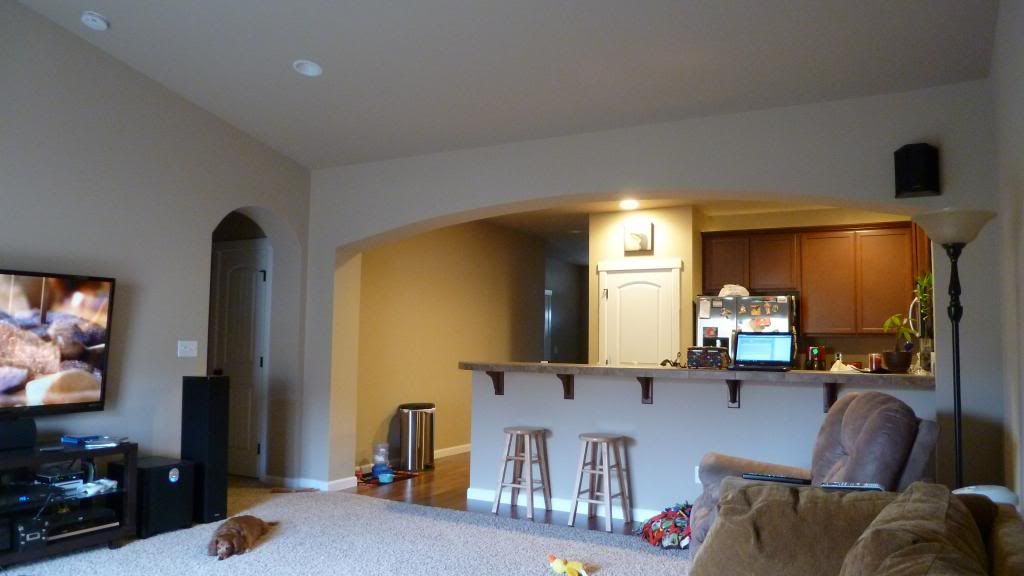 I split the sub out from a Denon avr-1909 to a miniDSP 2x4 then to the quads unprocessed by the miniDSP for now. We see in this REW measurement that quad subs didn't perform a miracle but did help. There's still a null around 50Hz but not quite as bad.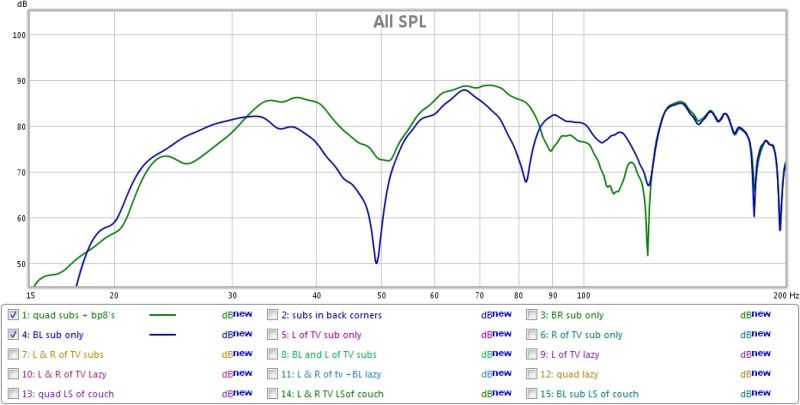 I remember Mr. Toole on the podcast mentioning something about a subwoofer installed in the ceiling so it could be in the middle of the room and decided to measure a single sub in the middle of the living room and it really smoothed out the response much like I would expect it to in a sealed room.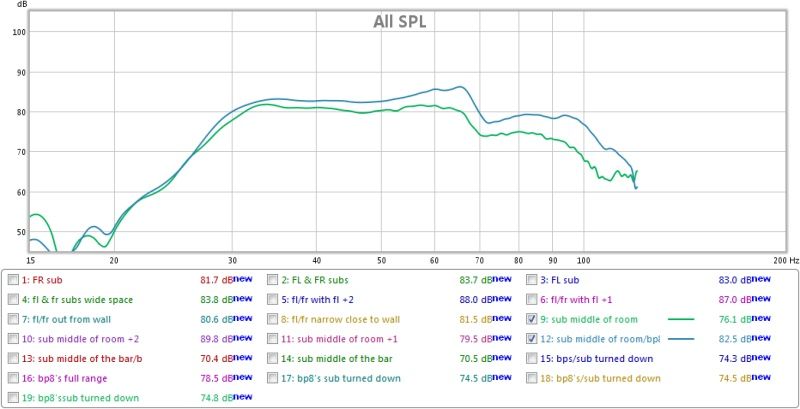 Thanks everyone for looking at my unfinished quad sub experiment. I plan on doing more with miniDSP and REW in the future. Any comments, suggestions or questions are appreciated.