This review is long overdue. I've both of these screens for a while now and in an effort to move the DIY screen community forward I've decided to stop being so lazy and post up the damn photos. First up is the Light Fusion. After speaking with MississippiMan about what screen I should get for my home and work we arranged his flight to San Diego and we were off to work. I went to a local plastic supply company to get the Sintra that we would be using as a means to attach the mirror to my wall. I also picked up the rope lighting for some ambient light behind the screen.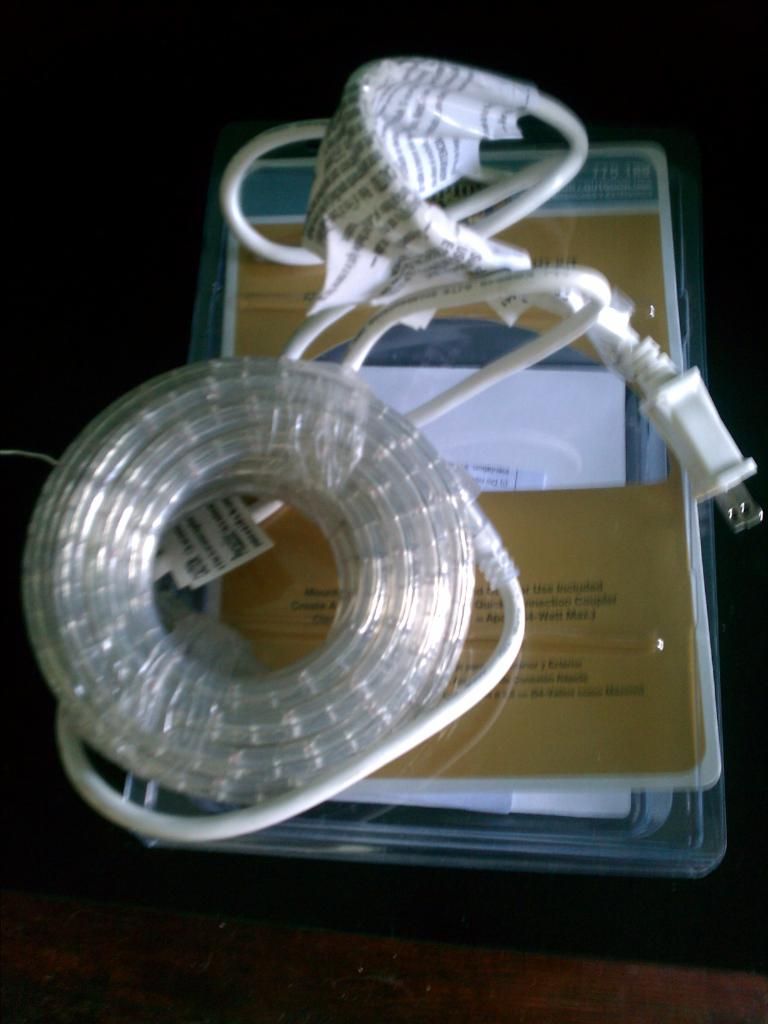 Once we had all the pieces in order we attached the acrylic mirror to the Sintra board leaving some space for the trim.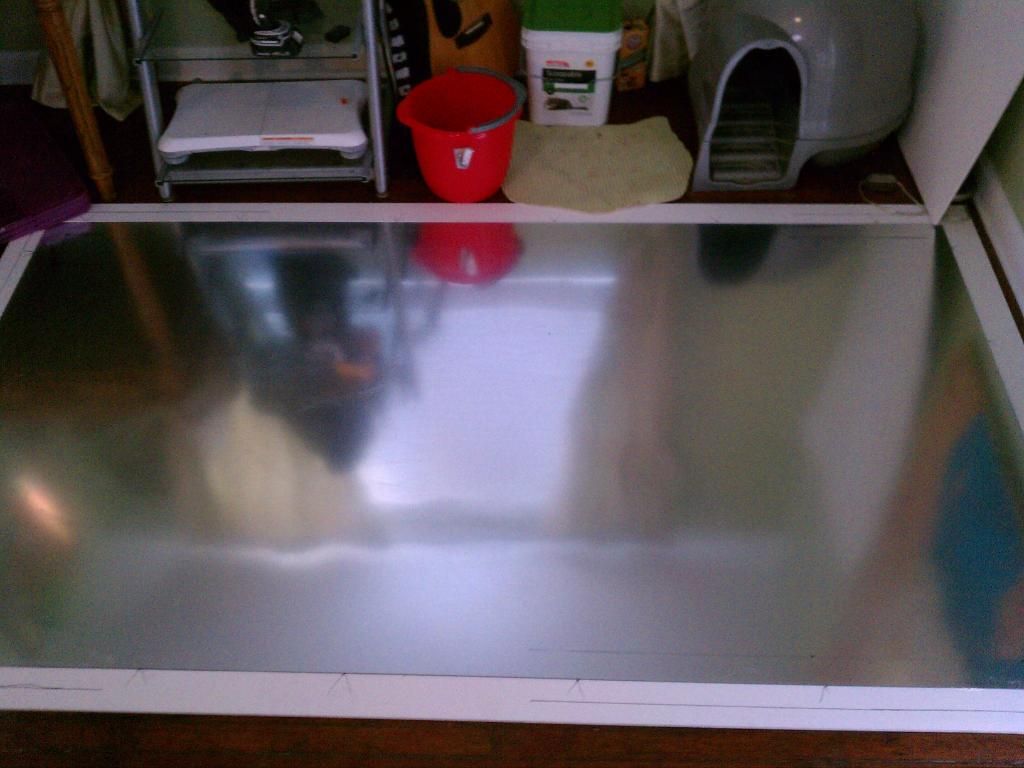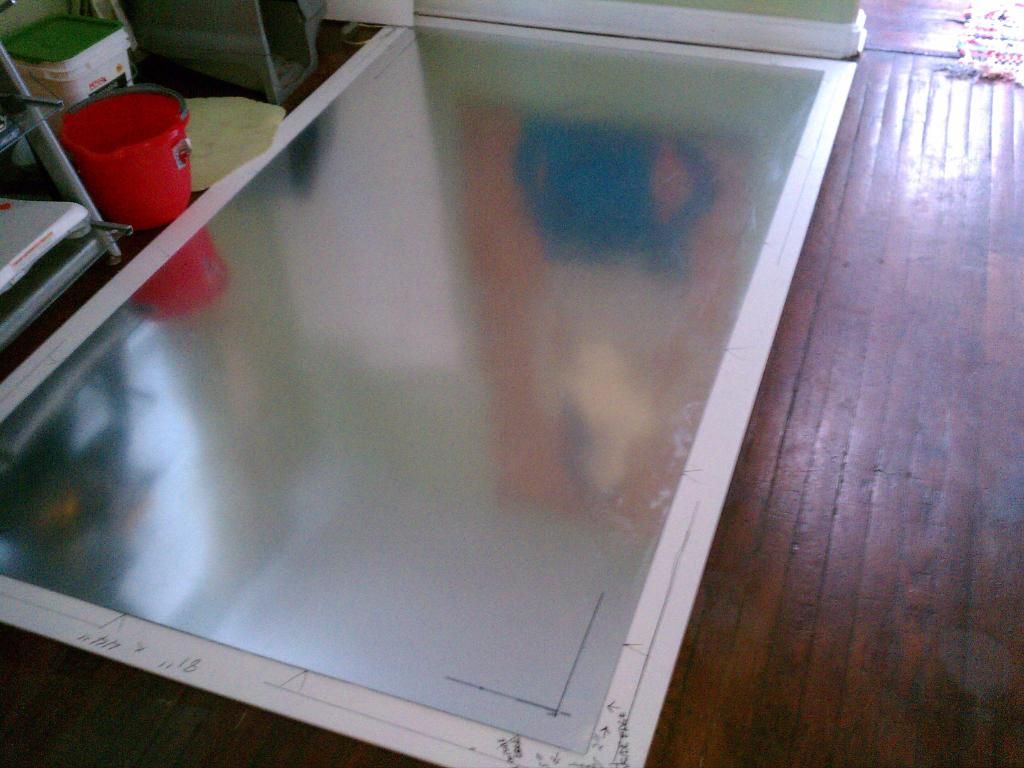 We then attached the assembly to the wall in order to paint the screen.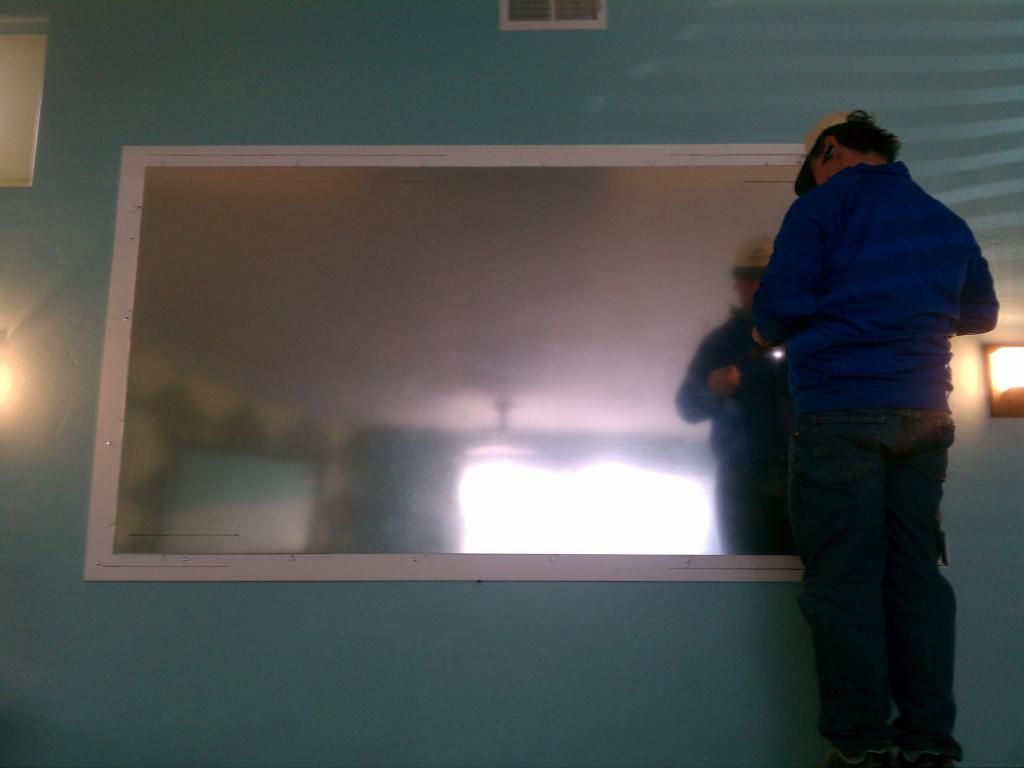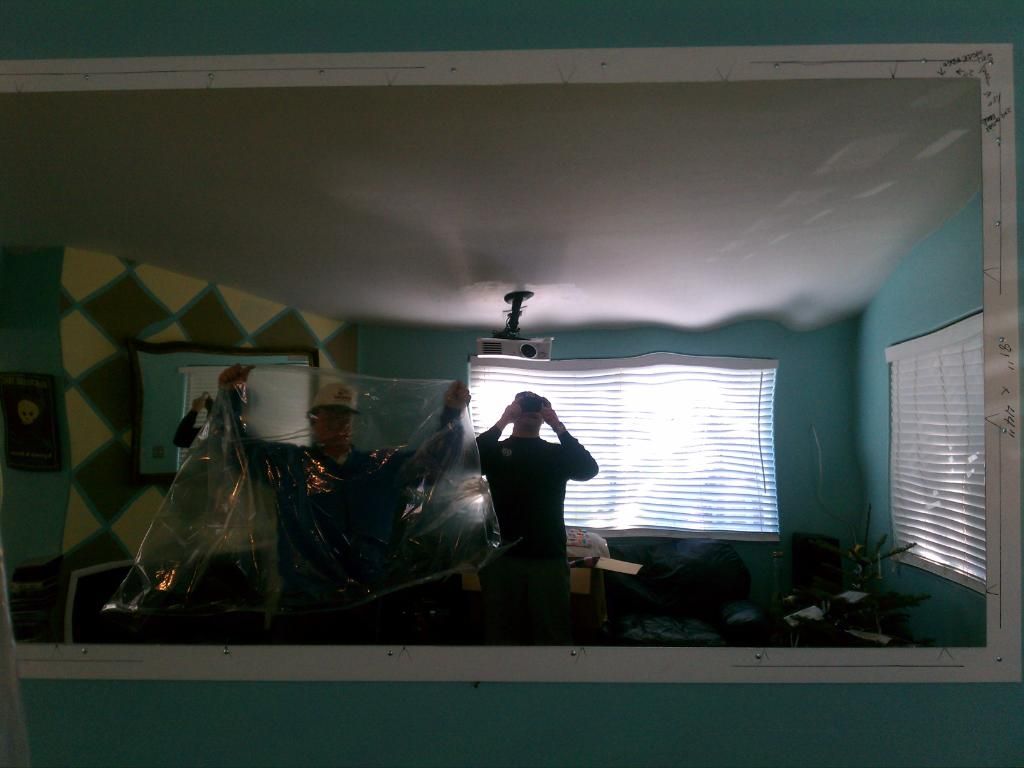 We then masked off the house.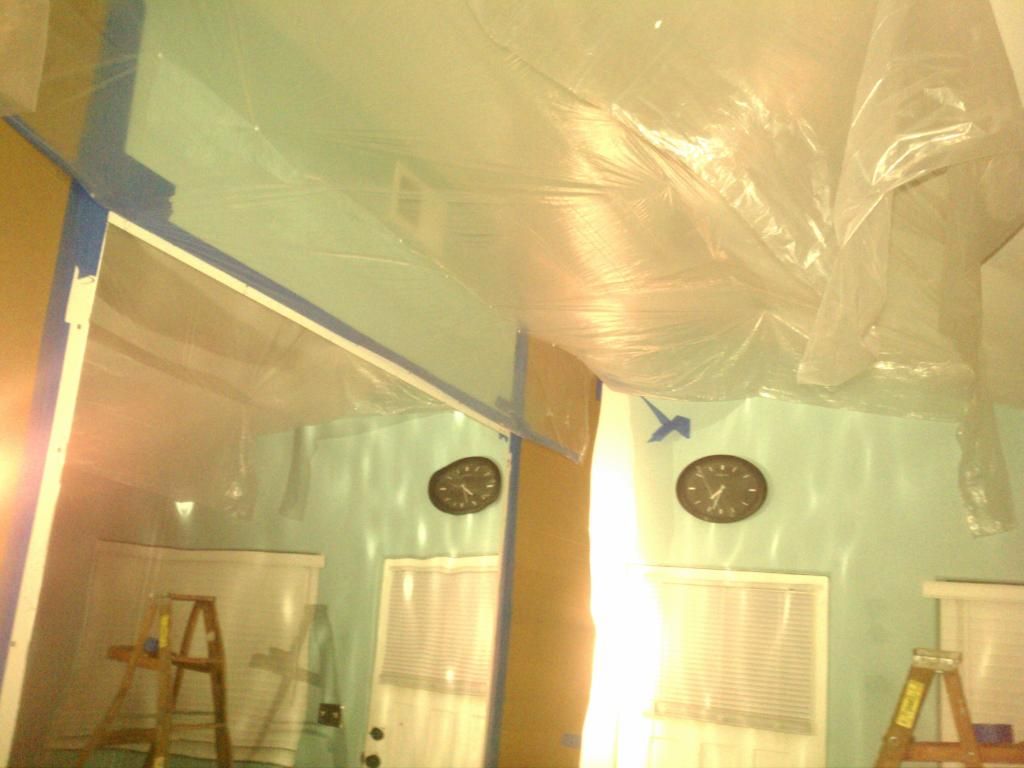 I didn't get any pictures of the painting process unfortunately. As you can see in the photo below, the performance is awesome even with 2 wall sconces shining directly on the screen! Keep in mind this is with my PT-AX200U with an ailing original bulb (over 5k hours).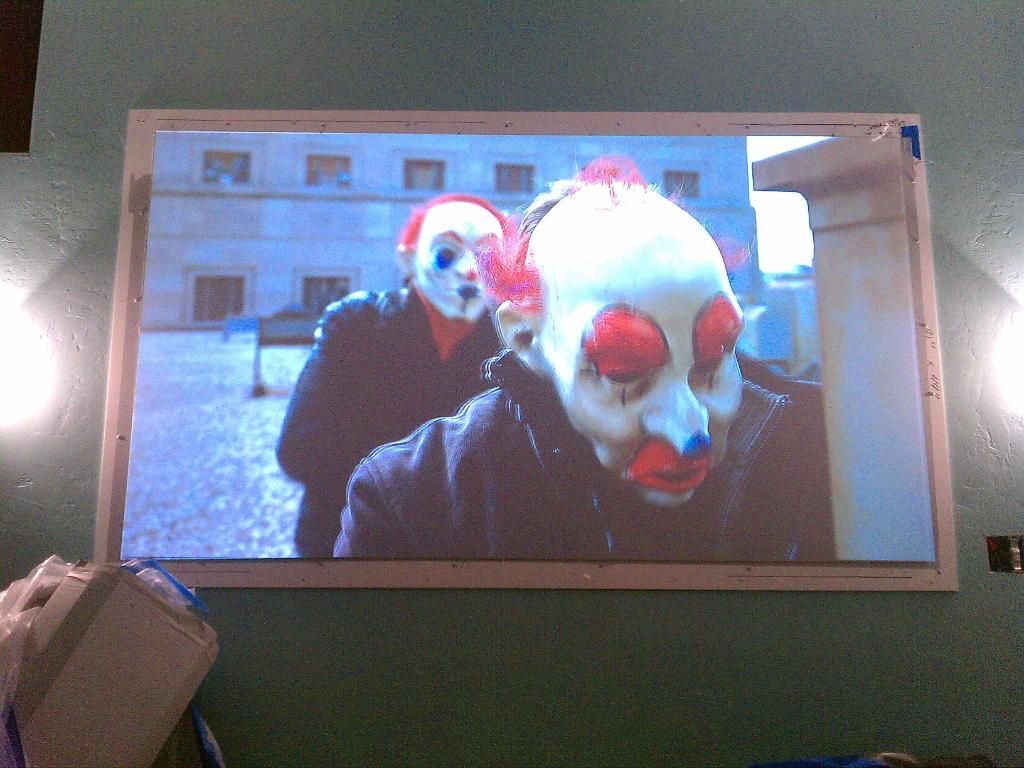 We then removed the screen from the wall to hang the 2x4's. The 2x4's act as a mount for the screen the rope lighting. We also put the velvet wrapped trim on the edge of the screen. Due to some mis-measuring we ended up with trim that was a little larger that what we originally aimed for. I'm pleased with the outcome regardless.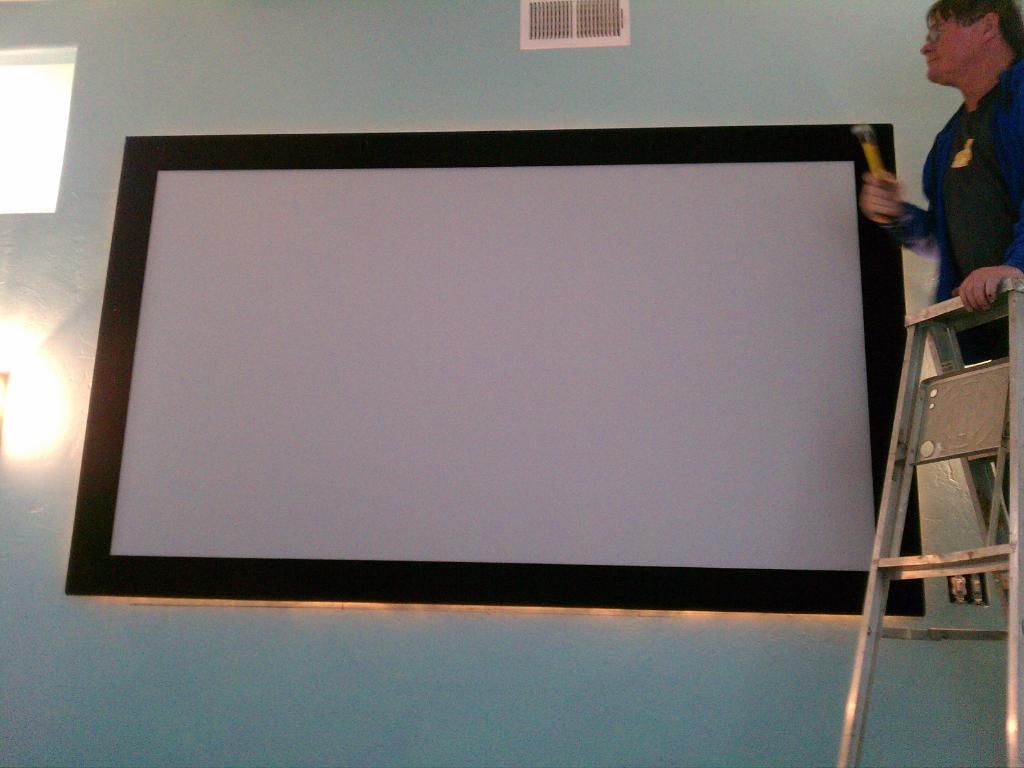 Here are some action shots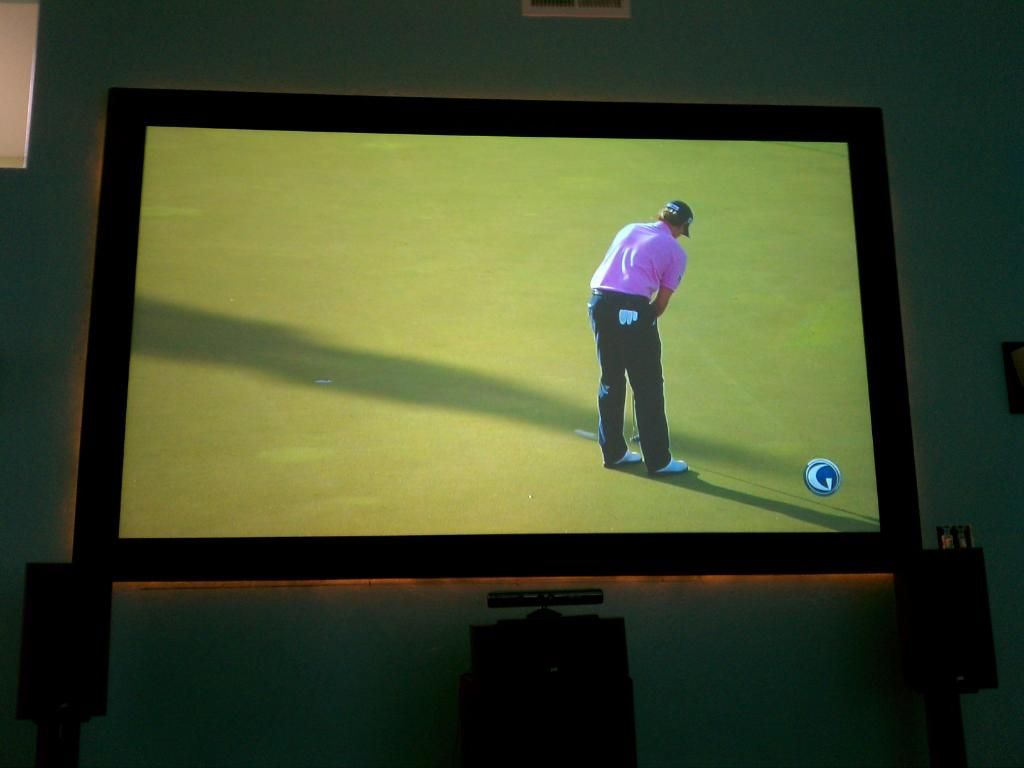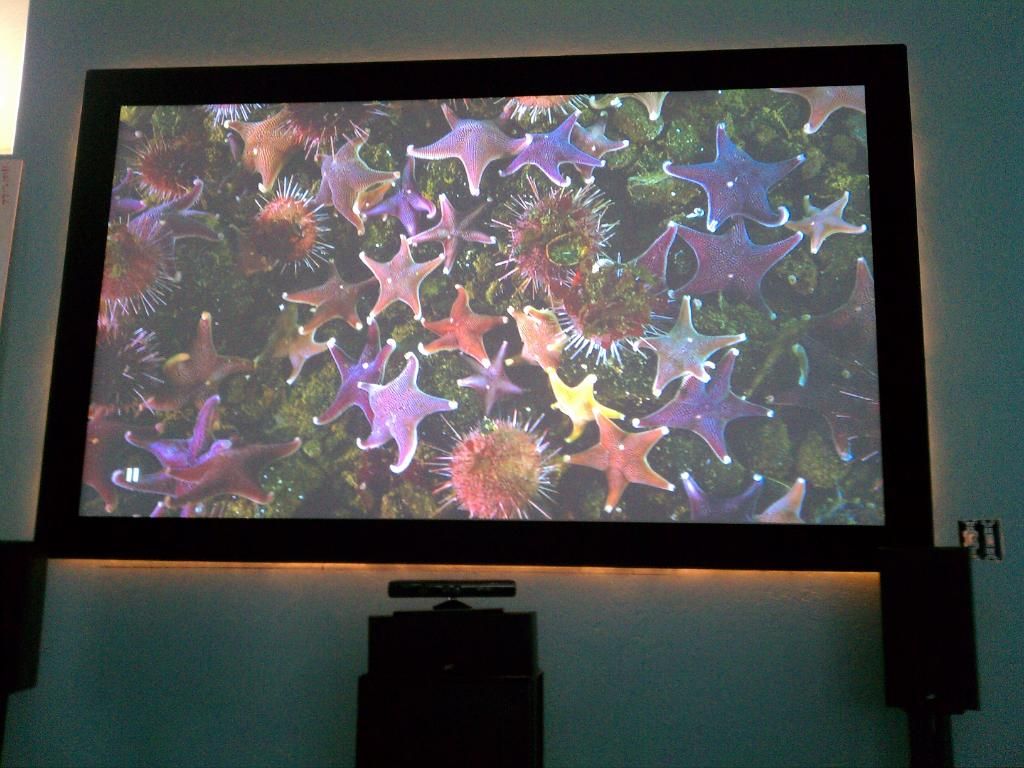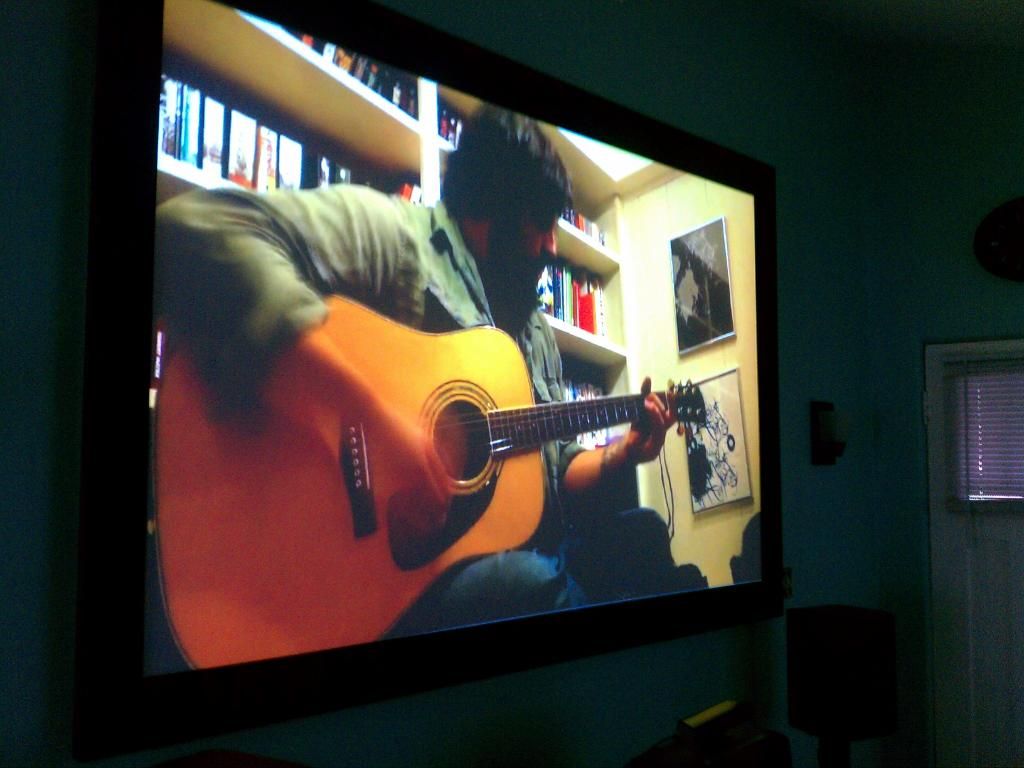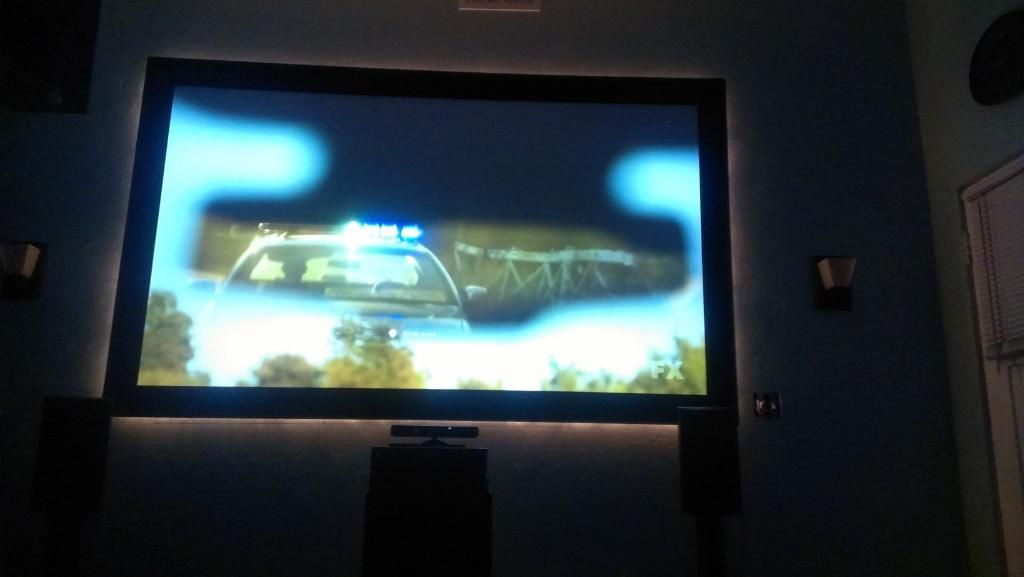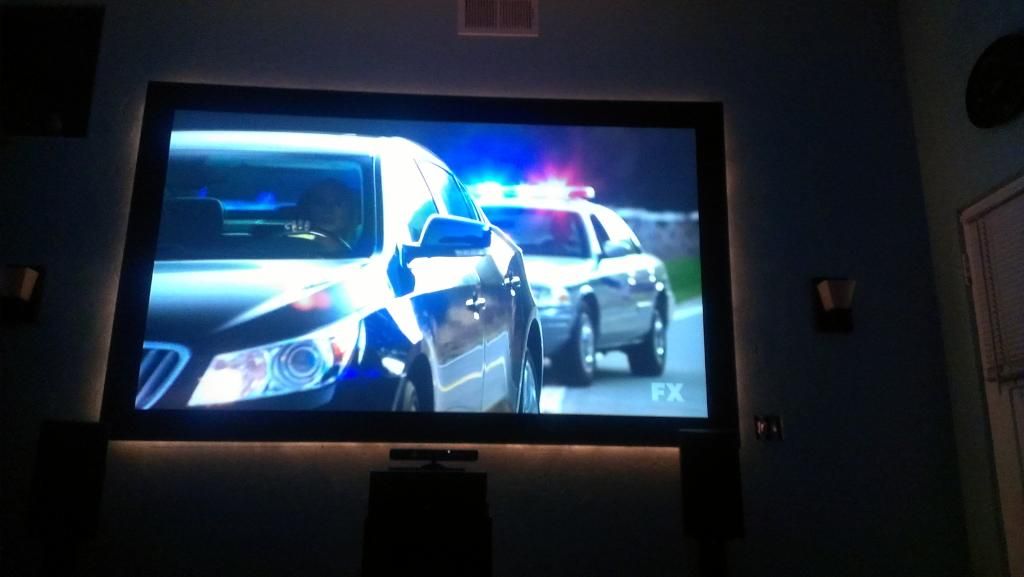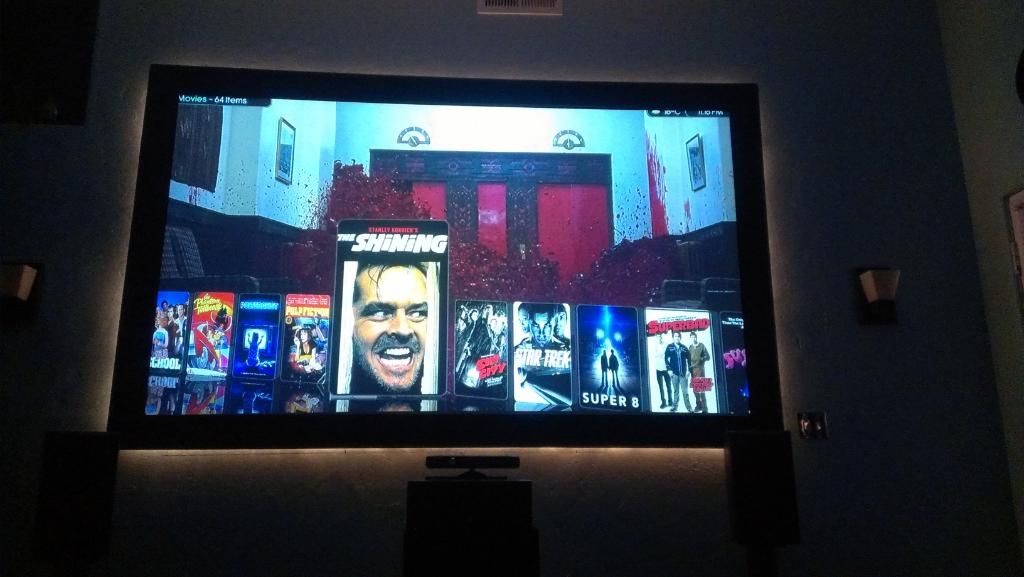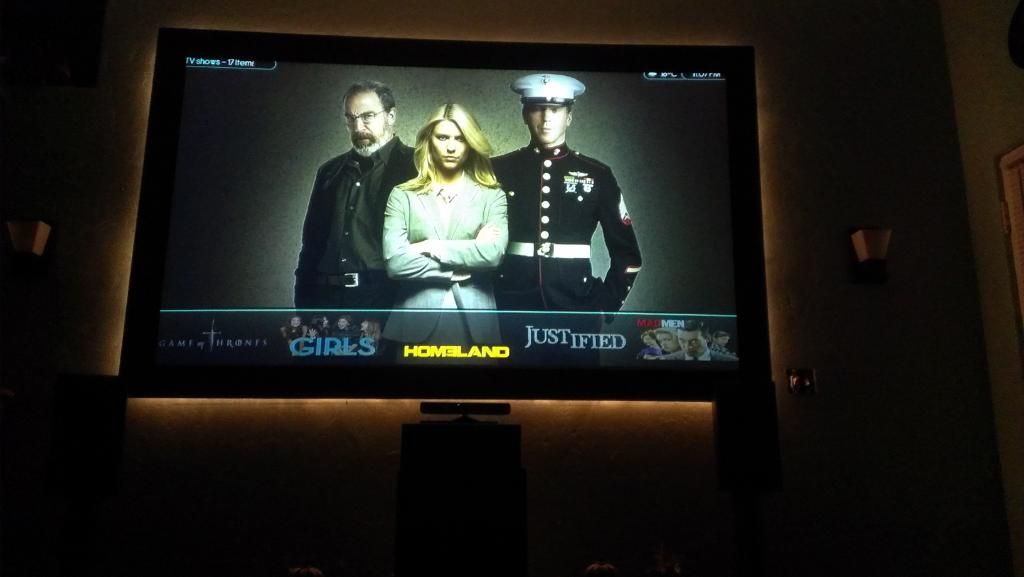 And if you were wondering how much of a difference the screen makes, here's a shot of the projector thrown on the wall with ambient room light. Compare that with the photo of the Dark Knight and the wall lighting directly on the screen
I can't wait to get a new projector and really see this thing shine. Stay tuned for the other screen.