Hi all, I registered on here quite a while ago and have been drooling over the systems i've seen! So I thought it was time to share my cinema room with you all. It doesn't come close to some i've seen but i'm happy with it!
The room I have the system in is the master bedroom, whilst it's not a massive room it does do the job. It's not completely finished yet as I still have some work to do with the cabling but I am in the process of making a few changes, mainly adding front wide speakers and still trying to find the best place for the subwoofer as I feel the sub is one of the hardest things to position and get right in a home cinema.
On to the equipment list:
JVC X-30 Projector
94" Seymour Centre Stage XD AT Screen
3 x MK IW95 for front LCR housed in a false wall behind the screen
2 x MK M4T's for side/rears
2 x MK M5's for surround backs (but now being used for front wides which are temporary at the moment until I get some wall brackets)
1 x MK SB1250 Subwoofer
Onkyo 5500 9 Channel Power Amp
Onkyo 5508 Processor
Oppo 93 Blu Ray Player
Virgin Tivo Box
Logitech 1100 Remote
Futronix P100 Dimmer Switch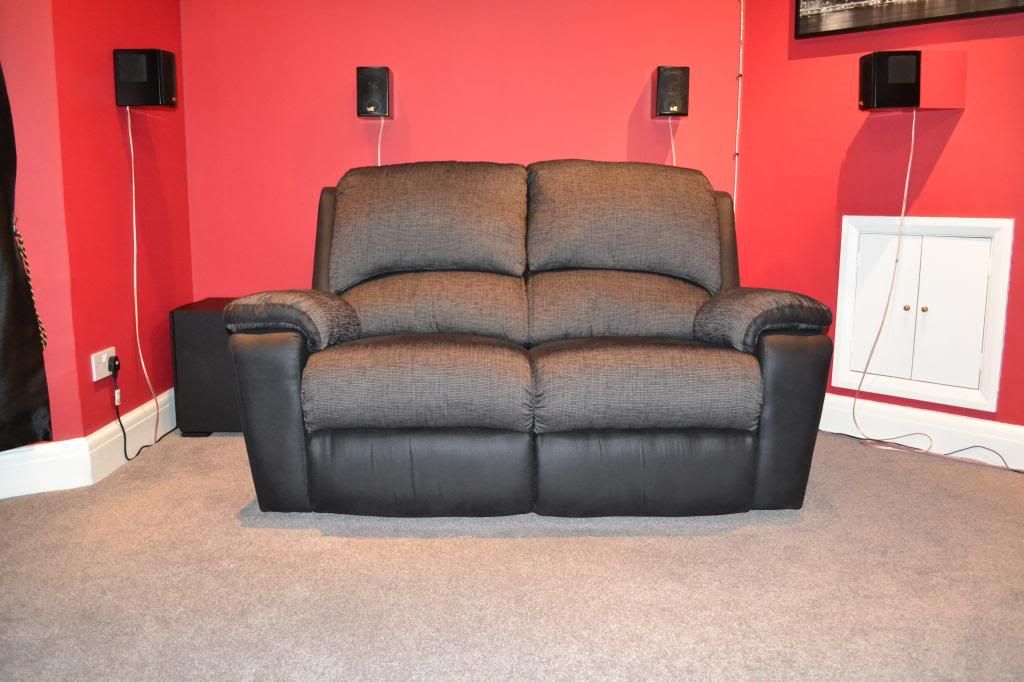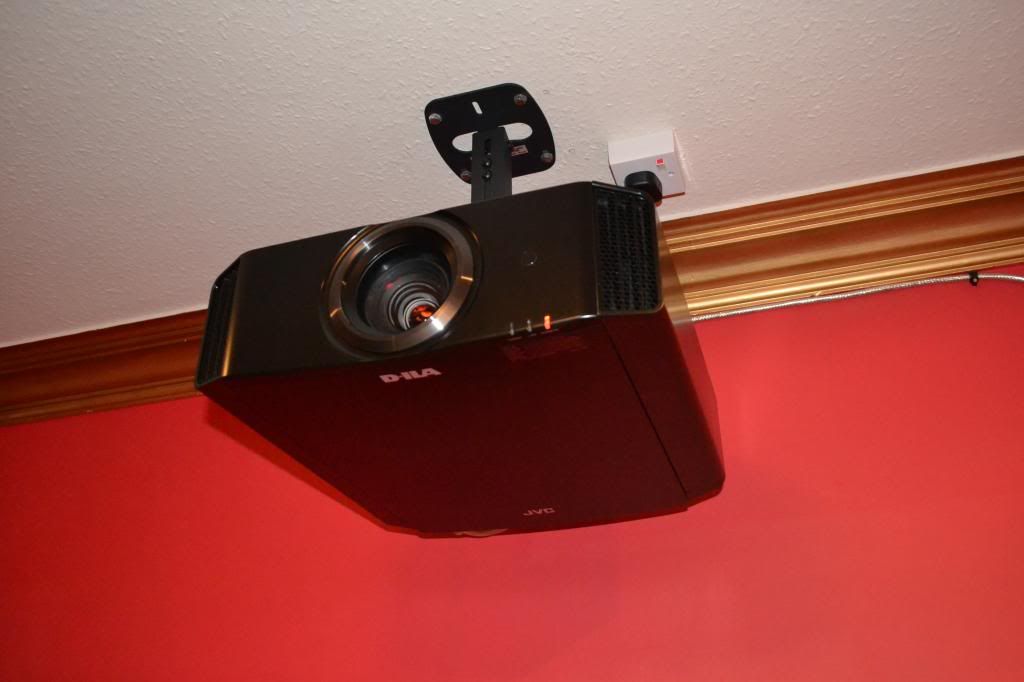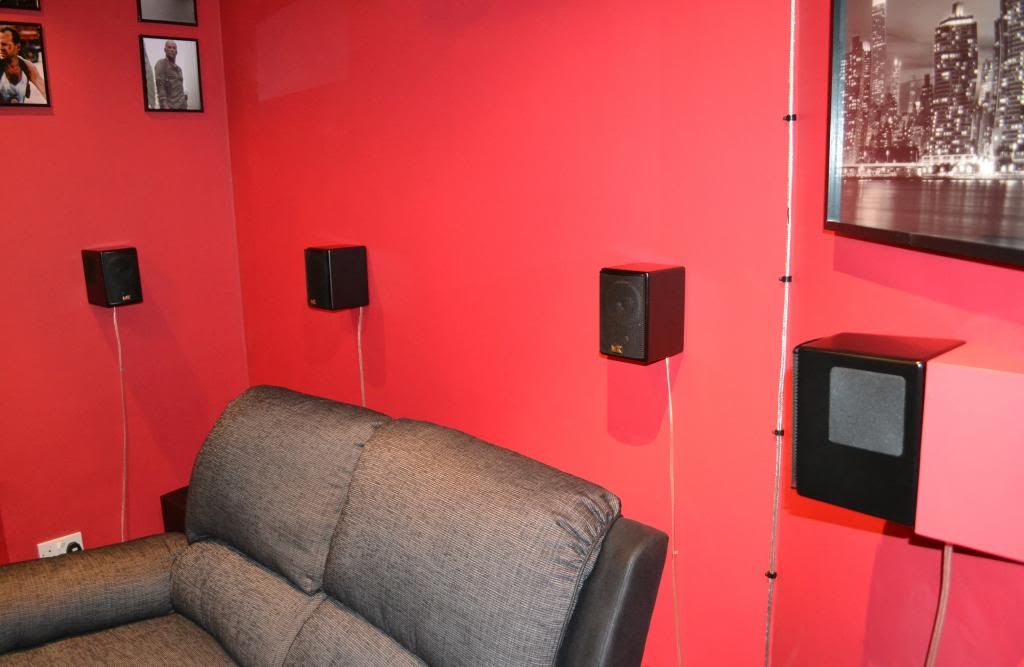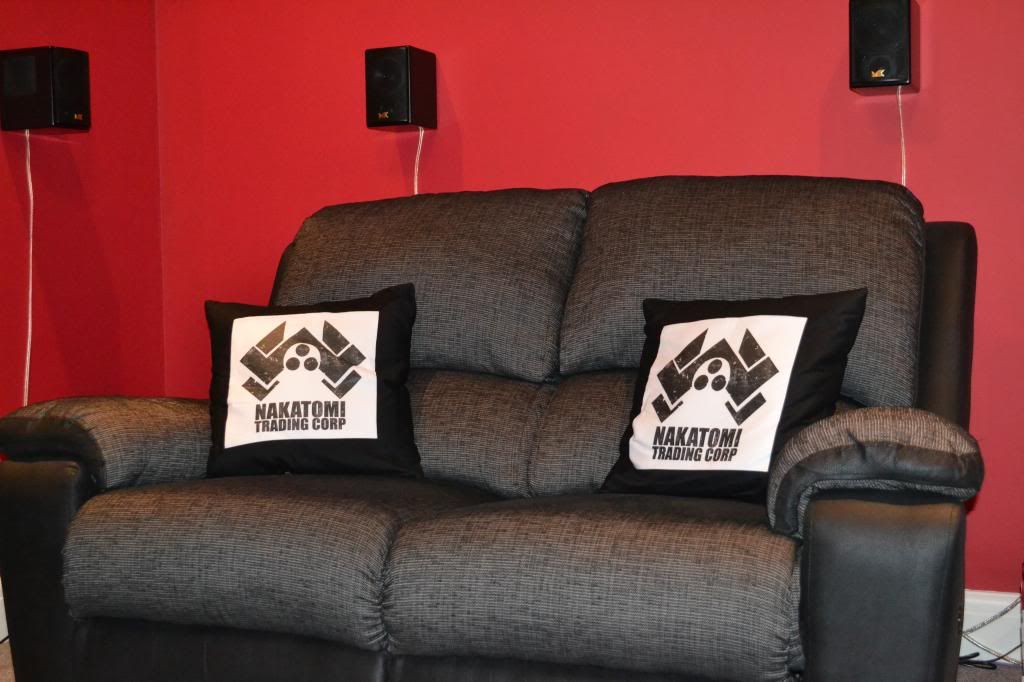 Thanks for looking and any comments or suggestions on how I could improve things would be very welcome!