Hello all,
I picked up the VW60 2nd hand and have installed it upstairs. It's a thatch room meaning very high ceilings. One wall is basically missing and the other will have a curtain installed over it to help kill off the reflections of light it allows into the room.
There are no Windows on this side of the room at all. So almost ideal. The other end of the room has venetian blinds and a set of curtains so not completely but a lot of light is killed off.
I am brand new to this scene but I have tried to read up a whole bunch to try and make an informed decision...but that's proving difficult.
These are my rooms specs.
4.2m or 13.77ft Wide.
Depth is just of 7.5m or 24.6ft.
For our viewing distance what works well in this room from a convenience point of view is around 4.1m or 13.45ft.
Unfortunately due to ceiling beams in the thatch roof there was only one location to mount the projector so it is mounted at 4m or 3.95m ...Difficult to measure with it so high in the air but it's 10-15cm closer than the viewing distance that can be measured accurately.
I know this projector is no light canon and by modern standards pretty week. But it is what I have.
In testing I have been projecting onto a light almost sandy coloured wall. I have been testing on a screen size and last tested at 120in.
Unfortunately it is currently getting repaired from a lightning strike so can't do any more testing.
The previous owner keeps insisting that he ran it on a white screen at 92inch and that at 120inch the picture is not going to look at it's best. I must state he was in a much smaller room than I have.
This is going to sound odd but the wall that will have the screen mounted on is actually huge. Roughly 7m(22.96ft) by 8m(26.24ft).
I know at night time in the dark you would not see the rest of the wall but I have lots of area to work with.
I would be mainly watching Blu-Ray 1080p and 720p satellite for F1 & sports etc.
I would definitely go white for screen colour to not reduce the brightness of the screen.
My local screen supplier where I can get a great price does Grandview.
My choice is basically 120inch or 106inch. The previous owner says I really should be going 106inch max to retain more colour and brightness as well as sharpen up the picture. Which all makes sense.
I'm one of those guys that tends to always want bigger is better but should I rather be going for 106inch ?
But when I run the numbers on projector central brightness seems negligible between the two sizes.
What I also see is that if I do a test on THX viewing angle on 106inch though at my viewing distance it then recommends a 120inch screen
106inch = 31.9degree viewing angle.
120inch =.35.9degrees viewing angle.
Please can you guys try steer me in the correct direction. Any help will be much appreciated.
Below is the current rooms setup as it's transforming. It's dedicated function will be a home cinema... butI won't be painting the walls black...says the wife.
These picks were taken on a cell phone so unfortunately are blurry but gives an idea of what I have now at 120inch.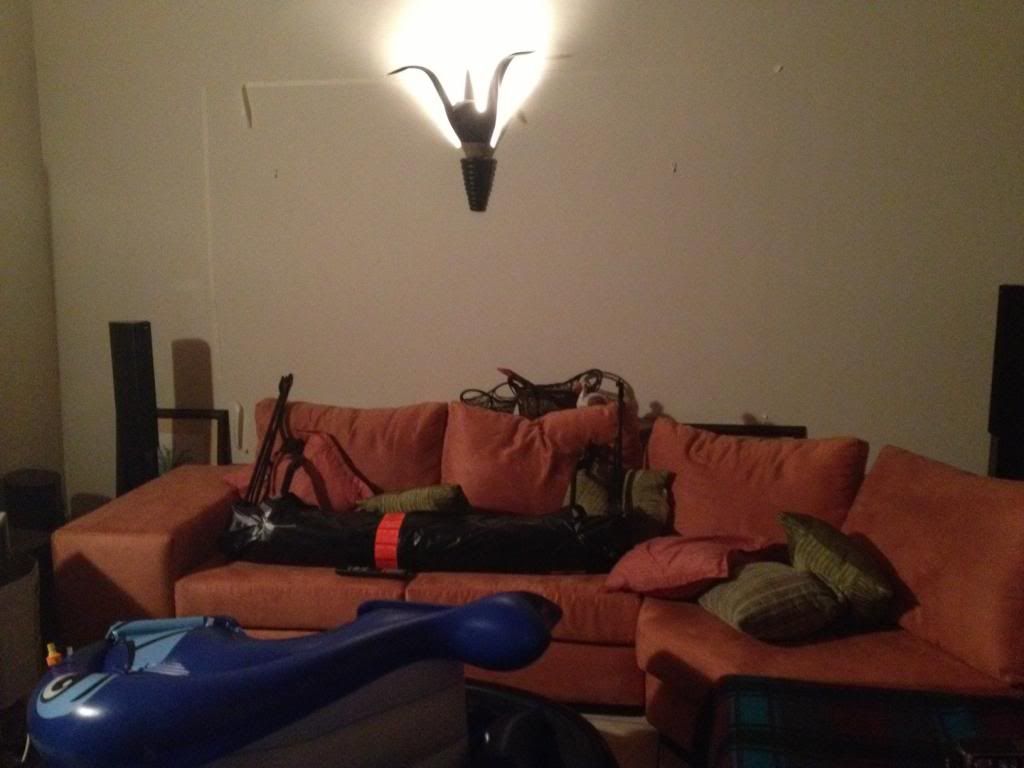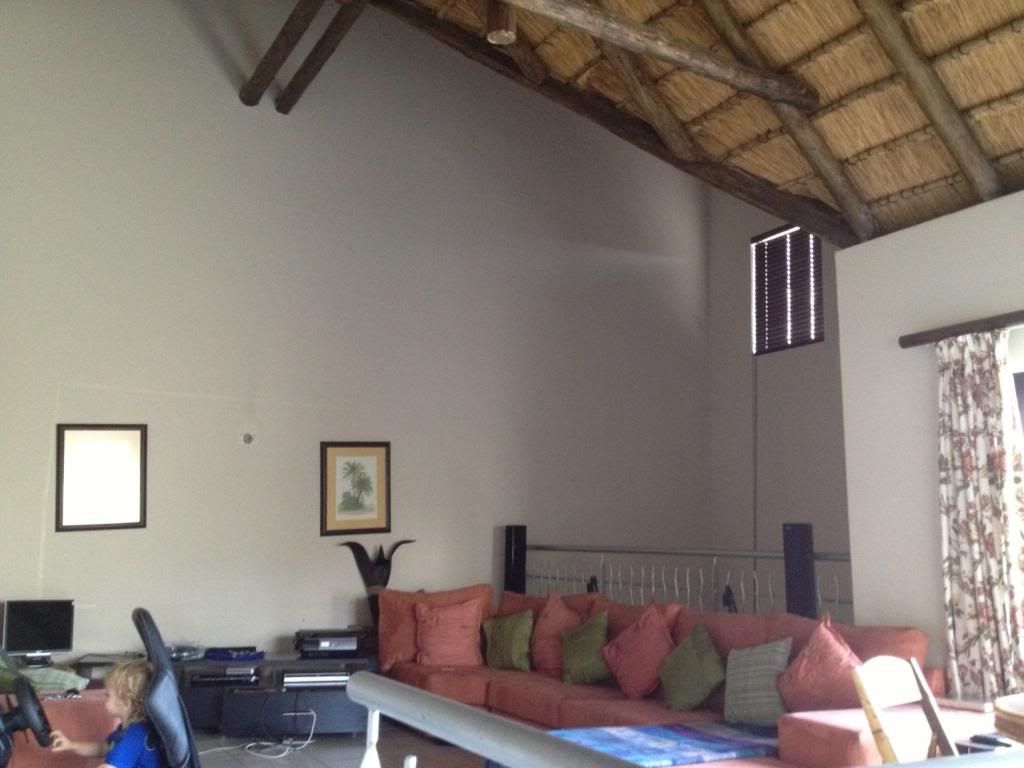 ]