I apologize for making a 2nd thread on my room.
The reason I'm doing it is because I was unable to update pictures on the first post. I know how it's supposed to be done, but when I would clickon edit post I always got a message that said I had been switched to rich content editor or something like that and I could post links of pictures but not the actual pictures. That had been going on for a long time so I finally gave up on it.
So, anyway, that's why the round 2 thread.
My stuff:
Pioneer Elite vsx-53 AVR
Panasonic DMP-BD80 Blu-Ray Player
Mini-dsp
Kinivo HD 1080p switchbox
Cerwin Vega CV 5000 amp to power subwoofers (placed in the laundry room next to my room)
Epson 8350 projector
158 inch screen (2:35:1) 124 inch with masking panels in (16:9)
4 Elemental Designs Cinema 6 surround speakers
8 Stereo Integrity 18" Subwoofers
LCR JTR Noesis 212's
So, here is what my current front wall looks like.
View from sitting on a subwoofer:
Equipment rack:
Ceiling Acoustic Panels: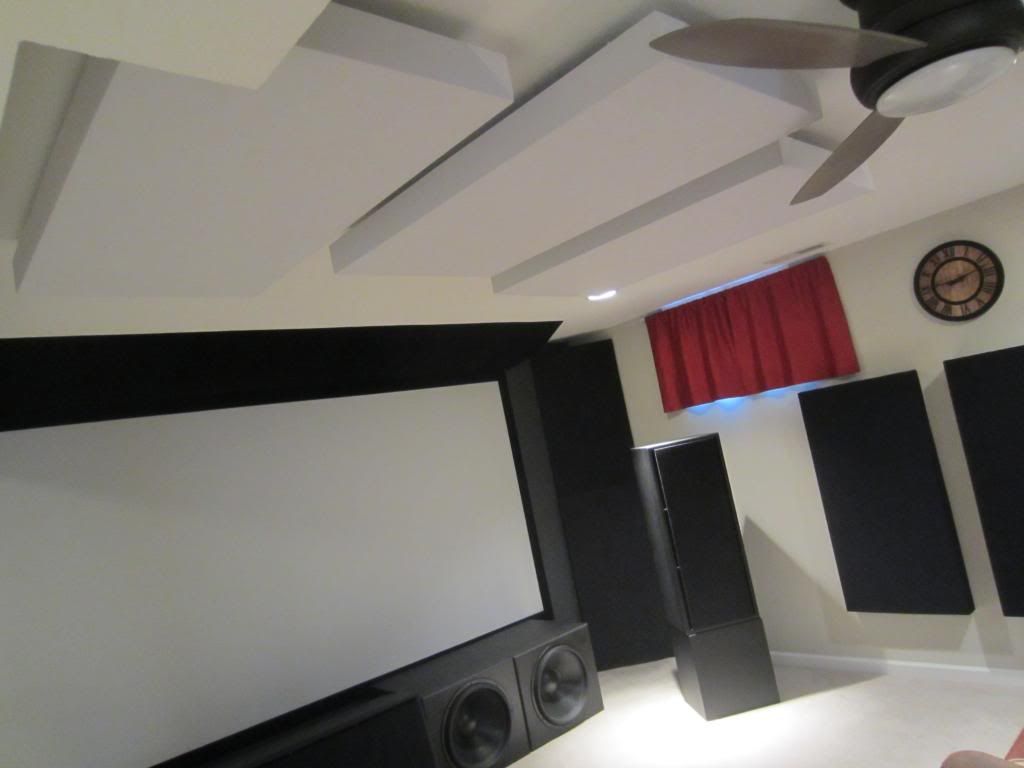 It ain't pretty, but it's nice to have this room next door to keep the sub amp since it's so loud and to be able to get behind the components.
It may look messy but this is about as neat as I can get it. I have so much crap going through here especially since I moved the computer back here.
Edited by carp - 4/2/14 at 8:52am