Hey,
I mentioned this speaker in another thread and Alf asked about it. And I probably should share my insight into this fantastic tweeter.
I have a pair of Eminence delta 10b in test cabs already, so figured I give them a whirl.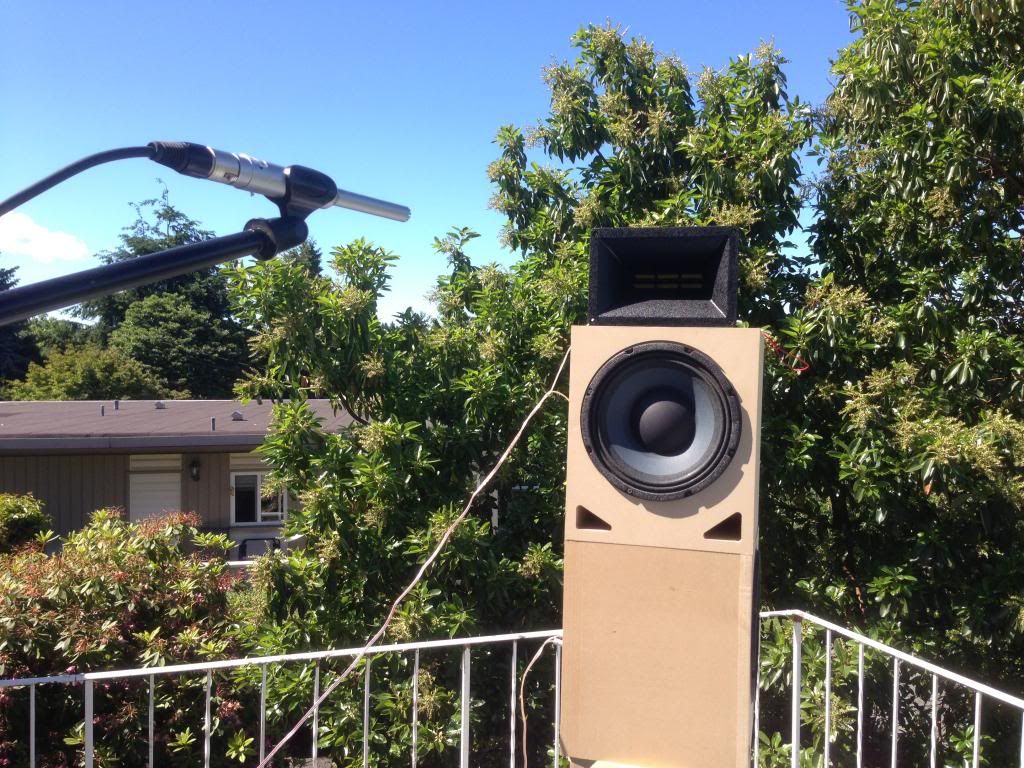 I tried it horizontally to see if the very narrow dispersion would sound good.
Here's the raw driver measurements, except I forgot to turn on my mic cal, so the top comes down about 5db at 10khz.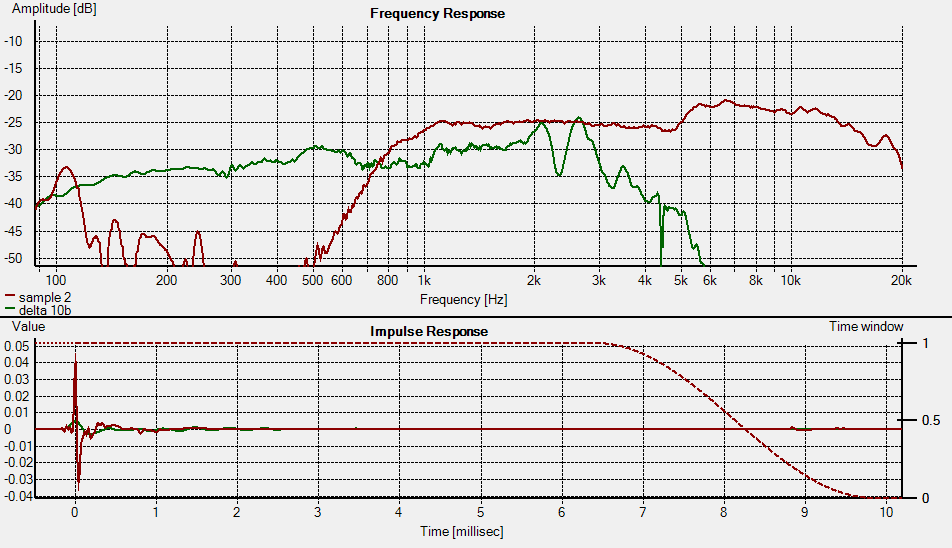 Then I listened. They sounded terrible. Like head in a vise. Image was never there. So I was gonna try an 8" woofer with the tweeter vertical, but instead I tried with the 10".
I flipped the tweeter vertically and they sounded great. Really great. Tweaked the XO and they now sound awesome. Very crisp and snappy. Dynamic. Very enjoyable to listen to.
Here's the on axis and reverse null.
Here's the off axis 0, 30, and 60.
Sorry not much detail. I wasn't planning on really getting into it. If any one has questions about the tweeter I can help. If you want the design I can post the XO details. It's about 95db/2.83V/m @ 16ohms. Gets down to about 80hz F3. 12" wide. 24" tall.
I'll try and get a picture with the tweeter in it's new baffle placed vertically.